The Loop
The PGA Tour: These guys are good (parents)
In this week's Golf World Monday, Tim Rosaforte reported Tom Lehman flew home to Tempe, Ariz., to attend his son's final high school football game after the second round of the Charles Schwab Cup Championship on Friday. He flew back to San Francisco and shot Saturday's low round, a 65, on his way to a T-9 in the Champions Tour finale.
Rosaforte noted Lehman could have been in contention for the tour's season-long points title had he not missed three other events to see Thomas quarterback for Notre Dame Prep. Not that Lehman seemed to mind one bit.
"It means a lot to him," Lehman said. "With kids, you don't always know what they're thinking. But I do know after the games are over, the first person he's looking for is me."
Lehman's latest act reminded us of several other examples of pro golfers putting family first this year. Take Hunter Mahan, who didn't win a tournament during the 2013 PGA Tour season, but who will be remembered much longer for what he did when he had a chance to win.
The 36-hole leader at the Canadian Open in July, Mahan got a call saying his wife, Kandi, was going into labor with the couple's first child. He hurriedly left the practice range -- and a potential big payday -- and flew home to Dallas in time for the birth of Zoe.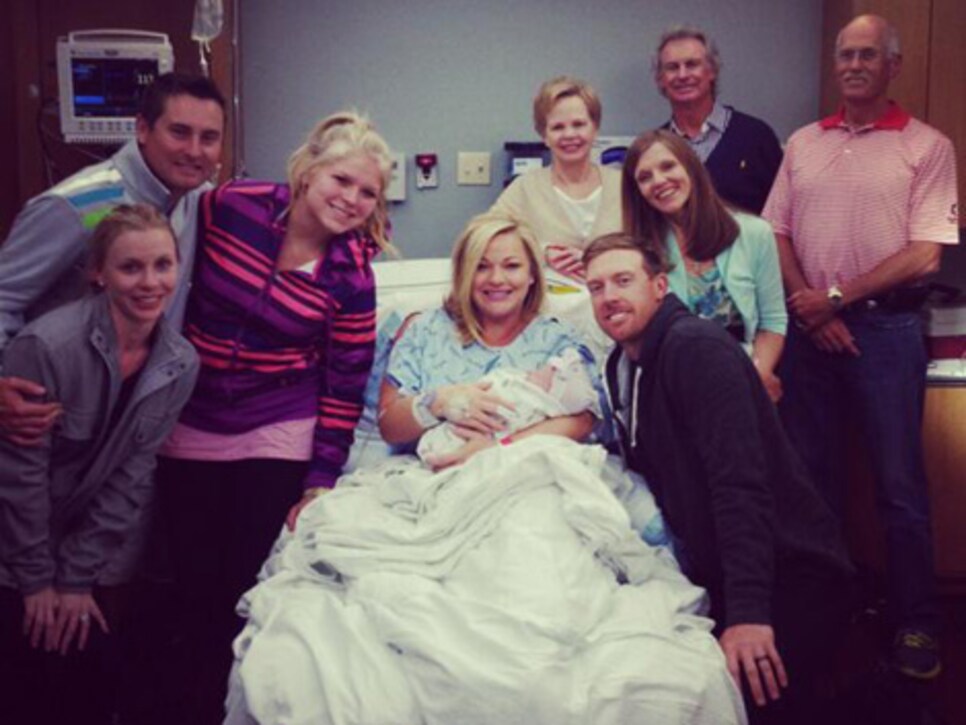 "It was a wild day, but you know, I wouldn't change it for the world, so it was a great, great experience," he said.
Phil Mickelson traveled home to San Diego for his daughter Amanda's eighth-grade graduation on the eve of the U.S. Open. He flew back overnight for his first-round tee time and grabbed the lead, but wasn't able to close the deal on Father's Day. Sometimes the story is too good to be true, but his long distance balancing act won't soon be forgotten.
And then there was Tiger Woods, who seemed most content this year not when he was collecting any of his five trophies, but when he was holding his children instead. Charlie, 4, and Sam, 6, saw their dad at work for the first time this year, and both wore red shirts on Sunday to match the World No. 1.
We're sure there were plenty of other examples, but you get the point: these four guys all had satisfying years. Oh, and they also played some decent golf.