The PGA Tour season is back; so is the Golf World Front 9 Punchline Contest!
We hope you're as excited as we are for the 2013 golf season. The PGA Tour kicks off the year with its opening Hyundai Tournament of Champions this week at Kapalua, and we'll be publishing our first issue to start the new year.
That means, too, Golf World's Front 9 Contest is back.
Inspired by The New Yorker's cartoon-caption writing contest, Golf World features the "Front 9 Punchline Contest" every week. Here's how it works: Every Sunday afternoon, Golf World's editors post a Front 9 setup line to our magazine's Facebook wall. We publish the most creative punchline in the magazine, so you'll get ink along with the biggest newsmakers in golf that week!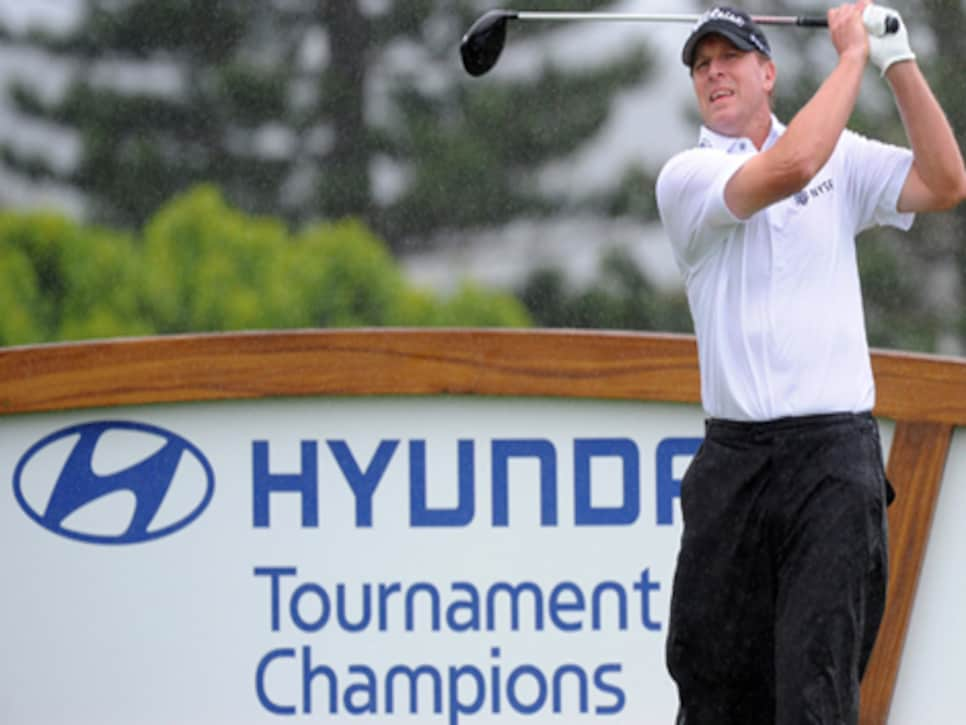 (Steve Stricker plays a practice round Thursday at Kapalua ahead of the season opener. Photo: Stan Badz/PGA Tour/Getty Images)
Our last winner, from our Dec. 10 year-in-review issue, was J. Michael DeAgostino of Traverse City, Mich.
This was the set-up line we supplied on Facebook:
"Renovations begin at St. Andrews' Old Course ahead of the 2015 British Open."
And his winning punchline:
"We hope you like the new escalator in the Road Hole Bunker."
Visit our Facebook wall for engaging content and up-to-date news on the biggest golf stories throughout the year, and check Golf World on Sundays for your own shot at getting published!