The Masters
Masters 2023: The scruffy muny Augusta National is saving didn't know it was going to be saved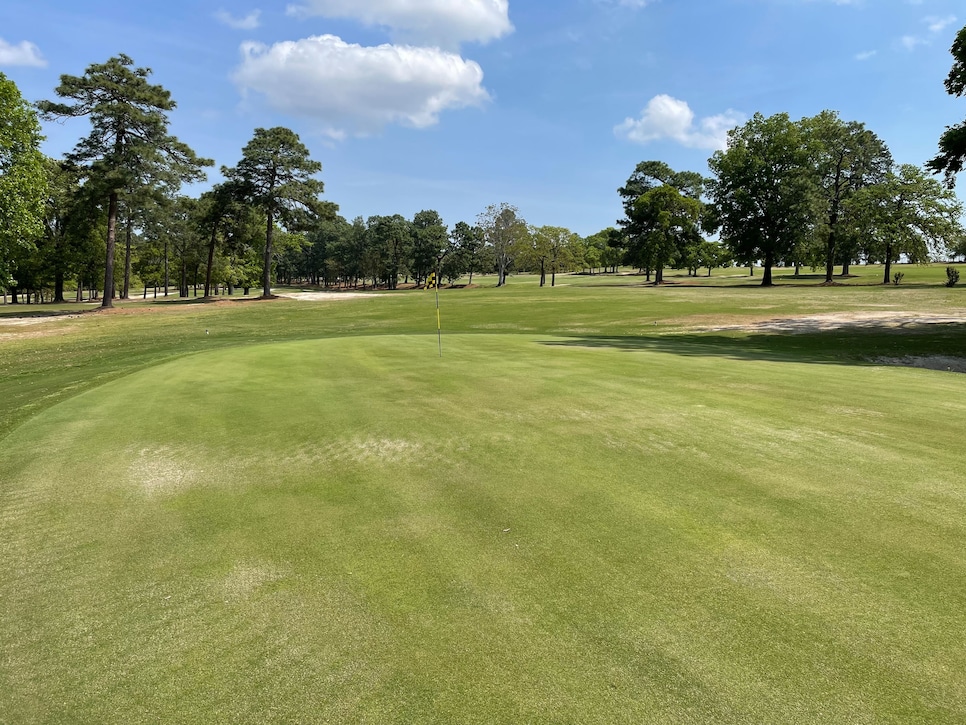 AUGUSTA, Ga.—They found out like you found out, which was on television. It was supposed to be a busy day at "The Patch," Augusta's public course that sits in the shadow of a certain course hosting a certain tournament this week, and a company had filled the Patch's tee sheet for a corporate outing that closed the place down for the day. But the company no-showed, leaving the Patch deserted on a beautiful afternoon with tens of thousands of golfers in town. The metaphor was a bit too on the nose for the muny that has endured for nearly a century in spite of political and bureaucratic neglect.
So general manager Ira Miller and head pro Jim Dent, Jr. had the TV on when they heard Augusta National chairman Fred Ridley announce at his annual Masters press conference that the National was saving their course. "Our commitment to the Augusta community equals our commitment to the game of golf," Ridley said. "I'm therefore proud to announce today Augusta National's intent to support a joint partnership with The Patch, Augusta Technical College and the First Tee of Augusta to usher in a new era for public golf in our city." The plan is three-pronged: Augusta National will work with the college to develop workforce programs into the game, and a major planning and restoration of both the Patch and the nearby First Tee facility that will provide affordable pathways into the game.
Which is unbelievable, right?
"Well, I don't know what to say, because we didn't get the heads up this was coming," says Dent, whose father was Jim Dent, a former PGA Tour player and a legend on the Champions circuit. Adds Miller: "Yeah, I can't tell you much, because honestly, we don't know what is happening."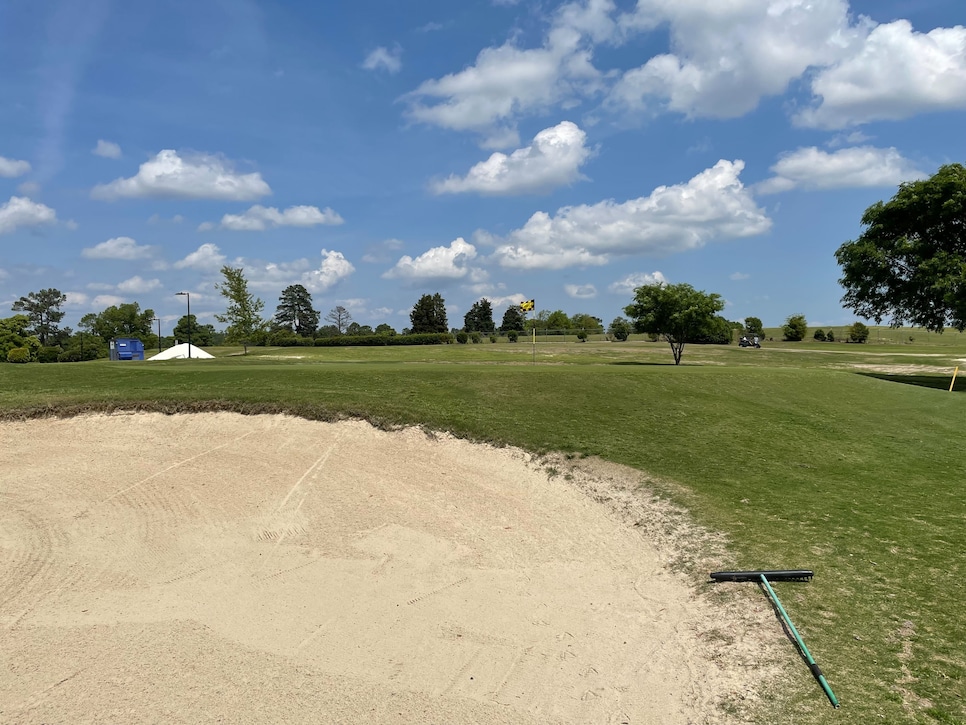 The Patch sits next to Daniel Field Airport, just two miles from Augusta National in a part of Augusta that the world doesn't see during the Masters, and for good reason: the worn-down neighborhoods and vacated buildings underline the thin line between the haves and have nots. The Patch and the National could not be more different. Augusta National is known for its pristine conditions and purposeful cultivation that leaves no doubt to what the club and tournament aspire to be. There are no pretenses involved with the Patch, mostly because it lacks the resources to do so. But in that sense it's more indicative of the true Augusta, both in its beauty and its pain.
Augusta Municipal Golf Course opened in 1928, and before it opened it was already behind. "Just $1,500 more is needed to finish the first $5,000 needed for the construction of a new golf course here," the Augusta Chronicle reported in the spring of '28. The course was built off a sandy patch that served as a former military training site. Or at least, should have been former: In 2009 a golfer found an unexploded hand grenade at the Patch, believed to be a relic of the property's past.
In spite of such, ahem, hazards, Augusta Municipal became a popular spot. Yes, like most munys, the Patch needs some TLC. A quick trek around the course Wednesday revealed the greens aren't very green, the fairways are rough and the bunkers are filled with substances other than sand. It also weighs in at just 5,900 yards from the tips.
But don't confuse its lack of length for lack of difficulty. With postage stamp greens and turf that tends to be firm and fast, errant second shots are often punished with vigor. "You got some people who see the length and think they're going to shoot in the 60s," says Dent. "Then you see them coming off the 18th with a score in the high 80s." The layout also looks like a hell of a lot of fun, which is why Ridley said with a laugh Wednesday morning, "As the saying goes, 'it has wonderful bones.'"
More importantly, the Patch offers cheap prices for a blue-collar town. Miller will often let kids from the nearby First Tee program onto the course for only a few bucks. Even dating back to segregation, the Patch has welcomed all walks of life. It was the only golf track that would allow Augusta National's mostly Black caddie a place to play, and the diverse anatomy of the course's regulars still rings true today. The city nodded towards the Patch's roots by renaming its entrance after Dent, who grew up caddying at Augusta National and went to nearby Paine College.
"This is the only course where African Americans feel at ease at," Miller, who grew up in Augusta, says. "Where you don't have to be walking on egg shells and be looking over your shoulder. Adds Nick Viland, a reporter for local news station WRDW: "It's really the only affordable place in town, and it's great because people don't care who you are or where you come from, it's open to all."
However, the course is run by the city, which has tended to focus only on the Patch's cost to taxpayers. Over the past two decades the course had teetered on closure, and though various entities have announced their intentions to offer support for one reason or the other the plans never come to fruition. This included overtures from Augusta State University earlier this decade and a plan from a developer to redesign the course to look like a Scottish links, but theASU strategy never came together and the developer was eventually booted due to money concerns. Last week Augusta Tech announced plans to overhaul the course and clubhouse and to honor the Patch's Black history, but because of so many starts-and-stops those around the Patch are skeptical.
"They really haven't shared much with us," Miller says. "You hear rumors, you hope they make an investment, but we've been told things before."
What was not announced was Augusta National's involvement with the project, which Ridley announced Wednesday. "We can't wait to get started with this partnership," Ridley said. "We hope it will be a model for other communities."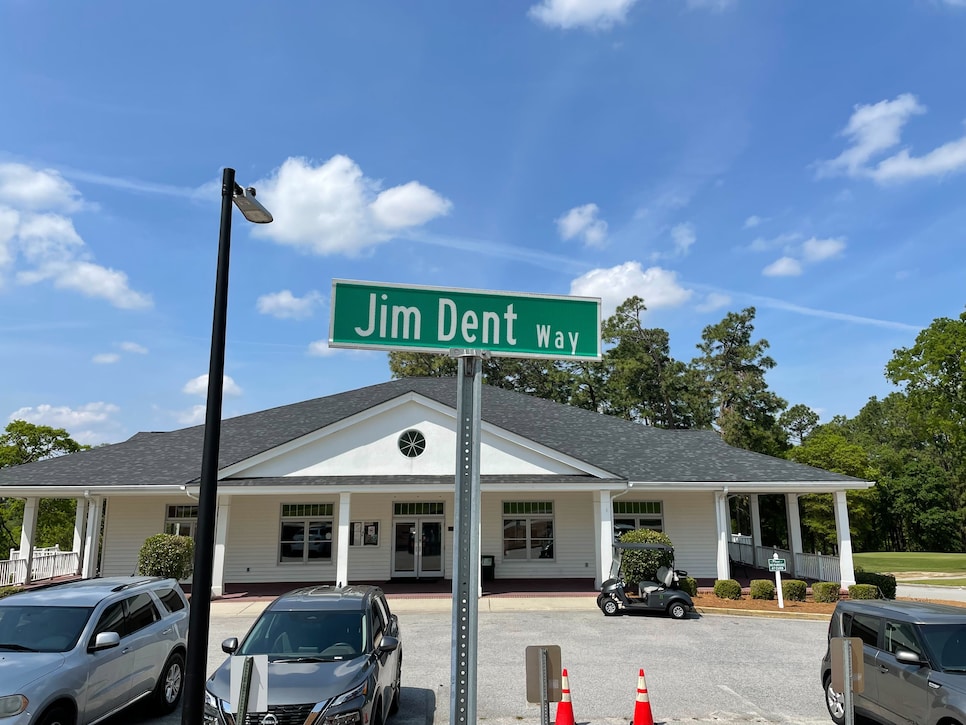 Certainly the club's presence conveys that what is promised will be different from past assurances that proved empty. Those in town know better than others that Augusta National does not dabble in half measures. Frankly, the course and clubhouse could use a proverbial paint job. With the National's help, the Patch can be known for what it is rather than for what it's not.
But at what cost? Miller welcomes that golden touch. He also worries the very thing that makes the Patch worth saving could be lost.
"I worry about my guys, about Jim, about those on staff. Maybe [the National] brings other people in, which means these guys are out of a job," Miller says. "They give this place its heart.
"Are they going to completely change the course? That means it's going to be closed for awhile, so where are our players going to play they can afford? Does a renovated course mean higher rates? Again, this is all news to me, but this is what is going through my head right now."
In a short conversation Dent didn't seem overjoyed at the prospect, or at least didn't have the appetite to discuss what could be—especially since it is out of his control. The course was empty Wednesday, but they are expecting a crowd over the next few days. It is Masters week, after all, the tournament this entire town revolves around, whether it wants to or not.