The Loop
The outfits American fans are wearing at the Ryder Cup are nothing if not patriotic
GLENEAGLES, Scotland -- It's been a road game this week for the U.S. Ryder Cup team, but they have not been without their supporters. A hearty lot of American fans have made their presence felt at Gleneagles. OK, so maybe you haven't heard them all that much -- in case you haven't been paying attention, there hasn't been a lot to cheer for to this point. They've certainly been seen, however, typically adorned in some iteration of red, white and blue splendor.
The outfits have varied from clever to cliched, tasteful to tacky. Here are some of the ones that  caught our eye, for better or worse.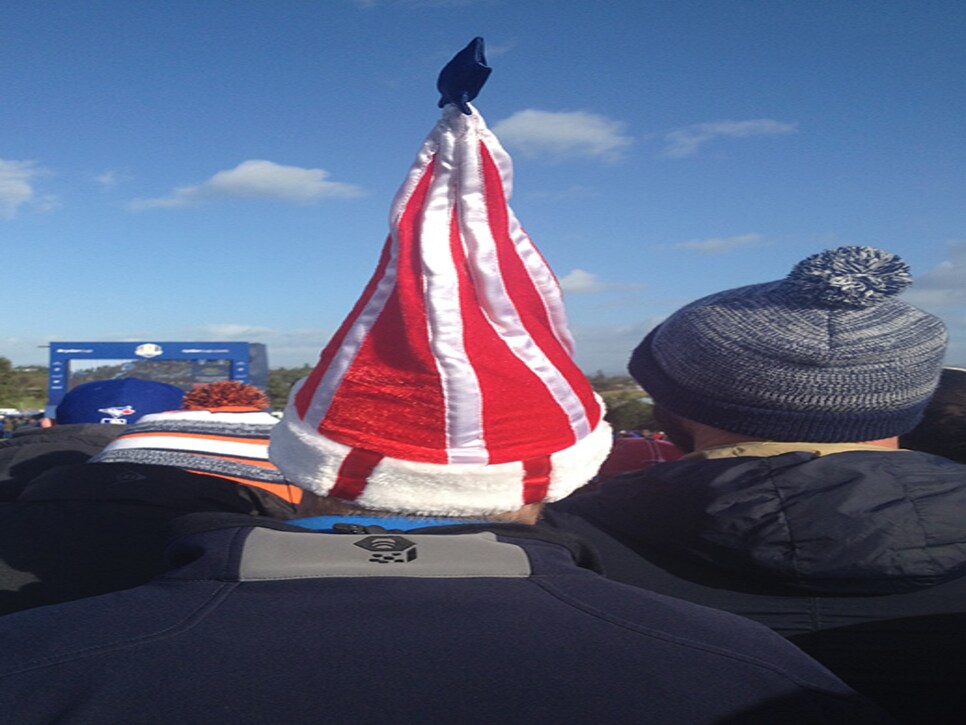 Practical (it's been windy and a tad bit cold) but doesn't win over fans who are standing behind you.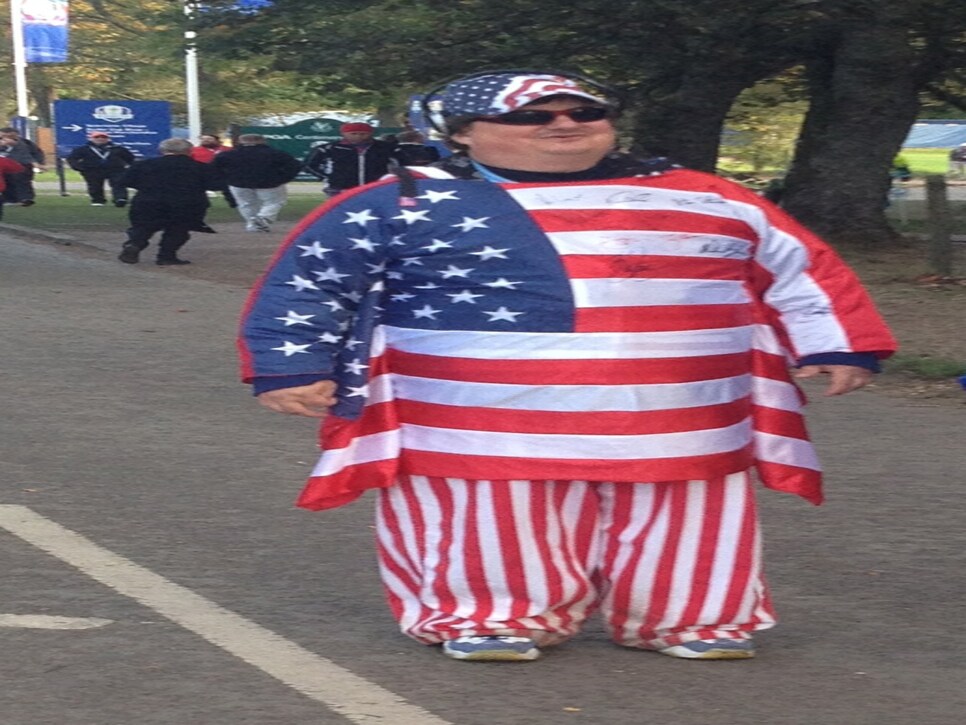 Got to love the patriotic pride, even if it's a little on the gaudy side. We give him extra credit though for having the flag signed by several members of the U.S. team.
Yeah, you guys tried, but the effort comes up a little short.
Wrong sport fellas. It's golf not football.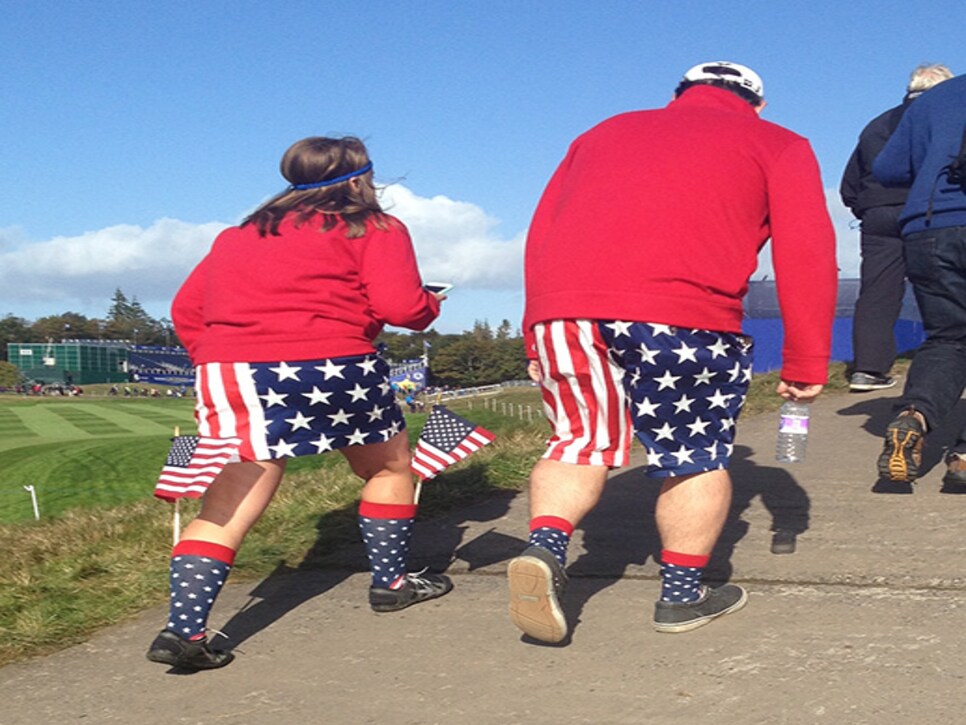 Not bad … the matching socks help raise the grade here.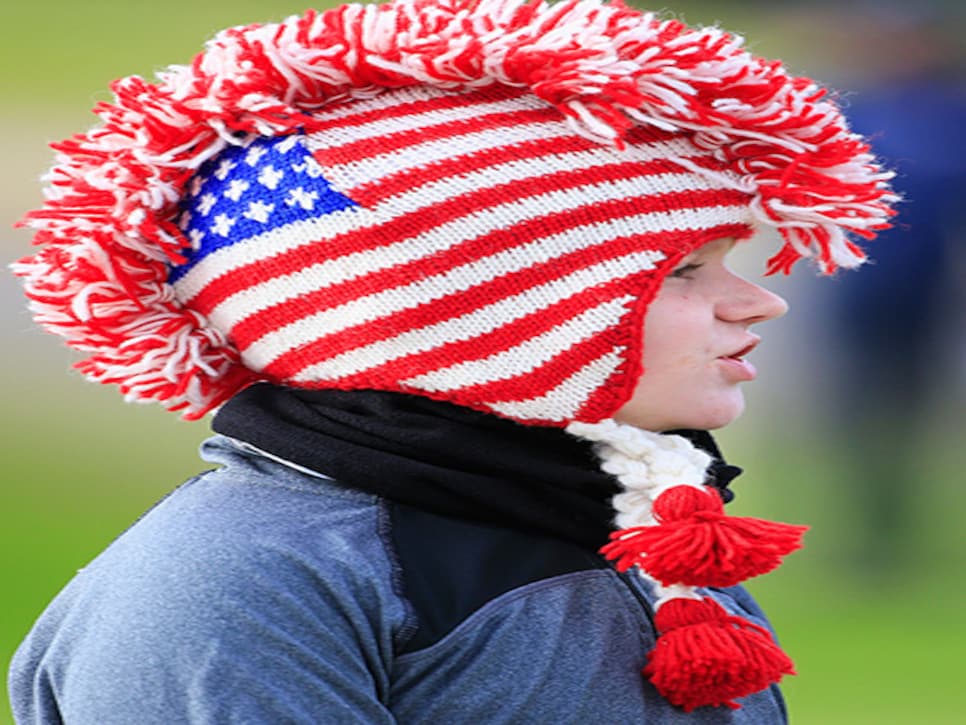 Who let Birdman crash the Ryder Cup party? Seriously, this American toboggan hat is way cool.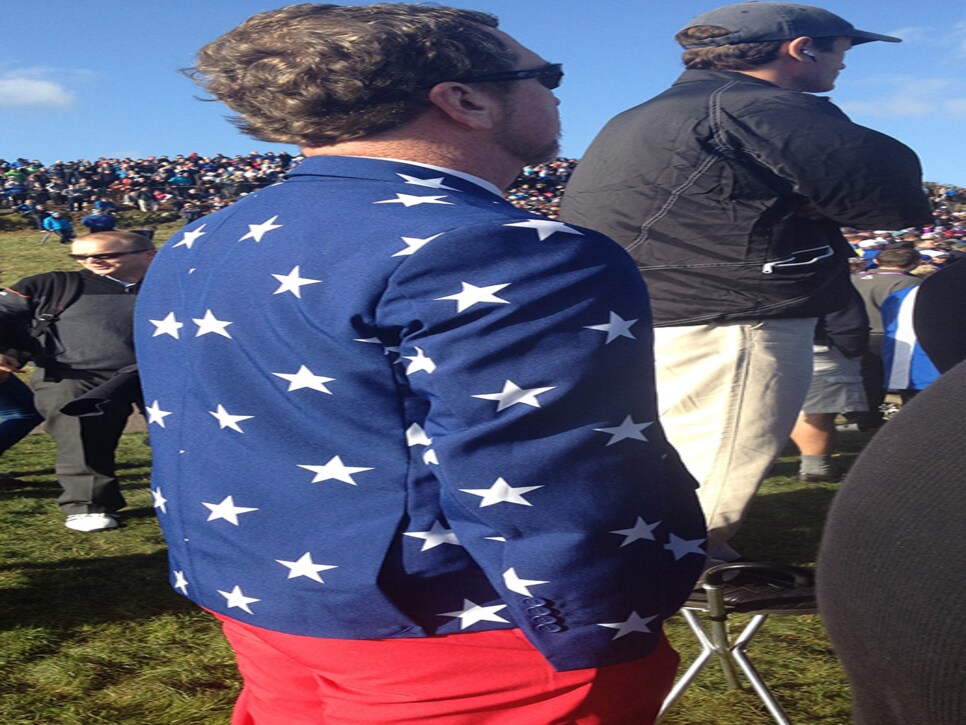 Love this. It's a nice dressed-up look without being over the top.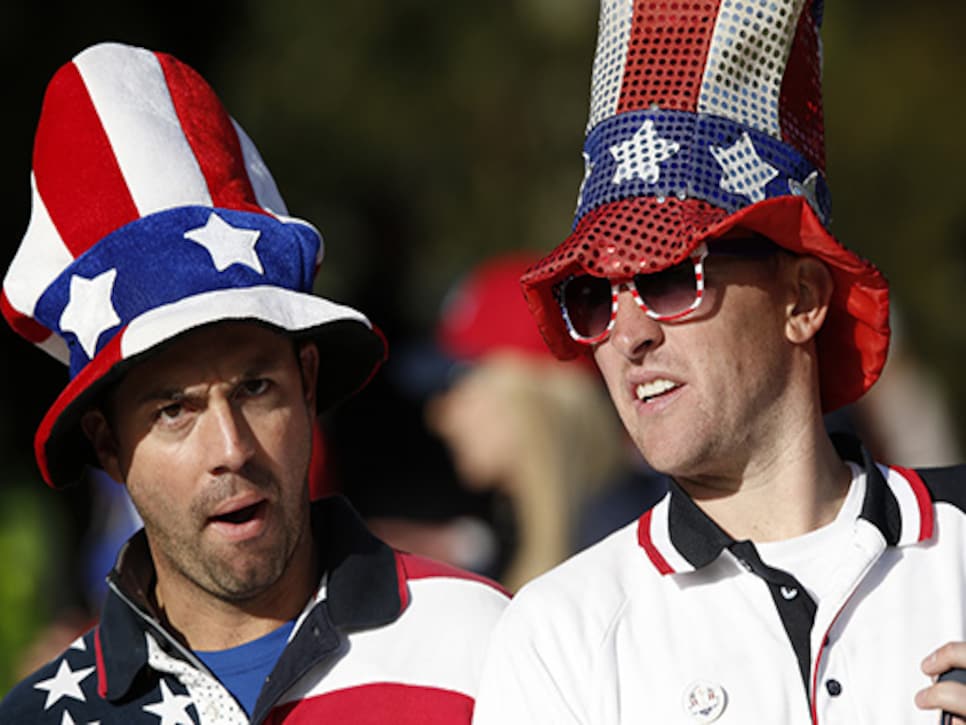 These bros seemed to lack creativity … and sleep.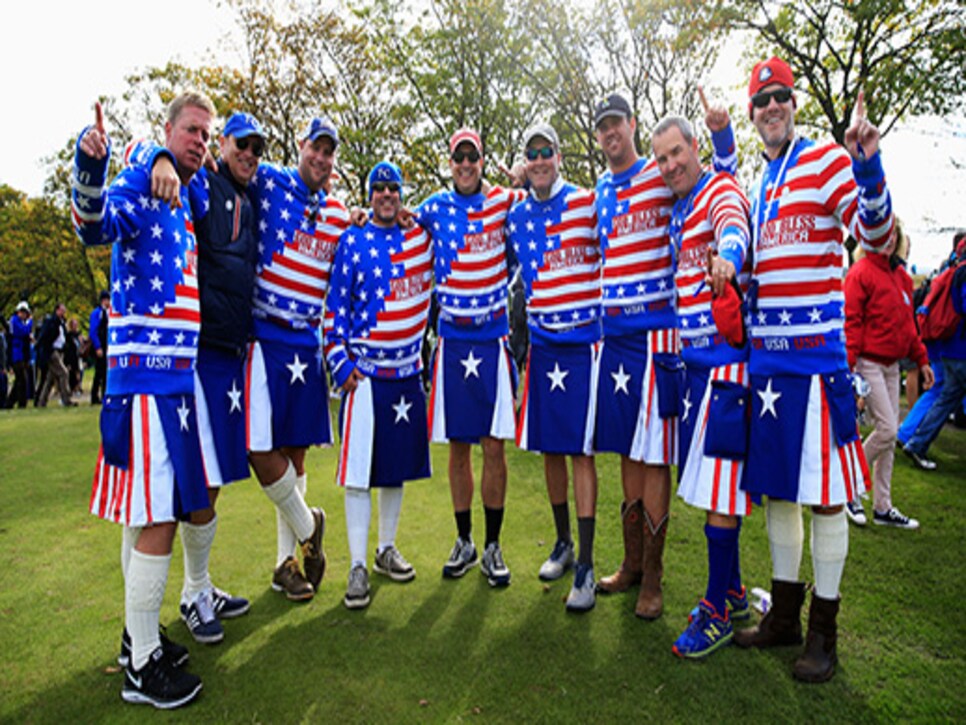 Just plain awesome. It respects the hosts but showed their true allegiance and without looking too gaudy.