The Loop
The one time the Beatles played golf, they had no idea which clubs did what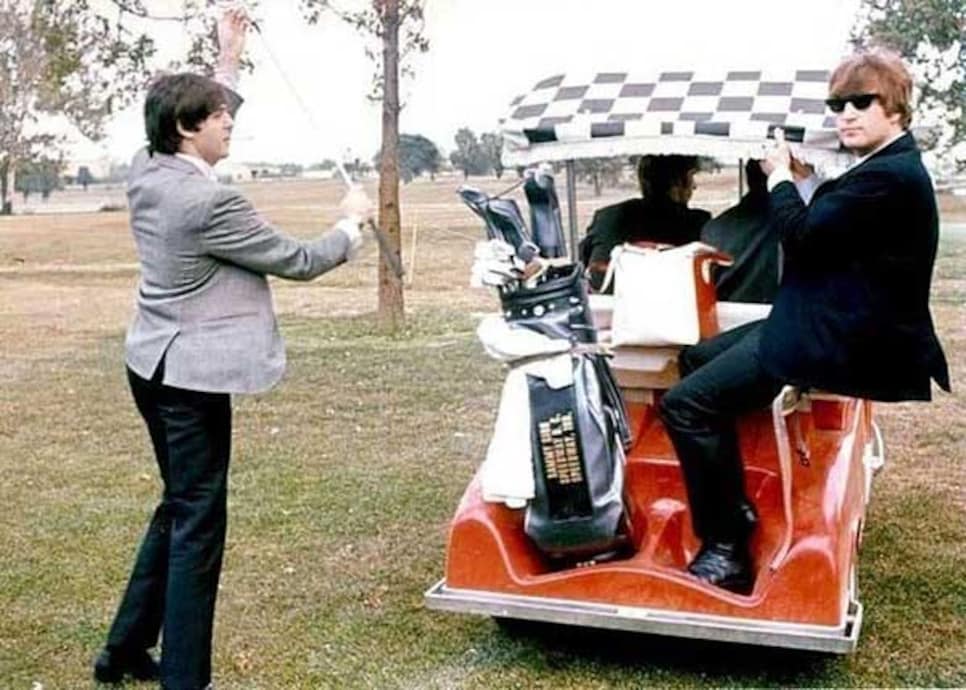 Ladies and gentlemen, the Beatles: Legendary musicians, ageless icons, relentless innovators of what rock n' roll could be and four guys who had no idea which clubs to use on the putting green.
The Beatles weren't exactly known for their lively interest in golf, but there is photographic evidence of what I guess we'll call their "game," taken, of all places, in Indianapolis, Ind., in early September 1964. That's when the band flew into Indy for their first and only Indiana shows, which took place at the Indiana State Fairgrounds on Sept. 3, first at 6 p.m. and then again in a hastily arranged 9:30 show designed to accommodate the crush of fans.
The guys weren't in town long. But, being 1964 and everything, word had leaked that the band was slated to stay at the relatively posh Essex House Hotel downtown, forcing the band's management to relocate them to the Indianapolis Motor Speedway Motel, on the edge of the grounds of the Indy 500, a far more casual place to stash the biggest band in the world.
Legends from that night abound. The Beatles are said to have crashed in the same room, which seems gross. And on a 1982 radio show, Ringo Starr admitted to convincing local police to let him drive a cop car around town, an adventure that culminated with Starr being chased by another cop car. "We had to pull into this alley, turn the lights off and hide in this police car — me and two big cops," he said at the time. "And this other cop car goes past us. It was fun … in a police car hiding from the police." (The cops' version was that they gave Ringo a ride, took him to breakfast and got him home by sunrise. His version is better.)
But one story is true: The next morning, probably after giving Starr a very stern talking-to about American traffic laws, the Beatles stopped in at what's now known as the Brickyard Crossing, a Pete Dye-designed course that includes four holes nestled in the speedway's infield. A handful of photographers were on hand, capturing images of John chilling on a checkered-flag golf cart, and all four Beatles adorably attempting to putt with irons. (If they were embarrassed, they didn't let on — the latter image was even employed as the cover of a rare import "Eight Days a Week" single.)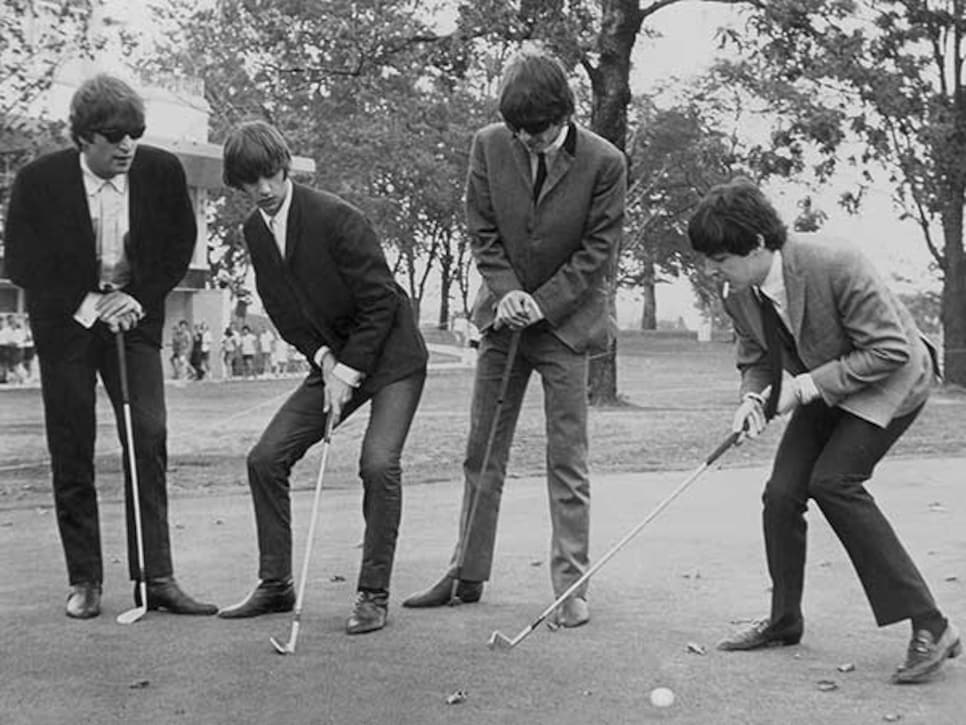 So no, they didn't play golf much, but the Beatles did sneak in some time on one of America' most unusual courses — and took advantage of the setting as well. "As we were leaving, on the way to the airport, they took us round the Indy circuit, the 500 oval, in a Cadillac," wrote George Harrison in the "Beatles Anthology" book. It was fantastic. I couldn't believe how long the straightway was; and to be on the banking and see all the grandstands was great."