Equipment
The one essential equipment consideration you're probably ignoring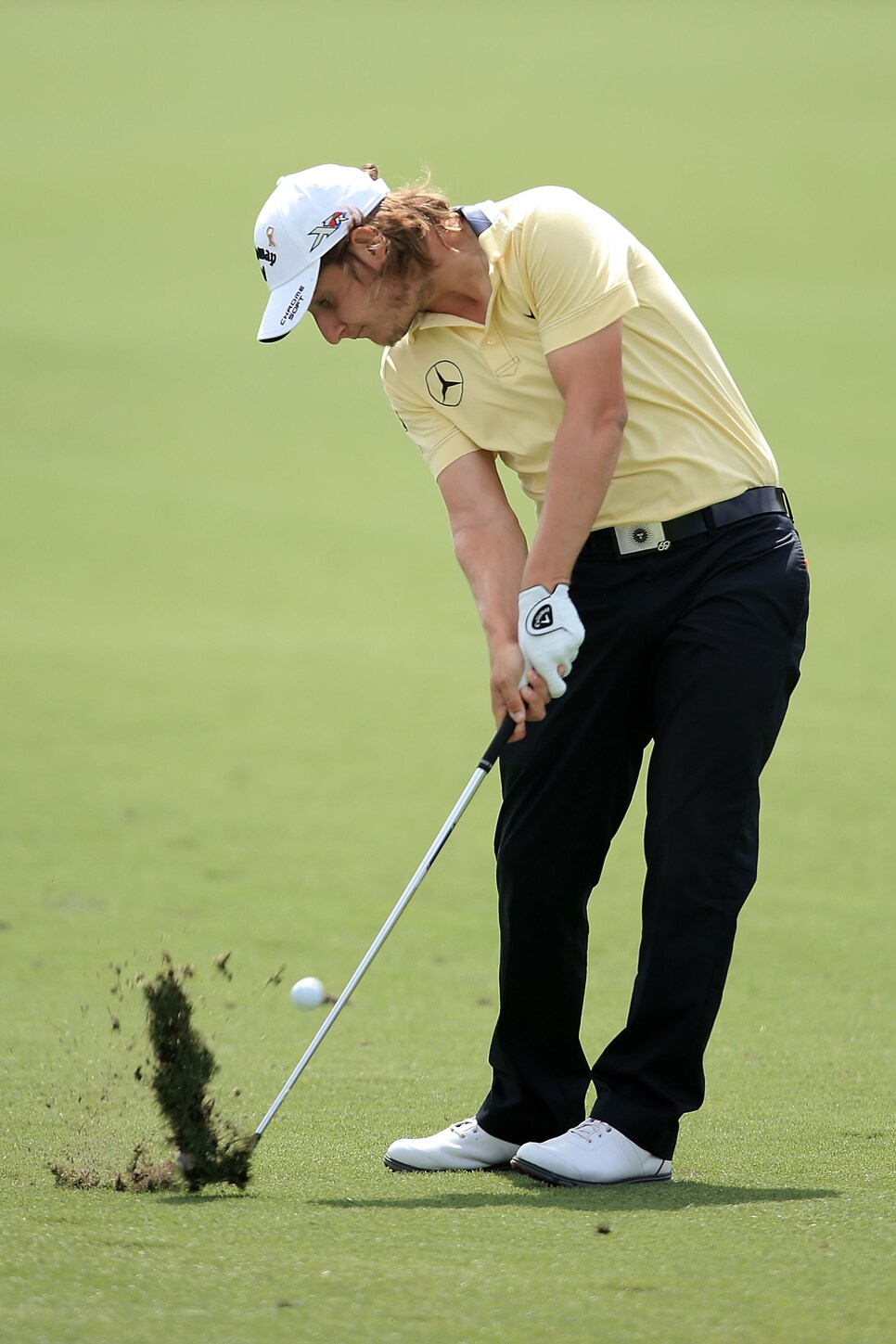 When tour pros test or practice with irons, they can often tell if something isn't right. Take Bubba Watson. When Watson tested Ping's S55 irons a few years ago he immediately noticed they were hooking too much. The solution: flatten the lie angle by one degree. That alleviated the problem and Watson went on to win his second Masters using those irons.
More recently, Emiliano Grillo noticed the toe of his 5- and 6-iron coming into the ball higher than he wanted, so he flattened the lie angle on the 5-iron by 1.25 degrees and the 6-iron by one degree to alleviate the problem. Then there are players who are tall, such as Jamie Lovemark (6-foot-4) and Chris Wood (6-foot-6). Most would think they need much longer clubs, but instead it is getting the lie angle correct that matters most, with each having their clubs three degrees upright.
The amount of attention tour pros pay to the lie angle of their irons underscores the fact that lie angle is one of the most important clubhead specifications. And for most amateurs it's one of the most overlooked. That's unfortunate because you can make a perfectly good swing and have the ball go way off line if the sole of the club does not hit the turf at the proper angle. Put another way, if the lie angle of your irons is off then it's akin to hitting from a sidehill lie every time.
The takeaway for everyday players is that while many get fit for drivers, not enough get fit for irons. That is backward thinking. Irons are your precision clubs and there are more variables, including length, lie angle and sole for turf interaction. On clubs meant to go a specific distance why wouldn't you want to be as dialed in as possible?