The Loop
The Olympic golf medals, even for bronze, could be determined by a playoff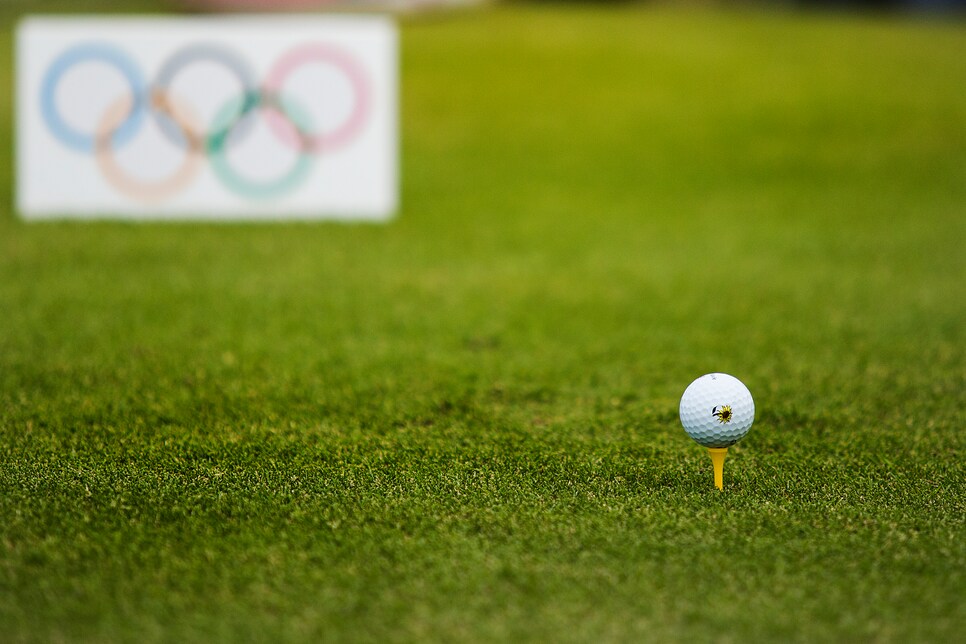 Among the laments about the Olympic golf is that the 72-hole stroke play format that is played weekly on the PGA Tour was a missed opportunity to do something unique. Which is true, but only to an extent. Because the one thing Olympic golf could feature is a playoff at the conclusion of play -- and not just for first place.
To determine the winner of gold, silver, and bronze medals, the tournament will feature a sudden death playoff, or potentially multiple playoffs, at the end of four rounds. In other words, if two players are tied for the lowest score, they'll play off for a gold medal, with the loser securing a silver. Meanwhile, if there's also a tie for third place, those players would playoff as well for the bronze. Should the playoffs take place simultaneously, the playoffs would be played on separate holes, with the gold playoff starting on the 18th hole and the bronze starting on the first.
How likely is this scenario? Consider if the four majors and the Players followed this format, three of those tournaments would have required a playoff. In the Masters, Danny Willett secured first but Jordan Spieth and Lee Westwood would have played off to figure out who got silver and bronze. In the Players, four players would have played off for bronze, while in the U.S. Open, three players would duke it out for the two remaining medals behind outright winner Dustin Johnson.
So if you're watching Sunday and think the outcome is secured, bear in mind this is one tournament where second and third count more than most.