The Loop
The oldest 19th hole in the world is in danger of being demolished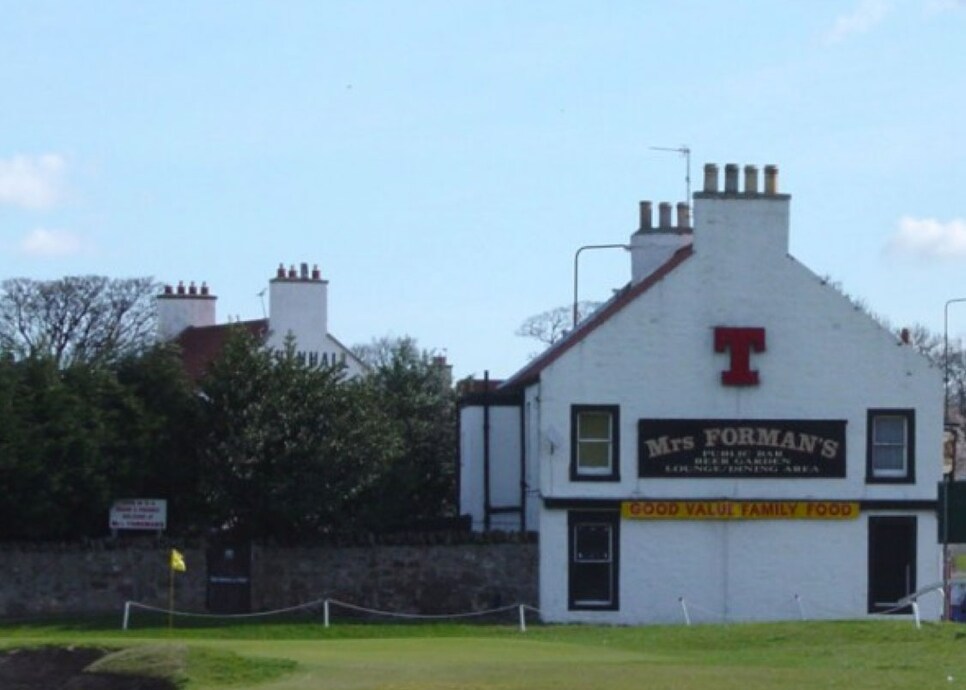 Musselburgh Links is widely recognized as the oldest golf course in the world. It shouldn't come as much of a surprise then that it's also the site of golf's oldest 19th hole. But now, the famed Mrs. Forman's pub is closed -- and sadly, its doors might never be opened again.
Last week, Scottish Golf History reported the pub's closing and that there are plans to demolish the historic site in order to build houses. The plans may even force alterations to the golf course itself.
As for the pub, it was opened as Blucher Hall in 1822 by George Forman. His wife, Marion, eventually took over when George died, and it became known as Mrs. Forman's. She ran the pub until her death in 1881.
Musselburgh Links hosted six Open Championships from 1874 to 1889. The nine-hole track (OK, so Mrs. Forman's was technically a 10th hole to this old course) is located within a race track, which makes it one of the more unique golf experiences you can have. Here's a video our Geoff Shackelford did on Musselburgh's fourth hole and the adjacent pub: