The Loop
The NFL's best golfer is having the worst month and we're pretty sure we know why
Poor Josh Scobee. A month ago, he got traded from Jacksonville to Pittsburgh, and now, well, we'll get to that. . .
Back to the trade, moving from Jacksonville to Pittsburgh would be like winning the lottery for most NFL players. The Steelers are one of the NFL's all-time great franchises and one of the league's steadiest winning teams. The Jaguars are pretty much the opposite. But Scobee isn't most NFL players. He's an avid -- and we don't use that word lightly -- golfer (A plus-3 handicap) and being in Florida year-round is a pretty sweet setup for a man who seems to spend as much time on the course as he does on the gridiron.
But after 10 years of being one of the NFL's best kickers -- you don't trade for a kicker unless he's really good and you're really desperate -- the move has clearly thrown Scobee off. Scobee missed two field goal attempts in Pittsburgh's opening loss to New England and on Thursday night he missed two more -- in a 90-second span -- which made him the goat in the Steelers' overtime loss to the rival Ravens.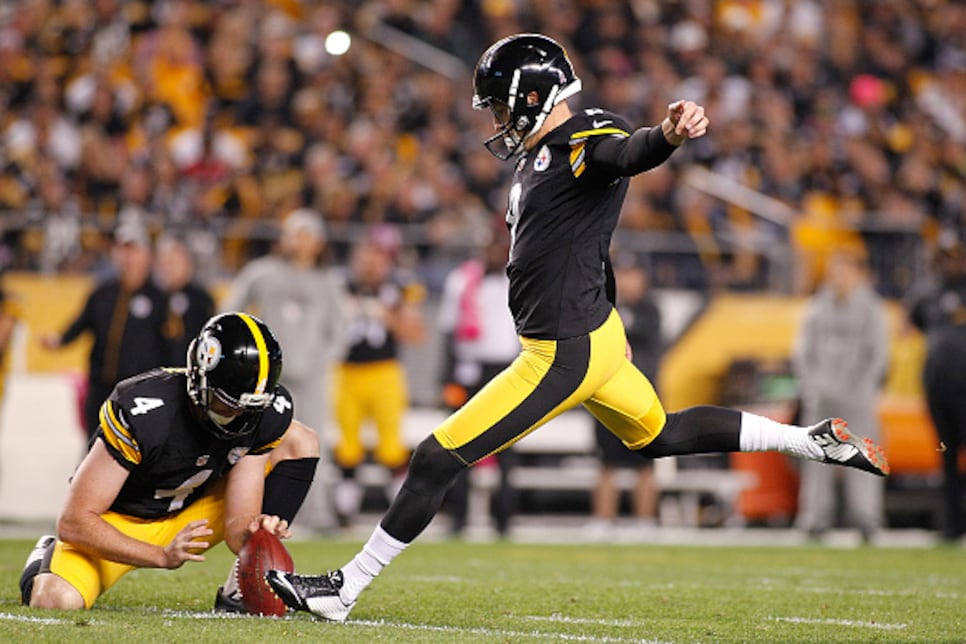 Injured Steelers kicker Shaun Suisham went a perfect 30-for-30 from 40-49 yards the past three seasons. Scobee is just 3-for-7 so far in 2015. And he's even missed an extra point. Apparently, he doesn't like kicking outside of Florida, either.
"I feel like I let the team down. It's a bad feeling. It was a hard-fought game on both sides. I wish I had been able to come through, but it just wasn't my night."
Nope, it wasn't, Josh, but you're out of your comfort zone! How can you be expected to work in these conditions?! Especially knowing that you're about to enter a few months of terrible Pittsburgh golf weather?!
"I can't think about that stuff," he said about potentially being cut. "I just have to let it play out."
Of course, if he does lose his job and become a free agent, he can go play anywhere. And by play, we mean golf. Obviously.