The Loop
The NFL Playoffs' great (golfing) quarterbacks will be on display this weekend
"Defense wins championships." "You have to RUN the ball in the playoffs." For years, these were two common refrains heard by pundits discussing a team's Super Bowl chances.
A quick glance at the four remaining teams in this year's NFL Playoffs, however, reveals having a great quarterback trumps all. And that having a great quarterback who also happens to be great at golf, doesn't hurt, either.
All four QBs still standing – Matt Ryan, Aaron Rodgers, Tom Brady and Ben Roethlisberger – appeared in Golf Digest's most recent pro-athlete rankings. And they all checked in with handicaps of eight or lower. It seems NFL teams have an advantage when their QBs can drive a golf ball down the fairway as well as they can drive their offense down the field.
Ryan led the way with a plus 1.2 handicap index. And no one is accusing him of playing too much golf since his Atlanta Falcons score basically every time they get the football. Seriously, the Falcons average an NFL-best 33.75 points per game.
Ryan could have been facing another plus-handicapper this week, but Tony Romo's Dallas Cowboys lost to the Green Bay Packers. Would the outcome have been different (HOT TAKE ALERT!) if Romo started over Cowboys rookie and inferior golfer Dak Prescott? We'll never know.
Instead, Aaron Rodgers and his 5.5 handicap will head to Atlanta for the NFC Championship Game. And they've met before. On the field, but also at the American Century Golf Championship in Reno: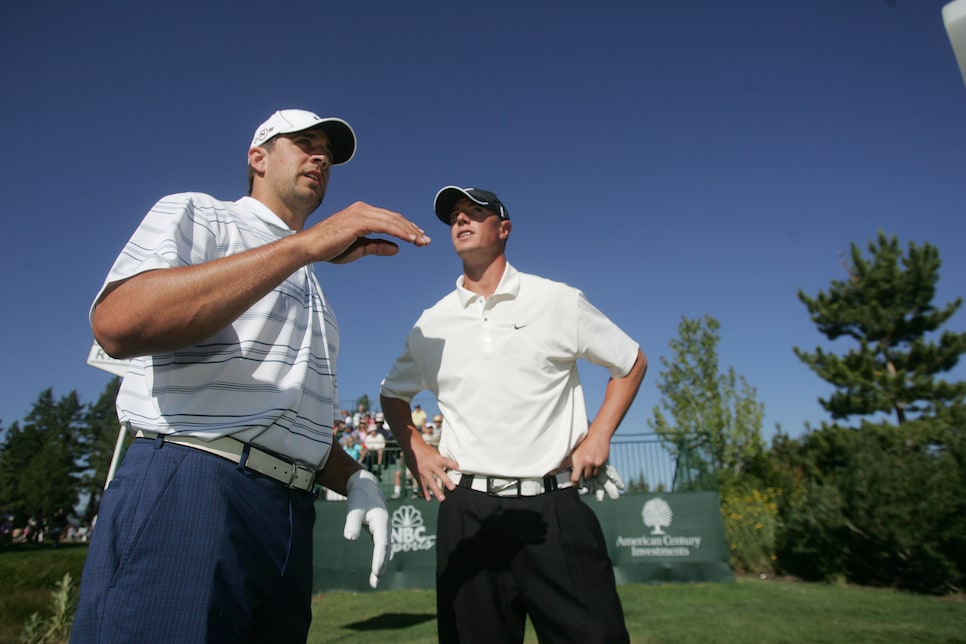 Rodgers looked like he whiffed on that fly in that State Farm commercial, but he showed some of the same power that he shows off routinely on the football field.
And in the AFC Championship Game, boy, do we have an even matchup. Yeah, yeah, the Patriots are favored by a touchdown over the Steelers, but it doesn't get much closer at QB. Tom Brady is listed as an 8 handicap. Ben Roethlisberger? A 7. No shots need to be given there!
With six Super Bowl rings between them, both have proven they can play under pressure. But they've also done that on the golf course. Roethlisberger won the 2009 Golf Digest Challenge at Bethpage Black by shooting an 81 to beat Michael Jordan and Justin Timberlake. And Brady teamed up with Jim Nantz in a match once to beat TWO U.S. Presidents -- George H.W. Bush and Bill Clinton.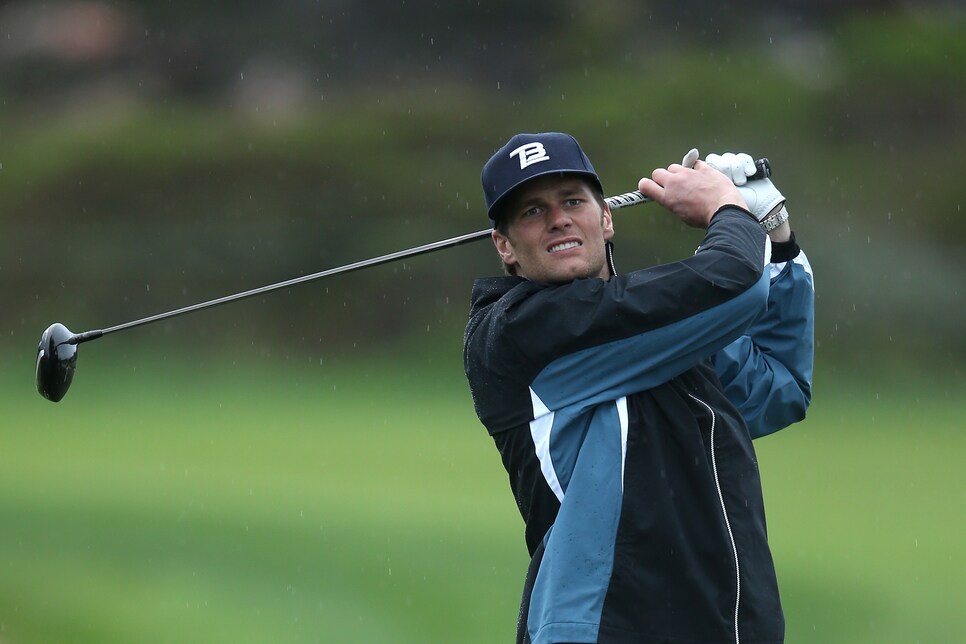 Yeah, love him or hate him, Brady has some serious stones.
So good luck to these four fine QB-golfers this weekend. And to whoever loses, at least you've got a fun fallback plan to stay busy during those two weeks leading up to the Super Bowl.