Beau Hossler, the reigning men's player of the year in college golf, took to Instagram on Thursday with a heartfelt decision that many suspected was coming. The 21-year-old announced he will forgo his final season at the University of Texas, closing out an impressive college and amateur career.
"I have been preparing to become a professional golfer, and have dreamed of this day for more than ten years," Hossler posted. "I am blessed to have surrounded myself with some of the greatest people in the world."
Exactly when Hossler will make his pro debut, however, is unclear as the 2016 Fred Haskins Award winner recovers from surgery to repair a torn labrum in his left shoulder he suffered at last month's NCAA Championship. The expectation is that Rancho Santa Margarita, Calif., native will continue rehabbing the shoulder during the summer in Austin with the hope of being able to compete again some time in the fall.
Considering his notable resume—six individual wins at Texas, victories at the 2014 Western Amateur and 2016 Jones Cup, and a place on the 2015 U.S. Walker Cup team not to mention playing in three U.S. Opens as an amateur—Hossler is likely to get exemptions into several PGA Tour fall events, as well as spots in Web.com Tour tournaments as he tries to get his game back into playing shape. The end goal would be to accumulate enough money in those PGA events to earn a tour card for the following season.
Originally, Hossler intended to turn pro after the NCAA Championship. But the plan changed when during his semifinal match at Oregon's Eugene Country Club against USC's Andrew Levitt, Hossler injured his shoulder with a swing on the 15th hole. In obvious pain with each successive swing, Hossler still finished the match, winning 2 and 1. He was unable, though, to play in the finals, where the Longhorns lost the national title to Oregon.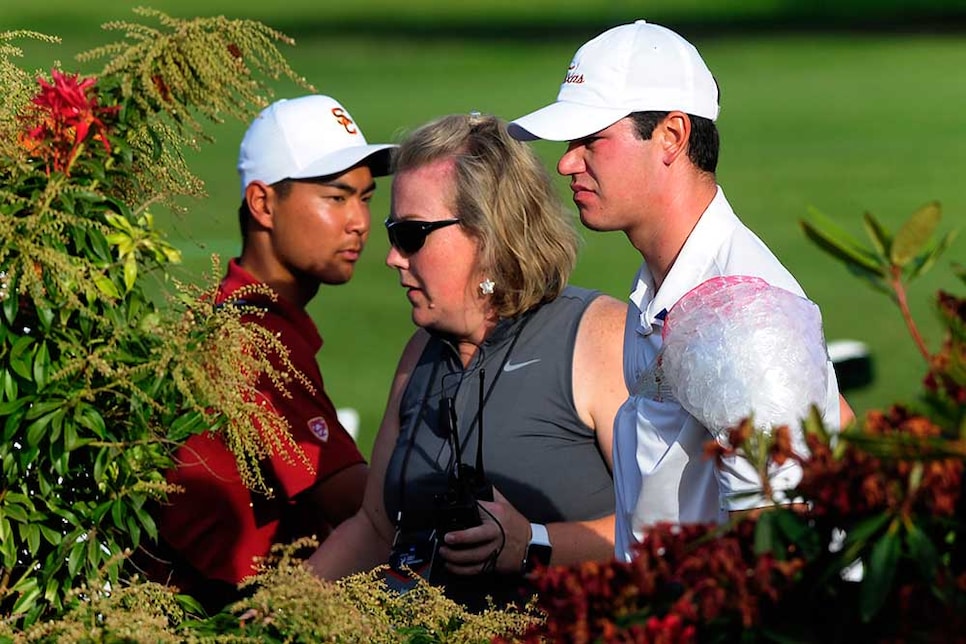 Despite the potential frustration the injury might have caused and the delay it caused in starting his professional career, Hossler was quick to stay positive about the situation. He described the injury as a possible "blessing in disguise" in terms of allowing doctors to treat an issue that might otherwise have flared up later in his career.
"The good news is my shoulder is going to be even better than it was before," Hossler told GolfDigest.com last month. "I'm very optimistic about what's to come. … I'm going to try to have a good attitude about it and make the most of it."
The first memory many have of Hossler is from the 2012 U.S. Open when the then rising high school senior climbed the leader board at Olympic Club, starting the final round in the top 10 before finishing T-29. Four years later, Hossler says he still gets stopped by strangers who recognize him from that weekend.
Hossler doesn't mind reliving those moments, but he wants people to know a lot more has happened in the meantime. "As awesome as Olympic Club was, I don't want to be remembered as a golfer because of something I did at 17," Hossler says. "I think I've gotten much better, more mature."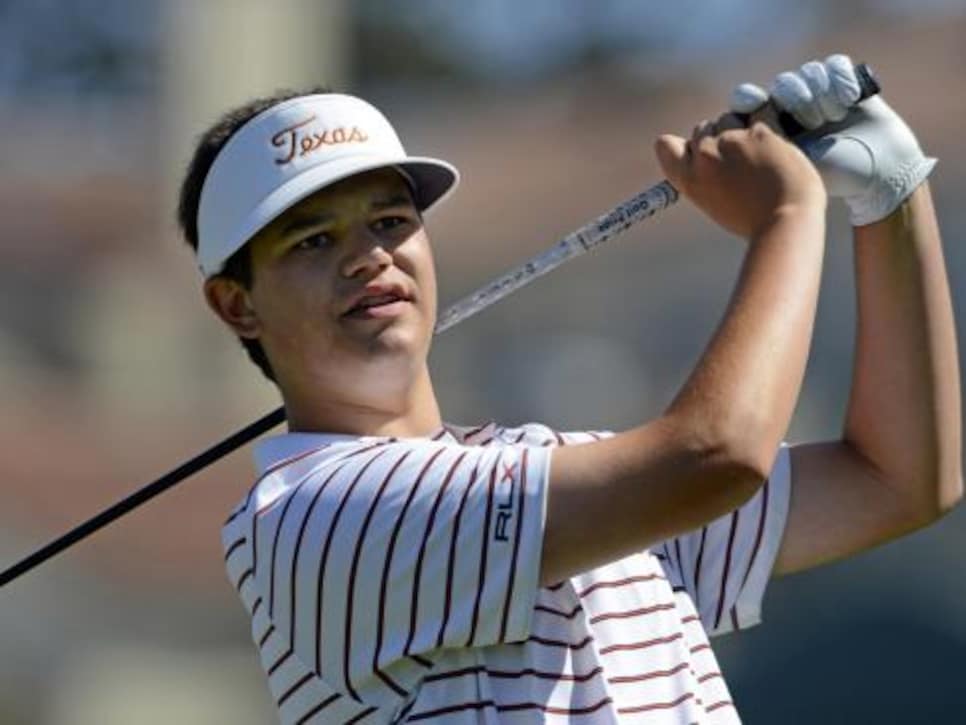 In contrast to the teenager who wore braces and an oversized Texas visor that many remember, Hossler is now an athletic 6-foot-1, 200 pounds. Where distance once was an issue, he has gained 40-50 yards of length off the tee.
"I used to only hit it about 240 yards [starting high school], so I had to have good short game to hold my own," Hossler says. "Now, I can compete more with the length and my ball-striking. I'm a better all-around player."
What hasn't changed since Olympic is his aggressive approach to the game, something the diehard L.A. Dodgers fan takes pride in. "To me, it's all mental," Hossler says. "All golfers have a decision to either step on the gas pedal and get it done, or kind of ease off. I'm much more comfortable putting everything I have into it and staying aggressive, and if it doesn't work out, there is no regret."
It's a mindset he plans to carry with him as a pro—he'll be represented Hambric Sports Management's David Winkle, the same agent who represents Dustin Johnson—after seeing fellow Longhorn Jordan Spieth and other amateur friends such as Smylie Kaufman and Patrick Rodgers smoothly transition to the PGA Tour. "To see those guys be successful so early, and knowing I can play with them," Hossler says, "it gives me confidence."