The Loop
The next extreme sport to video with a GoPro: golf
__GoPro's compact, waterproof cameras have enjoyed a lot of success with adrenaline seekers who strap cameras onto helmets and other gear to video everything from skydiving to surfing. GoPro isn't just an extreme sports company, though. (Even I've used one, so clearly they're not just for daredevils.) As proven by their booth at the PGA Show, GoPro is serious about making its place in the golf world.
The cameras are small and can handle being dropped and tossed around in a golf bag, so they're pretty ideal to bring along to make videos of trick shots and whatever else you do when you're messing around on the course with your friends. However, there's a pretty practical application as well.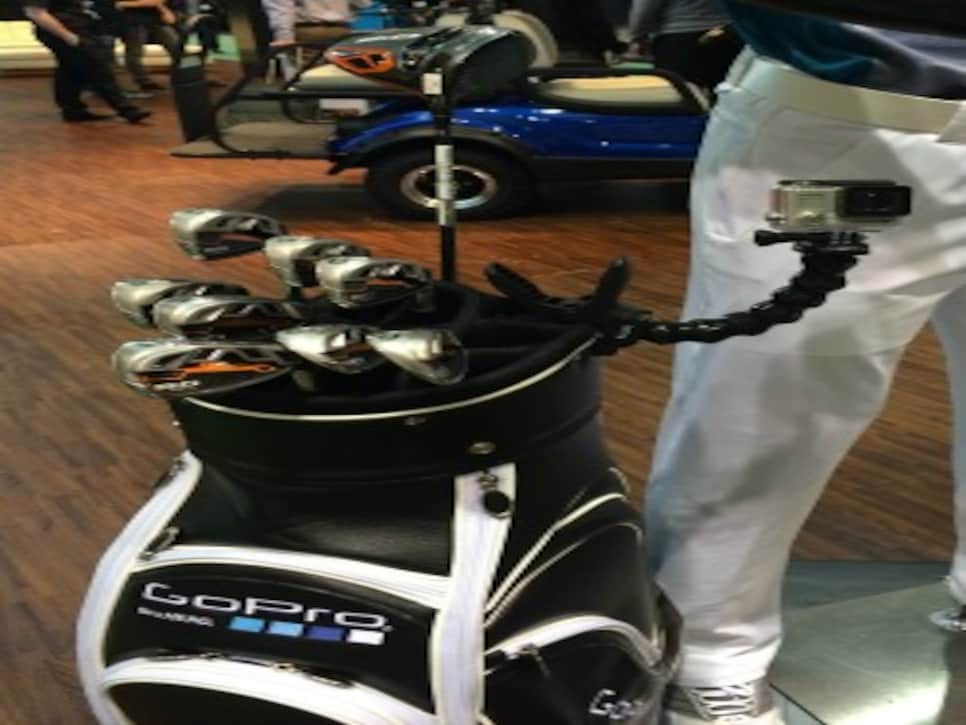 The Jaws Flex Clamp is a mount for the camera that you can clip onto your golf bag. The arm of the clamp can be manipulated so you can get the camera sitting at the right angle, and then you can video your swing (you can set it to high or low resolution). I was pretty psyched about this because I've wasted a lot of time trying to balance my phone on my bag to get a video of my swing - with little success.
You can play your swing back on just about anything: TV, computer, smartphone, tablet. Cameras range between $200 and $400, and the Jaws Flex Clamp is $50. More info at gopro.com