The Loop
The next Callaway driver hints at swing speed
When a company starts putting physics formulas on its products, it's probably not a stretch to assume the nod to science has something to do with the product's performance intent.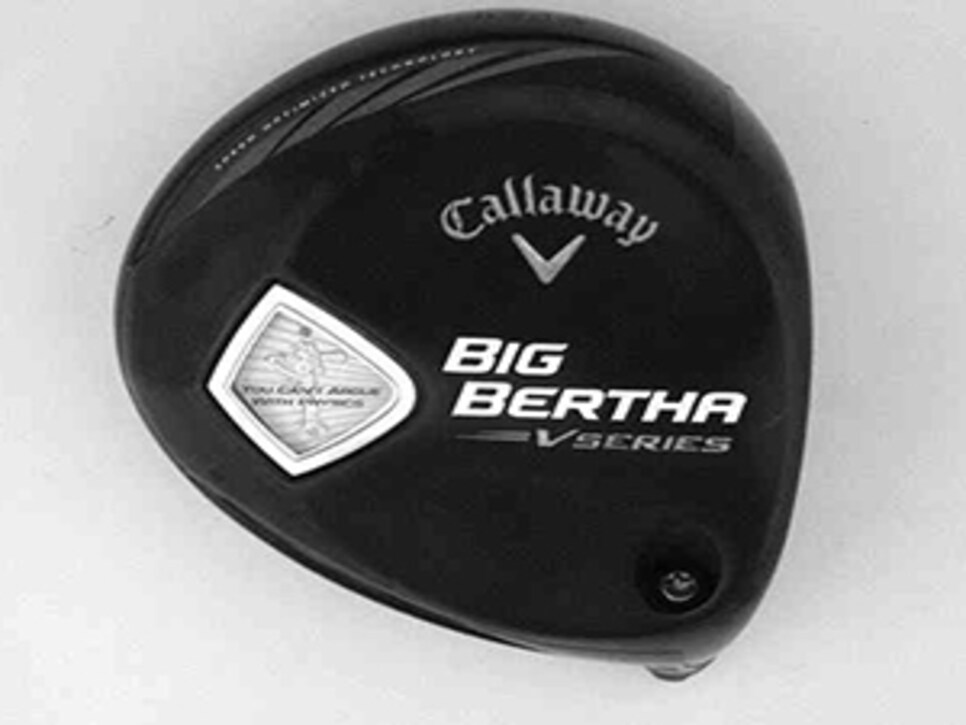 Enter the Callaway Big Bertha V-Series. Although the company is mum on specifics, the USGA's listing describes the club as having a sole that includes the company's trademark caricature of Sir Isaac Newton and its catchphrase, "You can't argue with physics." The sole also includes the words "Speed Optimized Technology," as well as the aforementioned equation for kinetic energy. The listing references 9, 10.5 and 13HT lofts, and from the image the club appears to be adjustable. It would not be a stretch to suggest the "V" might stand for "velocity."
Given that it's been a year since Callaway launched the FT Optiforce, which promoted the idea of increasing swing speed through a more aerodynamic head shape and lighter overall weight, it seems natural the Big Bertha V-series with its reference to kinetic energy could be the next evolution of those ideas. Last year, the FT Optiforce actually drew some interest and success from tour players; both Chris Kirk and Patrick Reed won with one in the bag in late-season events last year, and Jim Furyk used one to shoot a 59 during the BMW Championship.
It is not clear whether the Big Bertha V-Series will be played or even tested at any tour events this week, but being on the conforming list means the club is available to be used in competition immediately. More details are sure to be available fairly, er, quickly.