The Loop
The newly chosen R&A chief exec seems an awful lot like the guy he's replacing
As evidenced by the fact that it has taken the Royal & Ancient Golf Club of St. Andrews 260 years to allow the first unaccompanied females entry into the grand old clubhouse behind the first tee on the Old Course, change is not something that comes easy for the group. That much is clear, too, from the appointment of Martin Slumbers as the next chief executive of the R&A and secretary of the Royal & Ancient GC.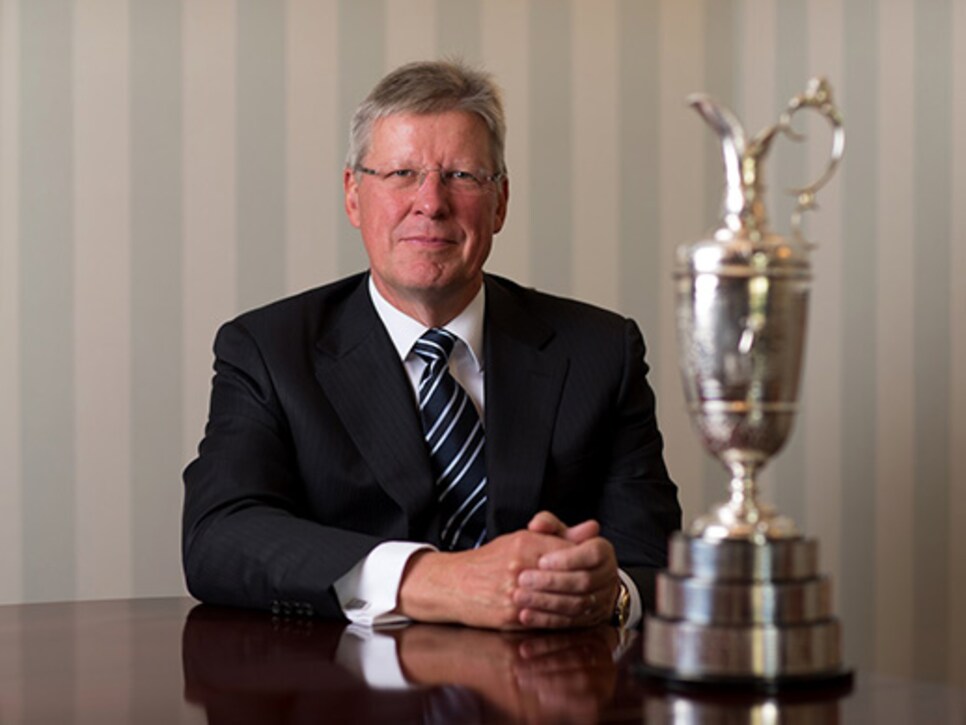 Dawson's shoes will not be easy ones to fill. During his 16-year tenure, the 64-year-old Scot will have overseen the formal split between the corporate R&A and the golf club, as well as the aforementioned transformation into a mixed-gender club. Minus those seismic changes, Slumbers' biggest concerns going forward will surely be the continuing "all-maleness" of three host clubs -- The Honourable Company of Edinburgh Golfers (Muirfield), Royal Troon and Royal St. Georges -- on the Open Championship rota, as well as the on-going influence of modern technology on the game as a whole, particularly at the elite level.
Still, all of the above may not be the biggest challenges of Slumbers' new career. When Dawson arrived in the post in 1999 he had no experience of dealing with the needs, wants and requirements of golf's media. And that, despite 15 year in the job, remains the Aberdonian's biggest weakness. Even now, he is clearly uncomfortable answering questions that do not fit his own agenda, a fact betrayed by his open displays of irritation and impatience during his often-spirited defenses of the R&A's archaic, and now defunct, membership policy.
If Slumbers is as "fiercely bright" as one acquaintance describes him, he will have learned from Dawson's mistakes as well as his successes. But, as ever, only time will tell on that score.