The Loop
The real reason why the one house remaining in the Masters parking lot won't sell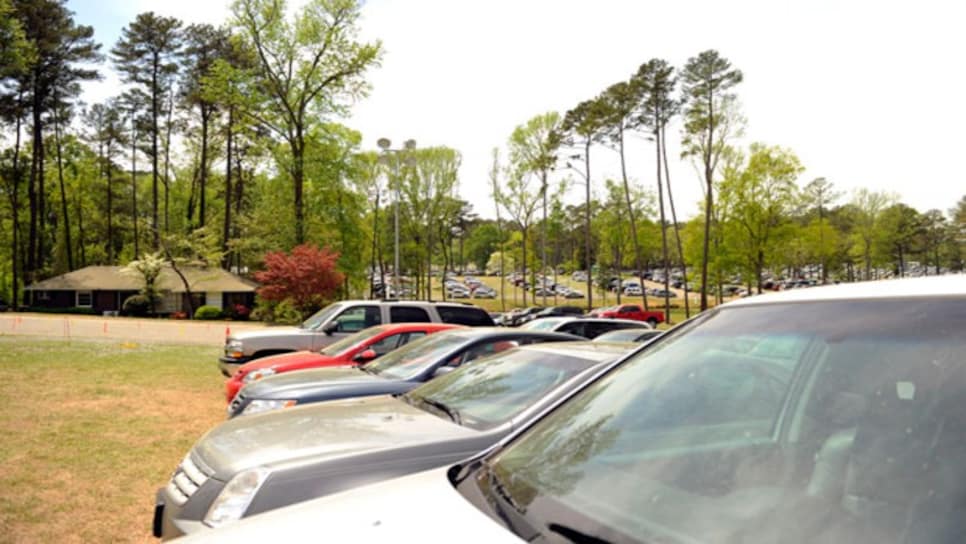 Augusta National Golf Club's efforts to buy surrounding houses to improve parking for patrons -- or perhaps, something else? -- has been well documented. What hasn't been discussed as much is the connection between the lone holdouts and the PGA Tour.
Just one house, a brick ranch at 1112 Stanley Drive, remains on the grounds outside of Gate 6-A. There, the Thackers, Herman and Elizabeth, have lived since 1959. And they have no plans of moving anytime soon despite constant offers from their neighbors -- and constant cars driving by during Masters week -- who just happen to host the most famous golf tournament on the planet. Not that I can blame them. I'd love to live this close to an Olive Garden.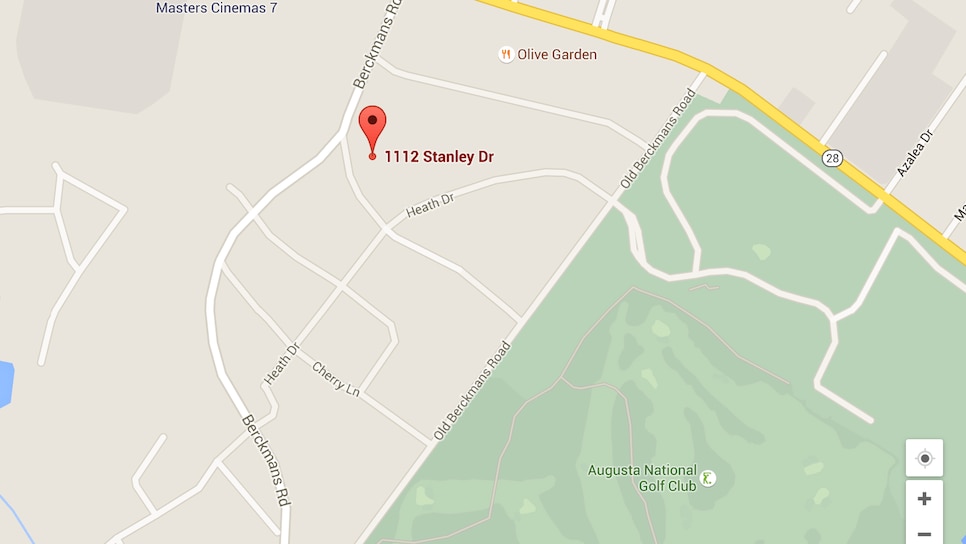 NJ.com's Steve Politi spoke to the Thackers earlier this week and discovered it's not just a love of their longtime home that's keeping them from selling it to Augusta National for an exorbitant price. It's also a love of their grandson, Scott Brown.
No, not the former U.S. Senator from Massachusetts, but one which golf fans should remember. Brown has been on the PGA Tour since 2012 and he won the 2013 Puerto Rico Open. You also might remember him as the guy who got some serious love from Tiger Woods when he made an ace in front of the 14-time major champ during the final round of the Wyndham Championship.
Unfortunately, since the Puerto Rico Open is an opposite-field event, Brown's victory there didn't earn him a spot in his hometown event. But when he does get the invite, his grandparents want to be there -- right there -- to see it.
"Money ain't everything," Herman Thacker told Politi.
Of course, it helps when you've already sold one house to the club for $1.2 million. But despite what must surely be a much bigger offer for their home, they're not budging. And it will be more than worth it if they ever get to walk their grandson across the street for a tournament tee time.