The Loop
The new club in Rory's bag that helped him win at Wentworth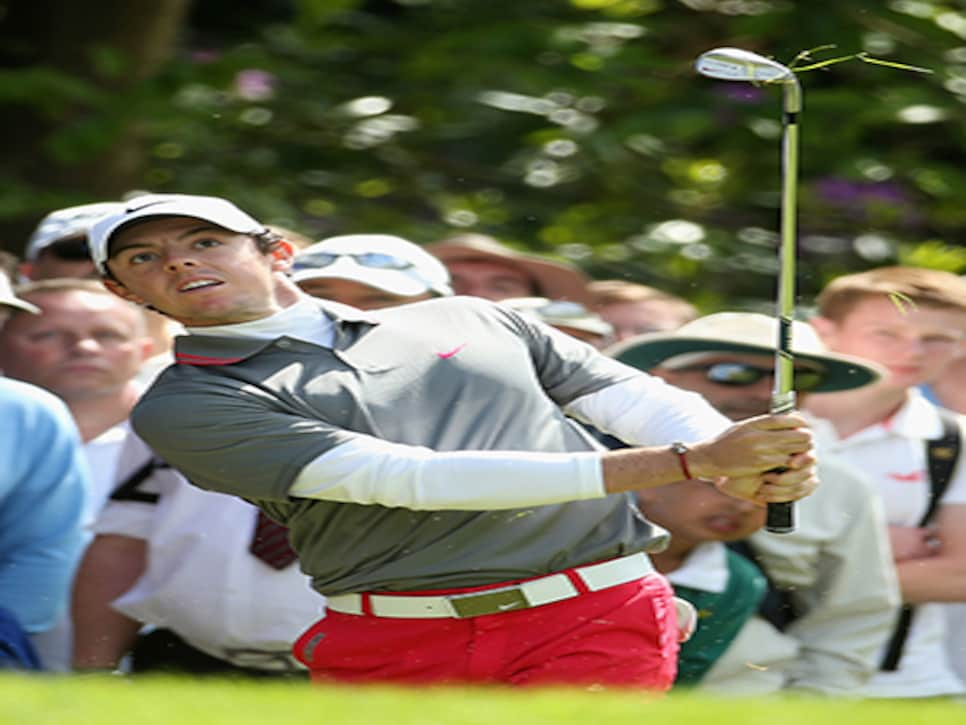 __You put the new Nike VR X3X Toe Sweep wedge in this week, a 59-degree (pictured). What appealed to you about that club to make the change? __
The Toe Sweep is something I've been messing around with for a while and I felt like last week was a good time to put it in play. The one thing I really like about it is how well it goes through the rough. Some of those shots on the way in Sunday were key up and downs. The chip-in on 10 and the flop shot that I played on 14, those two were out of the rough. The way the club is designed it feels that it slides through that longer grass really easily and the ball comes out that much better for me. If there was one area of my game that I needed to improve this year it was probably scrambling, and this wedge helped a lot this week with that.
Getting the right ball/driver combination is a big key and you've done some experimenting. What is it about the VRS Covert 2.0 and RZN Black pairing that works for you?
This driver, the Covert 2.0, actually spins a little more than the original Covert, and that's a good thing for me. With how I like to shape the ball from right to left I want to see that ball stand in the air for a bit so it was good to get a little more spin. I know some guys like to be on the lower side of spin, 2,100, 2,200 [rpms]. That's great on TrackMan and great on the range and everything, but when you're out on the golf course it never hurts to have a little more spin. It's nice to hit it long and maximize your distance, but I like to be on the higher side of spin because I feel like I can keep my ball flight a little tighter. Out on the golf course with the length that I'm hitting it, it's key for me to hit fairways. But I have picked up some ball speed with this ball-and-driver combination that I've been using for about eight months now. Driving the ball well is the foundation for my game, and whenever I'm driving it well I generally tend to produce good results. It's been a huge improvement.
How key is the driver shaft in that equation?
I'm using a Mitsubishi Kuro Kage shaft. The thing about shafts is that it really is a process of elimination. You try a lot and you trust the guys you work with that they're going to come to you with some good options that will produce what you like to see with your ball flight. I used the Diamana for a while and that worked well, but I felt like that shaft with the new driver head was spinning a little too low for me so we went to the Kuro Kage and I saw the spin rate come up just slightly, which I felt was more playable. Obviously shaft is very important and there are so many shafts out there that there's a lot of trial and error, but eventually you're going to find the right one that fits you and this one does.