The Loop
The new alliance between the LPGA and PGA Tour is big for golf, and here's why
Following on the creation two years ago of the KPMG Women's PGA Championship, a joint venture with the PGA of America, the LPGA continues to partner with organizations that have deeper pockets and can better promote the 66-year-old women's tour.
A release detailing the marriage between the two tours says the deal "will include areas such as schedule coordination, joint marketing programs, domestic television representation, digital media and exploring the potential development of joint events."
There is a lot of good news in that very dull sentence. Here's are a couple of key points you need to know:
First, write down these two dates: 2019 and 2021.
In 2019, the LPGA's TV deal with Golf Channel expires. And in 2021, the PGA Tour's TV deal with Golf Channel, NBC and CBS come to an end. Also, over the last couple of years, the PGA Tour has taken total control of its online content.
It's pretty safe to assume that the PGA Tour will leverage the considerable power of its product to get better TV and digital exposure for the LPGA. That's the most important thing the women's game has needed to grow. Its biggest critics, both among the media and the fans, have forever been people who don't actually see its events. Once you experience the LPGA, you realize its enormous entertainment value.
And then there's the reference to "the potential development of joint events." This should could be a huge benefit for every golf fan—not to mention to TV executives as well. Imagine simultaneous events at the same venue – men playing against men from the back tees and women competing against women from forward tees, teeing off in alternating threesomes. That would be fun to watch.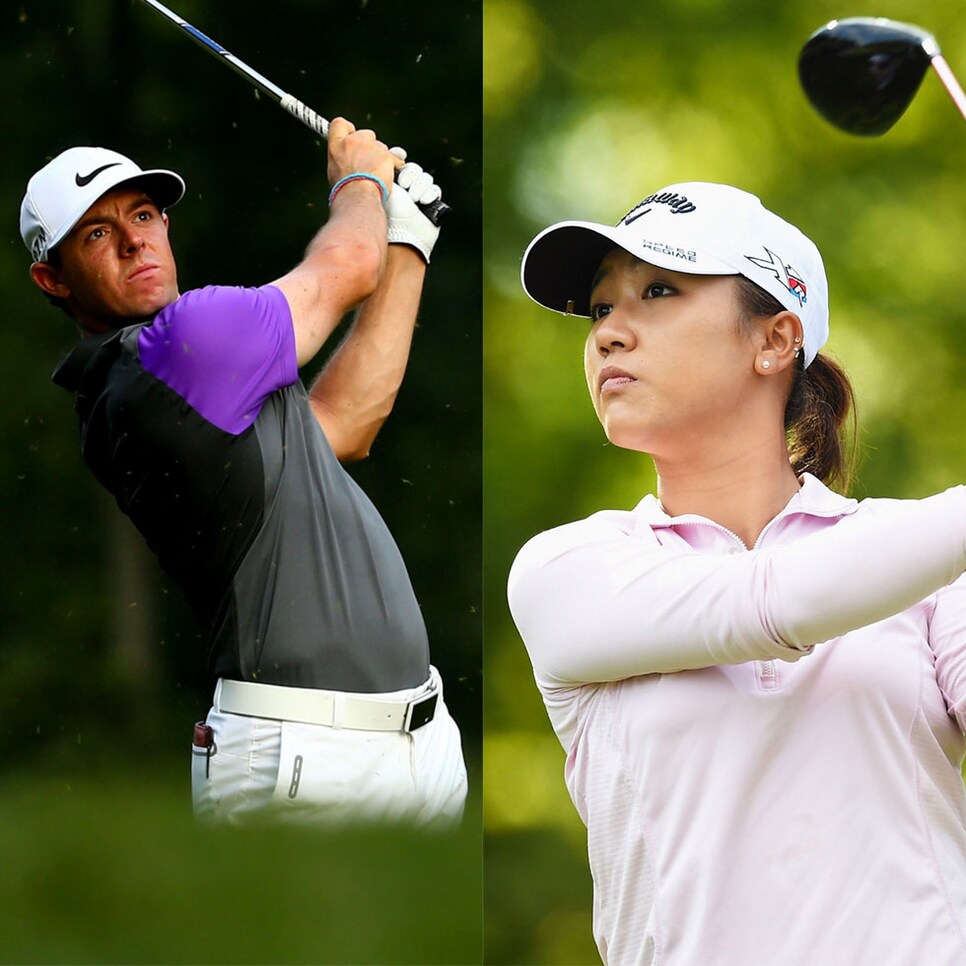 Or how about a mixed-team event? Perhaps a better-ball, match-play tournament with each two-person team having a man and woman—64 teams, 128 players. Imagine Rory McIlroy and Lydia Ko meeting Jordan Spieth and Lexi Thompson in the finals.
TV has quietly been begging for something different to put on the air. We have 72-hole stroke-play tournaments multiple times nearly every week of the year. There's plenty of room for something new, different, exciting and most importantly fun.
Friday's announcement was short on specifics, but the broad possibilities it hints at are nothing but exciting. This was a good day for the LPGA, and an even better day for golf.