The Loop
The must-stop shop for golf purists traveling to Pinehurst
PINEHURST, N.C. -- At the epicenters of the game, golfers can walk about town unashamed of their association with this weird, wonderful pastime. That's why Pinehurst is often compared to St. Andrews, as it exudes an uber-golf friendly vibe where the game is so clearly the backbone of life here. The anchor to this Royal and Ancient sensibility is Tom Stewart's Old Sport & Gallery.
The Village of Pinehurst is a marvel to stroll around, laid out by the inimitable land planner Frederick Law Olmsted as the ultimate sweet American resort town and maintained lovingly to this day. When golf fans visiting Pinehurst this week stumble upon Stewart's golf-centric store (the online version can be found here), that's when they will realize they've landed in America's golf haven. Sure, the USGA merchandise center will quench a thirst for 2014 logoed items, but I recommend that any visitor to Pinehurst save a few bucks for a visit to Old Sport.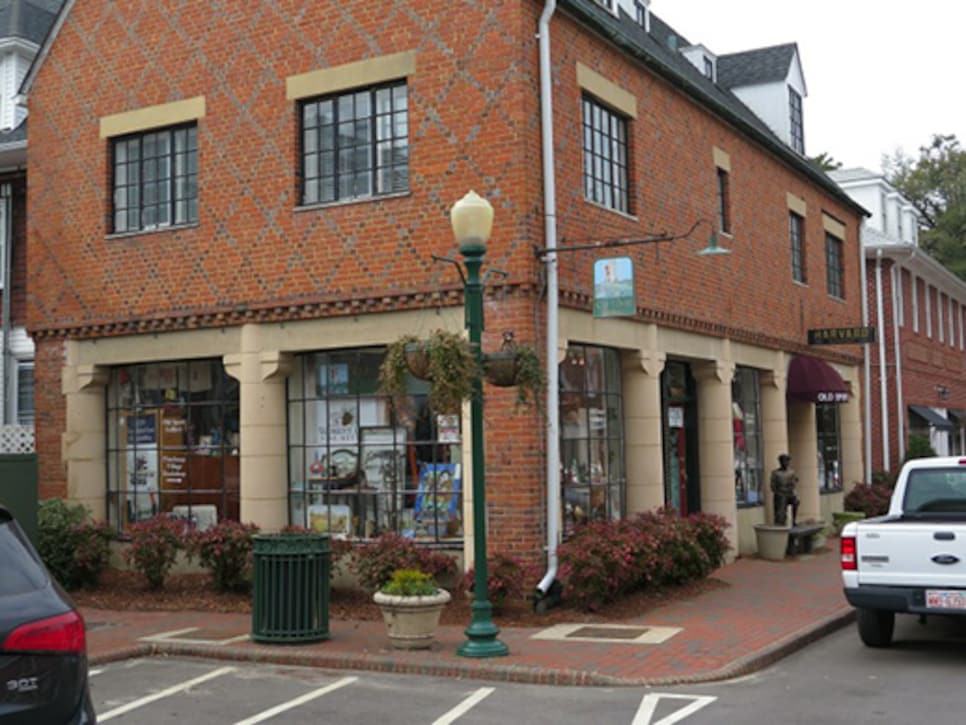 Stewart's focus is on vibrant golf ephemera with an obvious emphasis on Pinehurst-related items. Books, paintings, prints, signs and some wonderful oddball items make this museum-esque spot in The Harvard Building in Market Square a must-browse.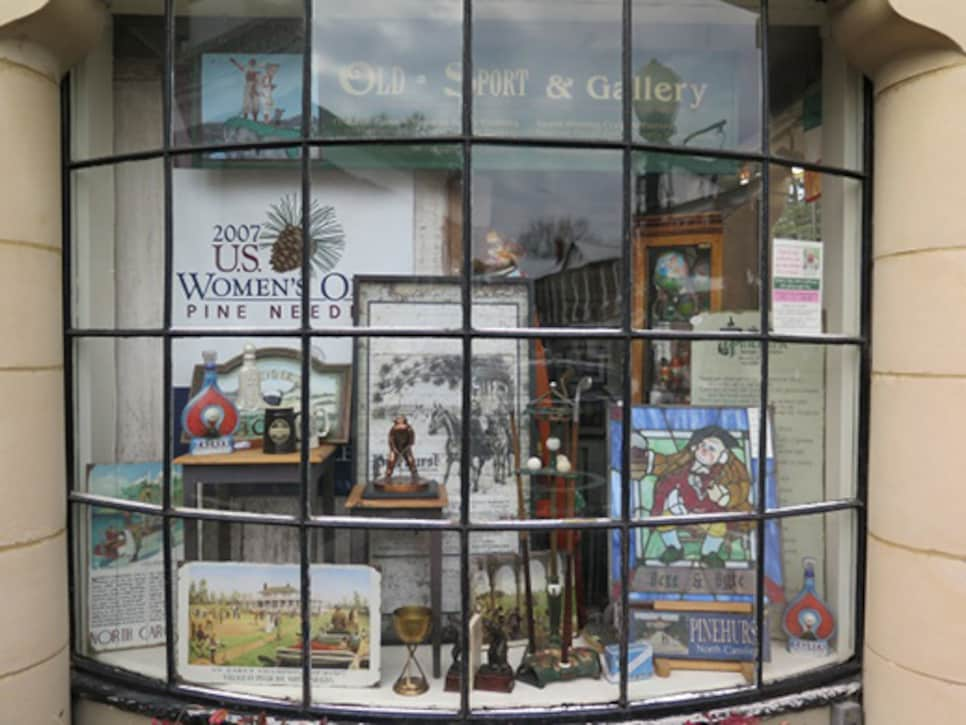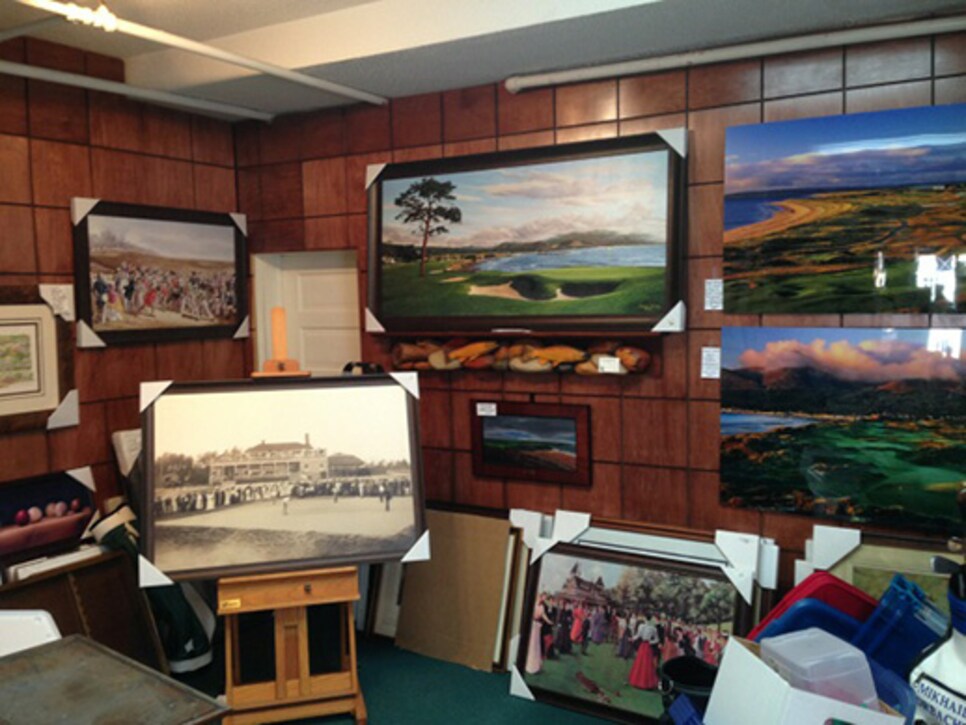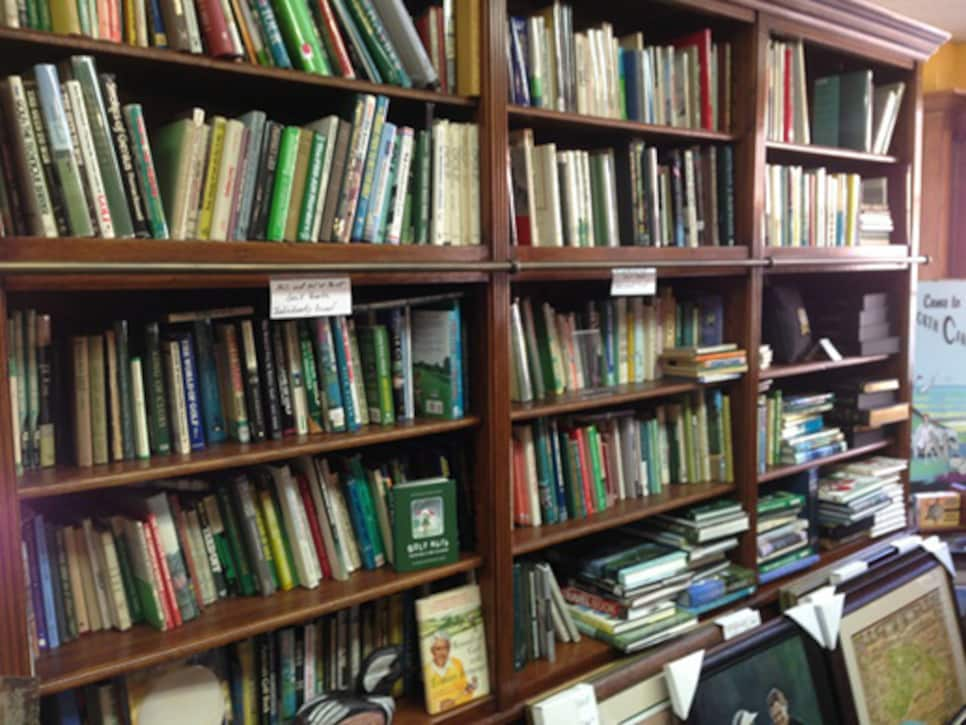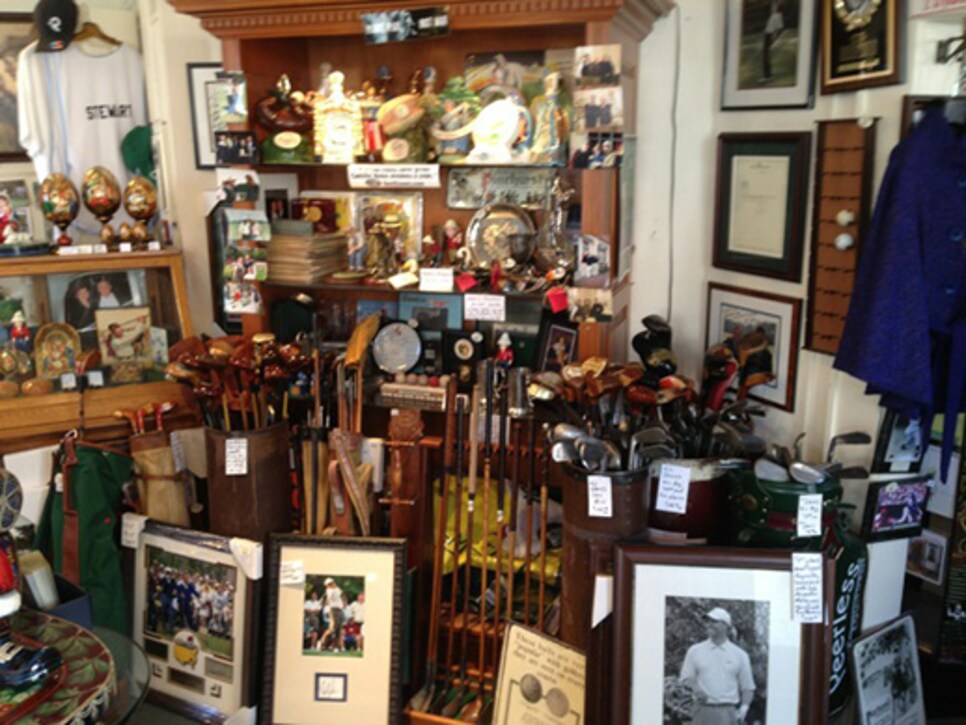 If a price strikes you as high or an item too big to ship, just strike up a chat with the affable Stewart and he'll figure out a way to make a purchase work or find something better fitting your budget. He the ultimate old-school purveyor who loves making a customer happy and, even better for soul of Pinehurst, appreciates everything that is beautiful about golf.