The Most Interesting U.S. Open Long Shots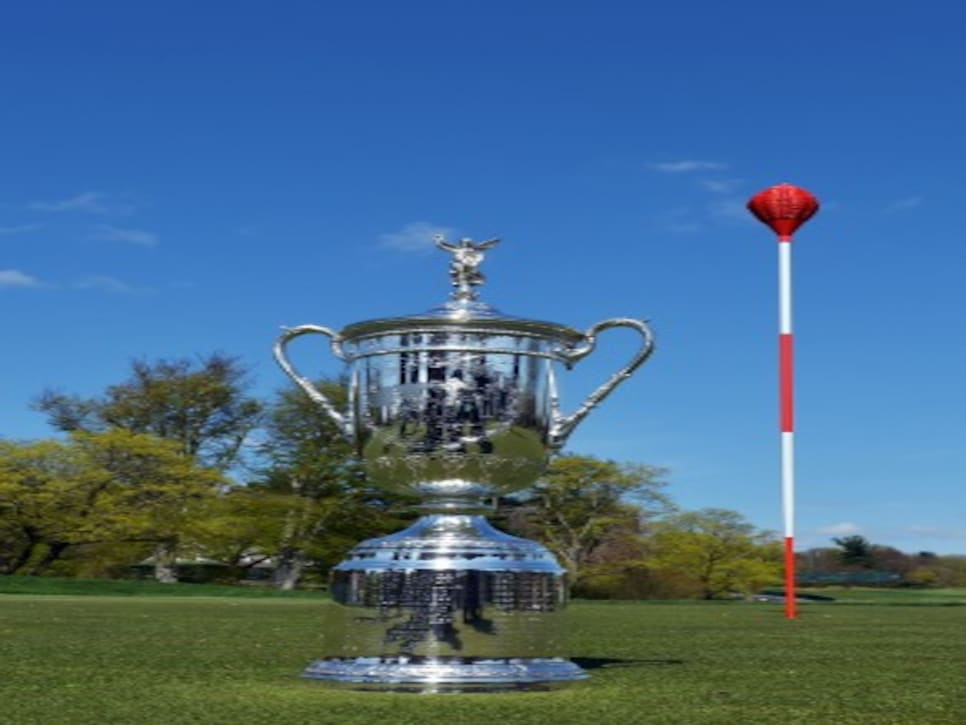 Monday, June 3, is a big day in the life of hundreds of golfers who will tee it up in U.S. Open Sectional Qualifying. While many of those trying to qualify are former PGA Tour cardholders whose Open exemptions have run out, many of the contestants are better characterized by what they've experienced off the course.
With help from the USGA, we've gone through the fields at the 11 sectional qualifying sites and pinpointed some players (and their qualifying sites) with off the course stories worth noting.
Andy Aduddell, 38, of Avondale, Arizona, enlisted in the Air Force after September 11th and became a F-16 fighter pilot. He teaches the 56th Training Squadron at Luke Air Force Base in Glendale. (Lakewood CC, Dallas.)
Austin Grey, 25, of Spring Hill, Florida became a member of the U.S. Marine Corps after high school and served for five years. He was eventually named corporal and deployed to Kuwait in 2008.  (Ritz-Carlton Members Club, Brandenton, Fla.)
Christian Heavens of Fairview, Illinois, is the nephew of Notre Dame's fifth all-time leading rusher, Jerome Heavens, who was drafted in 1979 by the Chicago Bears. (Springfield CC, Springfield, Ohio)
Mike Ignasiak, 47, of Saline, Michigan, was a relief pitcher for the Milwaukee Brewers in the 90s and his brother, Gary, pitched for the Tigers. (Brookside G&CC and The Lakes G&CC, Columbus, Ohio)
Michael Muehr, 41, of Potomac Falls, Virginia, is a former PGA Tour player who, after being diagnosed with a cancerous tumor on his Achilles in 2002, founded Golf Pros Beating Cancer, an organization that raises money for Melanoma research. (Woodmont CC, Rockville, Md.)
Timothy O'Neal of Savannah, Georgia, won a PGA Tour Latinoamerica event in May and at one point in his career, was financed by various celebrities including Will Smith. (Woodmont CC)
Brinson Paolini of Virginia Beach is an All-American at Duke and was named the 2013 recipient of the Byron Nelson Award for combining excellence with character and integrity. Before graduating in May, Paolini volunteered at the Durham Soup Kitchen in his free time. (Woodmont CC)
Justin Reiger of East Amherst, N.Y. is the son of Darcy Reiger, who was a defenseman in the NHL and now is the general manager of the Buffalo Sabres. (Old Oaks CC & Century CC, Purchase, N.Y.)
Brad Schneider of Valrico, Florida is a member of the UCF golf team and received the David Toms Award in 2012, given to a player who overcomes adversity to achieve excellence. Schneider broke his leg while playing football with his friends, and had to relearn how to walk after nine surgeries kept him in bed for four months. (Ritz-Carlton Members Club)
John Wright, 49, of Gulf Shores, Alabama plays speed golf at least once a week, during which he carries four clubs and can play nine holes in under 28 minutes. It takes him an average of 65 minutes to play 18, and he shoots around 76. (Ritz-Carlton Members Club)
John Urquhart of Glendale, Arizona was diagnosed in 2006 with an autoimmune disease known as IgA nephropathy. After two and a half years of dialysis, he finally received a kidney transplant. John is also a 15-year member of a country music band. (Big Canyon CC & Newport Beach CC, Newport Beach, Calif.)