The Loop
The most impressive new features of the iPhone X, not that you're getting one anytime soon
The first models of the iPhone X (pronounced "Marv") will begin shipping to sweaty-fingered customers this week, but not to you, unless you're the kind of person who sets an alarm for 3 a.m. so you can shove into the Apple Store at the crack of Pacific Midnight to order your new electronic spouse. (It's cool — I once waited two February hours outside a Blockbuster to be first in line for "Weird Al" Yankovic tickets, so really, you do you.) If you're not, you will most likely be waiting until Apple fills its underground bunker full of back orders, which means you're probably getting yourself an iPhone X for Valentine's Day, that was nice of yourself.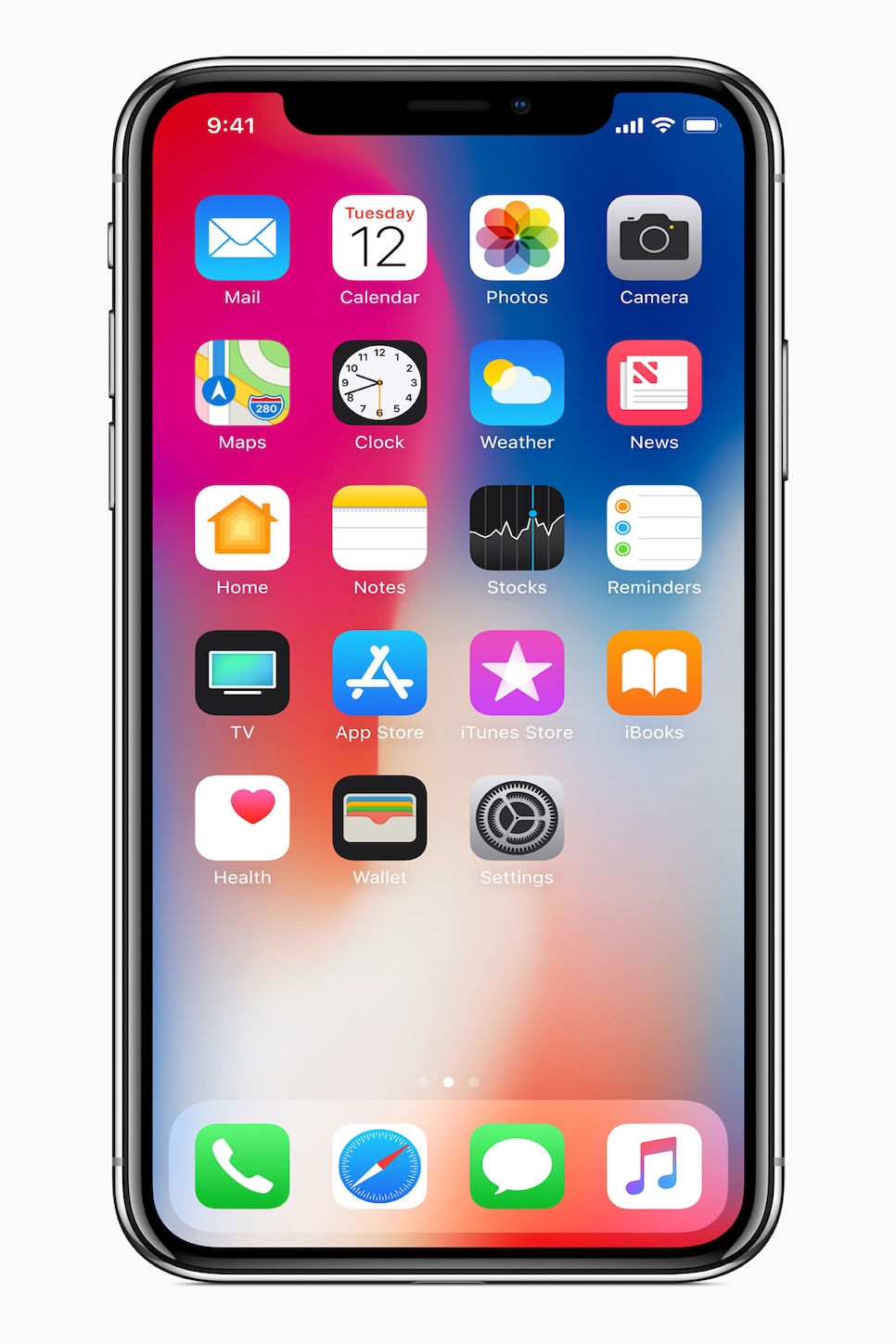 • It recognizes your sweet sweet face: The iPhone X's marquee feature is FaceID, which lets you unlock your phone by looking at it, instead of going through the trouble of touching a thing with your thumb. FaceID works by scanning images of your face from differente angles, assembling a composite whole, sending it to 30 different Russian government agencies and then storing it later for advertising purposes. Apple says FaceID can't be fooled by photos, twins or sculptures, which is heartening news from a company whose voice assistant orders me microwaved bacon when I ask if it's raining, and the phone is supposed to recognize you if you're wearing shades, a top hat, Groucho Marx nose glasses, fake eyelashes and MLB-style eye black, though not at the same time. Essentially the iPhone is like 25% to becoming an actual person, except better, because your phone doesn't require you to tell it it's doing a good job all the time. Also, Apple forbids developers from using face data for advertising HAHAHAHAHAHAHAHAHAHAH it feels good to laugh.
• It can magically turn you into a stupid cat: Every single teenager on your kid's bus possesses more computer power in his pocket than was required to send Americans to the moon, and the iPhone X uses this historic achievement to instantly turn your mug into an animal, banana or talking slab of poop, if you're flirting.
• It got rid of a thing: The iPhone X does away with the home button and relies instead on gestures. You'll get used to it, after instinctively putting your thumb in the wrong place 25,000 times a day for the next six months.
• It's the most beautiful object in the world: In unprecedented detail, the X's screen brilliantly displays what you look like as a talking sundae of poop. One reviewer wrote, "You'll have a hard time pulling your eyes away from this screen," which is rough news for everyone else on the highway.
• It will stop blinding you, probably: New True Tone technology detects the lighting conditions you're in and adjusts the screen brightness accordingly, so you'll enjoy a maximum viewing experience whether you're on the couch, at work or sobbing in your car.
• It wirelessly charges, if it's near a wire: The iPhone X can be charged wirelessly, by setting it on a pad that is connected to a wire.
• There's still no headphone jack: So you either have to buy Apple's wireless earbuds, or stick a dongle in there. (ugh, YES MOM I KNOW, that's what they're CALLED, we've been through this)
• There's a little notch thing at the top of the screen where the camera goes: This seems to be a logical development for a device that takes pictures from its front, but one heartbroken reviewer claimed to feel a "break in immersion when watching YouTube videos and movies on Netflix," and I think we can all agree that not being able to enjoy Lego-building clips immersively on devices that live in our pants qualifies as a problem worth bringing up.
• You can bring it in the bathtub: The X is water-resistant enough to stay underwater for a half-hour, so you'll never again have to save all your awesome SCUBA tweets until you get back on the boat.
• It will survive a drop on concrete: Ha! Just kidding, it'll shatter into a billion little pieces.