The most compact, most rugged speakers at CES
LAS VEGAS -- There are a LOT of wireless speakers at the Consumer Electronics Show. Most of them, however, are built for a desktop. They're delicate. Golfers, however, are rough. We're constantly juggling golf balls, tees, scorecards, etc., all with dirty hands and, at times, under nasty weather conditions. So if you're interested in listening to music on the course, as many people are, consider Scosche's BoomBottle Mini speakers ($60).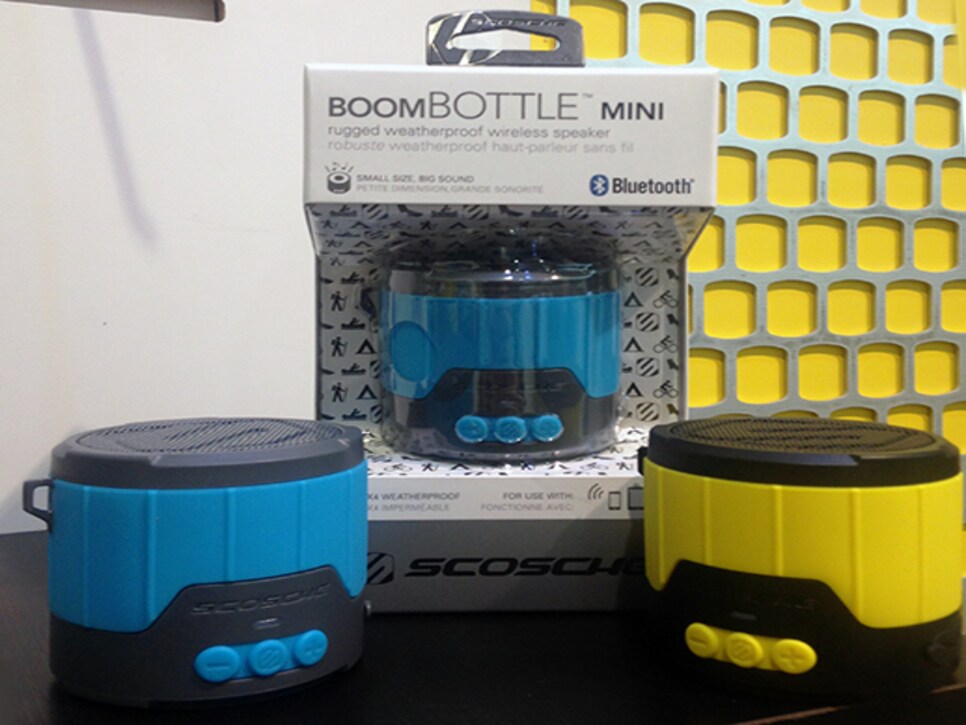 These small speakers (4.8 x 7.9 x 2.1 inches) weigh just four ounces and fit nicely in cup holders and in most pockets of any golf bag, and they also have handles that let you hang them from anywhere. Most importantly, they play music for up to five hours and they're weatherproof, splash proof and shock proof. Because realistically, golfers should never have to treat their equipment with grace and care.