The Loop
The Milwaukee Brewers re-enacted "The Sandlot" and it's glorious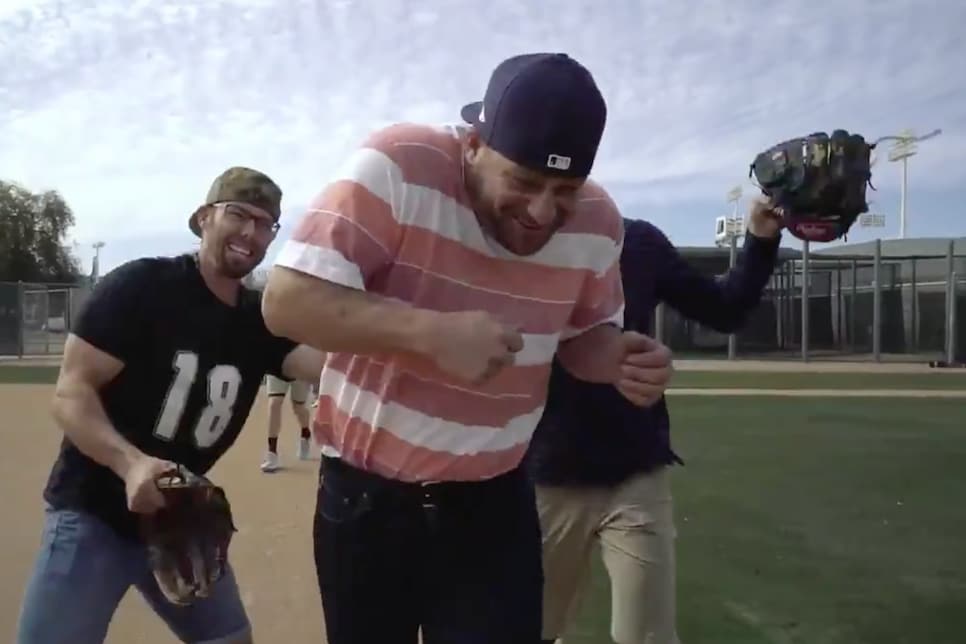 The Milwaukee Brewers are predicted to finish second in the NL Central this season. But thanks to this viral gem, the Brew Crew just hung a pennant in the hearts of baseball fans across the globe.
"The Sandlot" celebrates its 25th anniversary this spring, and in honor of the coming-of-age film, the Brewers recreated the famous scene where Hamilton "Ham" Porter jacks one over the fence, much to the dismay of his teammates.
In case you needed a reminder of the original for comparison:
Save for Stephen Vogt batting from the wrong side of the plate (an issue that plagued Ray Liotta's Joe Jackson in "Field of Dreams"), or that said characters are grown-ass men, it's pretty damn impressive. For the record, "Rookie of the Year" is also celebrating its 25th anniversary this summer, although we don't recommend any players breaking their arm in pursuit of a 99-mph heater.