News
The messy legal tilt between Titleist and Costco isn't likely to go to trial in 2017. Or in 2018, either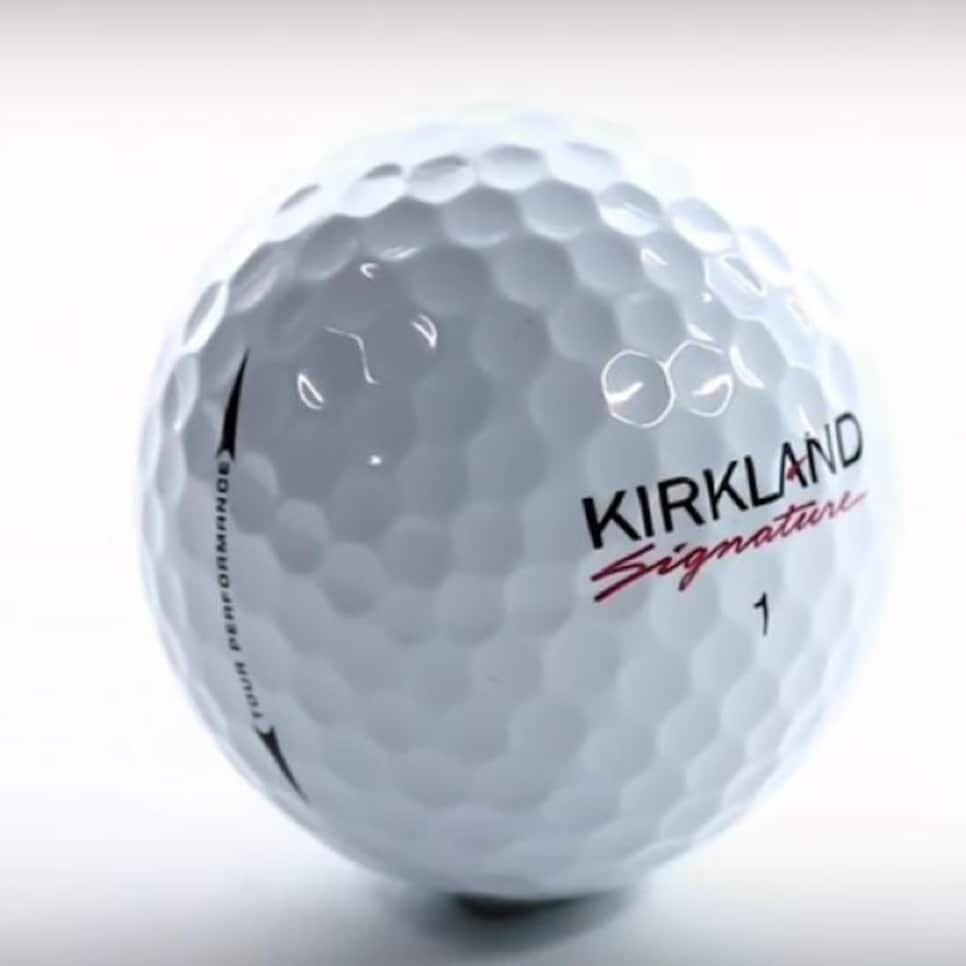 Remember that legal beef between Costco and Titleist over the cult-favorite Kirkland Signature ball? It might not end until March 2019.
While Costco's Kirkland Signature ball had limited availability on two separate occasions in late 2016 and early 2017, and hasn't really been seen since the spring, the two companies continue to battle in U.S. District Court in Seattle over patent-infringement questions. In March, Costco sought a declaratory judgment asking that it be cleared of any patent violations, a request it said arose from accusations that were part of a letter Titleist sent to Costco earlier in the year. While Costco denies the violations, lawyers for Titleist's parent company, Acushnet, ultimately filed a countersuit in August accusing the Kirkland Signature ball of violating 10 Acushnet-held patents.
Now a pre-trial status report reveals the case is tentatively scheduled to go to trial in February or March of 2019. Of course, a lot remains to be decided before the case even gets that far. One of the major issues: Which case is actually going to be heard.
Attorneys for Costco argue that since it filed first, its case should take precedence (and Acushnet's case should be dismissed). Acushnet lawyers say the Costco case should be dismissed on a technicality. In Costco's original filing, it named Acushnet's parent company Acushnet Holdings Corp., but had to later amend that filing to Acushnet Company, the entity that actually is named on the patents in question. Acushnet argues, "There is no plausible basis on which Costco can allege that its decision to name Acushnet Holdings instead of Acushnet Company was an inadvertent mistake."
It appears U.S. District Judge Richard A. Jones will now have to make a decision on whether Costco's case will move forward, if the two cases become one or if Acushnet's countersuit will be the only case.
According to the two parties' proposed case schedule, the first pre-trial hearing over the key elements in the case is slated to begin next April. The two parties are expected to have completed private mediation by December 2018.
Coincidentally, if Titleist's typical product schedule holds, the next version of the Pro V1 and Pro V1x, the balls whose patents Titleist is claiming that Costco's Kirkland Signature ball violates, will debut in the marketplace about the same time this trial is scheduled to take place, two years after Costco's original complaint was filed.