The Loop
The man who took the call that DQ'd Craig Stadler, empowering viewers to phone in rules violations for next 30 years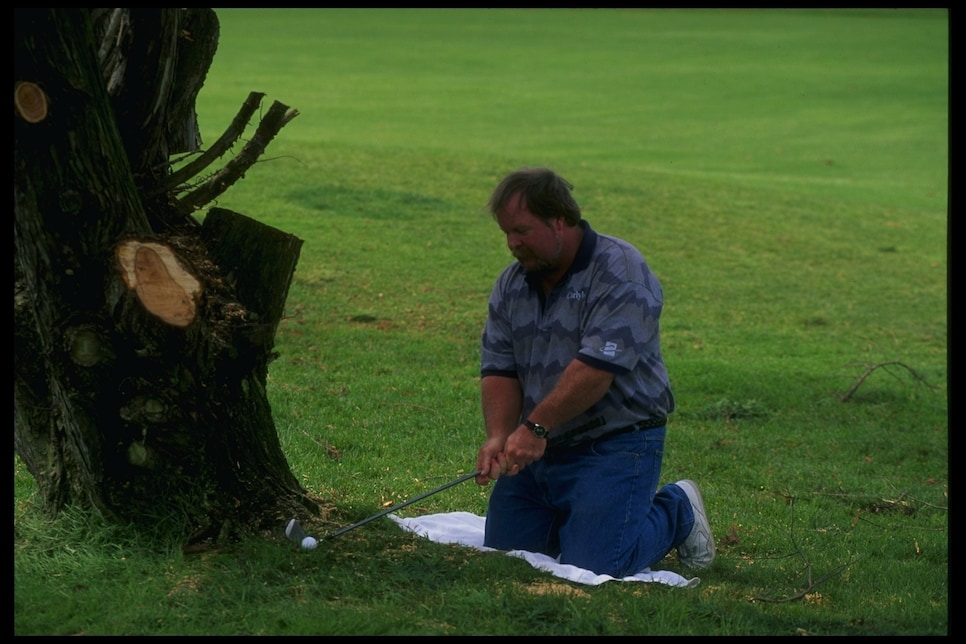 On Monday, we spoke to the man who set in motion what likely was the first case of viewer turned rules snitch, on Feb. 7, 1987. His error? He answered the phone. Twice.
"I'm working the media center," Rick Schloss, widely acknowledged as the best sports PR guru in San Diego, said. Schloss was the long-time PR director for what now is the Farmers Insurance Open at Torrey Pines. "I got a call from a guy on that Sunday that said a player broke a rule. I thought, 'OK, whatever.' You get crazy people calling all the time about certain things."
When the NBC telecast of the final round of the Shearson Lehman Brothers Andy Williams Open began on that Sunday, it showed Craig Stadler, on a muddy lie beneath low-hanging branches of a Torrey pine adjacent to the 14th fairway in Saturday's third round, kneeling on a towel to hit a shot, prompting the viewer's phone call.
"Then I got another call from some fan, who wanted to get in touch with [broadcasters] Vin Scully and Lee Trevino because somebody broke a rule," Schloss said.
So Schloss innocently passed on the information to a PGA Tour media official, who relayed it tour rules officials. Upon completing the final round and ostensibly finishing second, Stadler was informed that he had violated rule 13-3, illegally building a stance by using the towel to keep from muddying his trousers. The two-stroke penalty meant he had signed an incorrect scorecard on Saturday and he was disqualified.
"I got the first [viewer] call, I believe," Schloss said.
Stadler might have been the only victim of a penalty identified by a television viewer to get the last laugh. Eight years later, in 1995, the Torrey pine died.
Schloss, his publicity chops taking over, noted that Stadler would be in Los Angeles for the PGA Championship at Riviera Country Club that year.
"I said to Tom Wilson [the tournament director of what by then was the Buick Invitational of California], 'let's invite Craig. Maybe he'll come back and cut the tree down,'" Schloss said. "Stadler said, 'yeah, I'll come down.'
"We meet in front of Torrey Pines and have 15 to 20 golf carts to take us out to the 14th fairway. The Torrey Pines grounds crew people had gotten the tree ready to go. Stadler whipped out a Stihl chainsaw and cut the tree down.
"It made the Play of the Day on CNN and was on the front page of USA Today."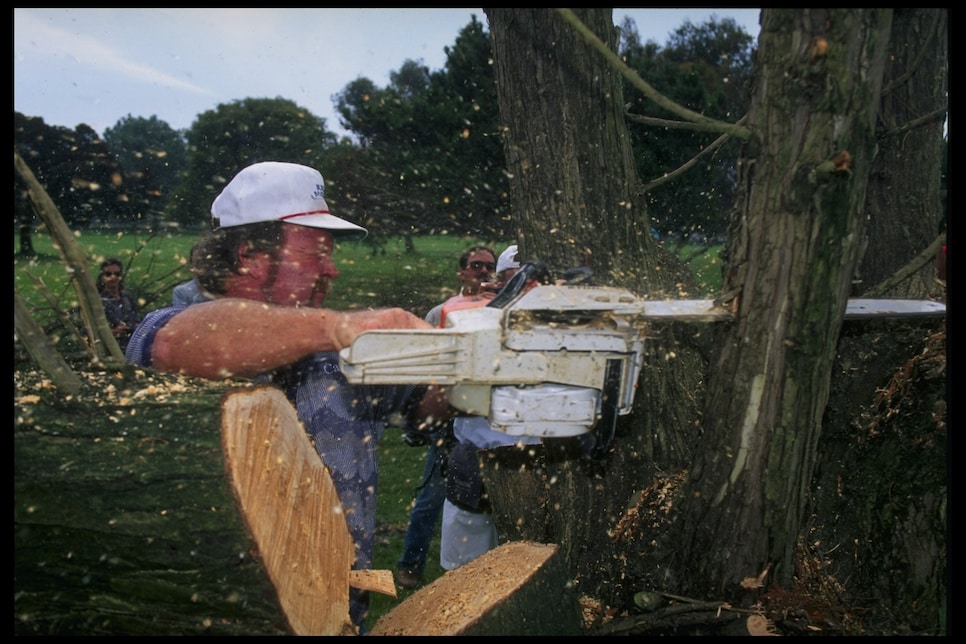 Schloss, meanwhile, suggested that Stadler also cut the tree trunk in thin slices. He did so, producing maybe two dozen of them, Schloss recalled. Stadler signed them and they were sold for charity.
It was a happy ending to the first of several similar sordid episodes in professional golf history, the last of which, thankfully, will have been Lexi Thompson at the ANA Inspiration earlier this year.