The Loop
The man who figured out the best way to attend Champions Tour Q school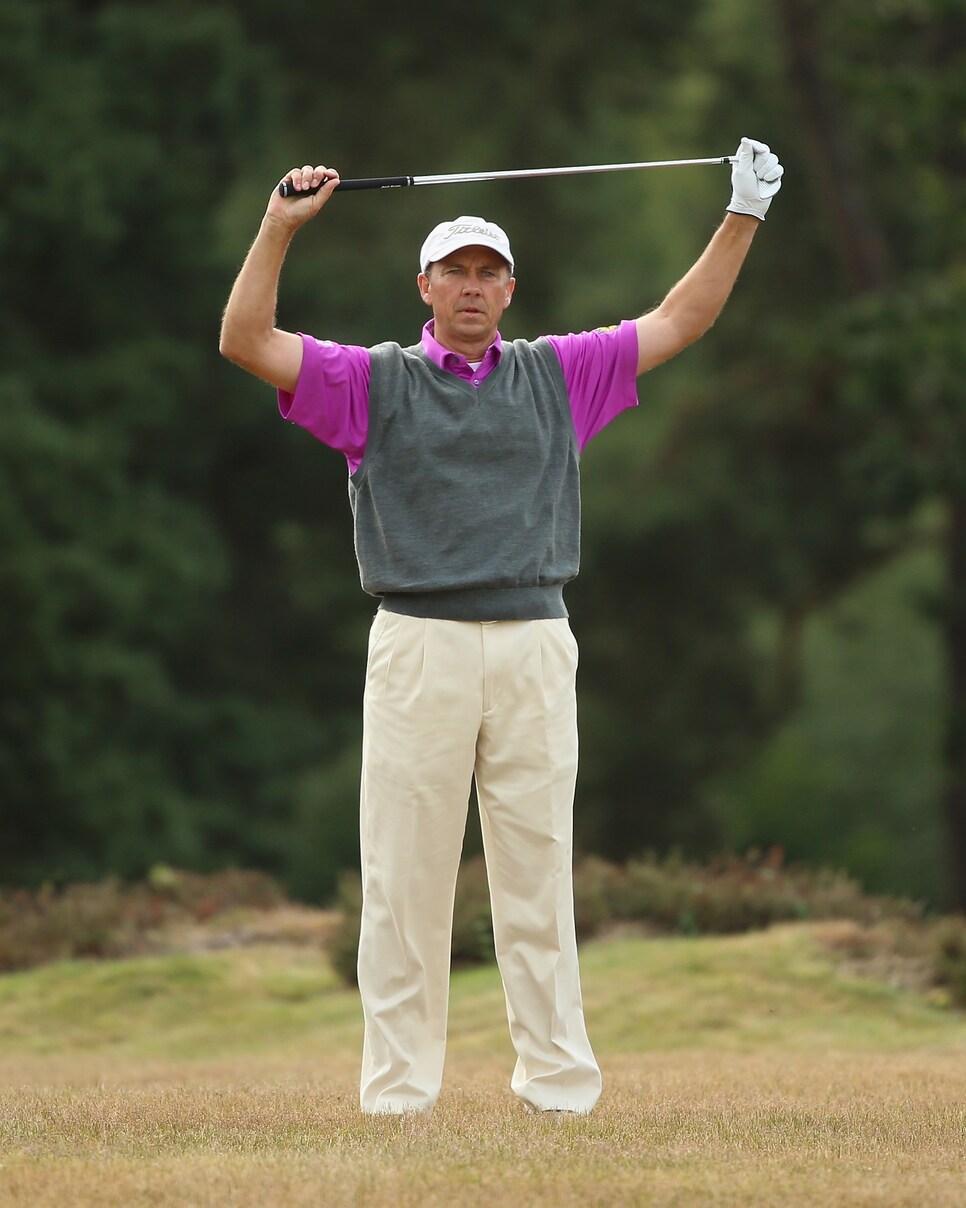 Even though he didn't have to play, Jerry Smith went back to Champions Tour Qualifying School at the TPC Scottsdale last week. He didn't do it out of guilt. This was Jerry Smith being Jerry Smith.
For once in his career, the 51-year-old has some job security. Smith finished third in last year's Q school, won July's Encompass Championship and played his way into the season-ending Charles Schwab Cup Championship. With it, he has a full two-year exemption.
As he reflected on his improbable journey, Smith dropped the names of fellow warhorses like Brandt Jobe, Fran Quinn, Rick Gibson and Jim Rutledge, along with some Asian Tour players he met while playing that circuit and friends from the European Senior Tour whom he competed against in 2014-'15.
"Some of them wonder why you're down there, not having to be at the school," Smith said from his home in the Scottsdale-area. "I'm being looked at as somebody who can do this. If it were me, it would be one of the motivations I'd have for myself."
Smith is definitely a motivational figure. While in his late 40s, he approached Bill Grove, the retired director of golf at TPC Scottsdale. Smith grew up in the golf business and was looking for a job in outside operations. His father was a superintendent and his brother a head pro in Iowa. Smith just wanted to stay busy and close to the game, even if it meant working the bag room for tips.
"It was humbling in a lot of ways," he told me. "I had [tour players that live in the area] giving me a second look."
Smith finished T-18 in the 2013 school at TPC Scottsdale and Monday qualified for three Champions Tour events in 2014. Backing himself up by getting full status in Europe, Smith made a living 5,000 miles from his wife and two teenage daughters.
Through 10 tournaments in 2015 on the Champions Tour, Smith was looking at another Q school. But in his 11th event, the Encompass at North Shore Country Club outside Chicago, he holed a bunker shot for eagle on the 16th hole of the final round on his way to a three-stroke victory over David Frost. Smith's only other professional tour victory had come in the 1998 Guam Open. "There's room for everybody out here," said Frost, giving perspective to the journeyman's finest hour.
Clinching a spot for the top 30 in the Schwab Cup at Desert Mountain in November capped it off. Playing 20 minutes from his home, Smith was paired in the opening round with one of the Champions Tour's stars, Kenny Perry, who made a light-hearted comment about Smith not having to clean clubs that winter.
"I know players knew I was down there and what I went through," said Smith, who shot 63 in the second round that week in front of 40 family members and friends. "It made me realize what I had accomplished this year."
Instead of hanging around Scottsdale to the finish last week to watch Jobe take medalist honors at Q school, Smith took his family on a vacation to California before traveling to Mauritius for the season-ending MCB Tour Championship on the European Senior Tour. He is already booked for the winner's only Mitsubishi Electric Championship at Hualalai in January.
"I'm just thankful I'm not there [for the ending]," he said with a shudder of recognition. "You just don't want to go through one of those if you don't have to."