The Loop
The man in red and black doesn't look the same
It used to be said, not necessarily in jest, that Tiger Woods is three back and they'll never catch him. There was an air of inevitably, that if the lead turned up on his radar, he'd own it by the end of the day.
The air isn't so rarefied these days.
Tiger began Sunday, buoyed by a brilliant Saturday, with only two players and three strokes between him and the lead at the WGC-Cadillac Championship, but again produced the stuff, not of legends, but of mortals, those with bad backs.
"We're so spoiled by Tiger and the past and what he can do on the last day and the fact that he's tough to beat here at Doral especially," NBC's Johnny Miller said early in the telecast, "but he used to dominate the final round scoring average category on tour, leading it seven times. But he was 95th last year. He's great for golf and we need him, but he needs better last rounds."
The Tiger that once was seemingly infallible and always imposing no longer is either. He shot 78, a number obviously inflated by the back issues that re-surfaced a week after he withdrew from the final round of the Honda Classic. The winner, meanwhile, was Patrick Reed, a 23-year-old who had the 54-hole lead and the temerity to don Woods' Sunday best, albeit in a couple sizes larger.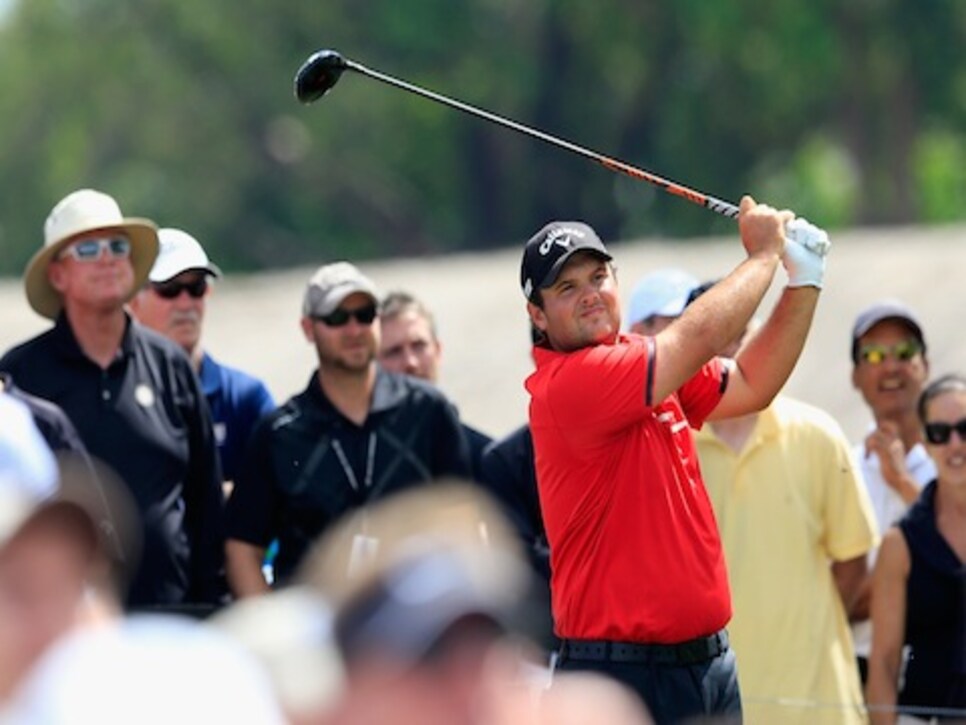 "A few years ago, nobody else would dare wear a red shirt on Sunday," Steve Flesch wrote on Twitter. "Now, nobody cares. It's a fearless new breed of player emerging on Tour."
Reed went bold in other ways, too, winning on one of Tiger's personal playgrounds, Doral, and doing so a day after declaring himself a top five player in the world.
"I firmly believe, as well as my swing coach and my whole team that's behind me, I'm a top five player in the world," he said in an interview with NBC on Saturday evening. "I just got out there on tour and it takes awhile to get your spot all the way up there. But I have that confidence that I'm a top five player in the world. I feel like if I do what I'm supposed to do and play how I'm supposed to, if I'm playing the best I can that week I can't be beat."
It was Tiger-like -- in confidence, attire and result -- but it was not Tiger, who failed to birdie a hole in the final round of a PGA Tour event for the first time in his professional career.
The road to Augusta usually is paved with victories for Woods (Torrey Pines, Doral and Bay Hill), but with a month to go, there are only roadblocks -- back and Sunday issues, and a question mark in place of an exclamation point.
The man in red and black just doesn't look the same.