News
The LPGA gets a pre-Olympics taste of Brazil
Is Brazil ready to host the first Olympic golf tournament in 112 years come 2016? There are still some kinks to work out, but according to the LPGA Tour players who just spent the holiday weekend competing in the unofficial HSBC LPGA Brasil Cup at Itanhanga Golf Club, one of Rio de Janeiro's premier courses, the golf world has every reason to be hopeful.
"The Brazilian people are very, very nice and very welcoming, so in that respect, it's a perfect fit for the Olympics," says Angela Stanford, who finished eighth in the tournament that ended Sunday, five strokes behind winner Meaghan Francella. "The people really wanted us there and enjoyed hosting the tournament. Golf-wise, I think they have an awesome opportunity now as a country. Golf isn't very popular there and there aren't very many golf courses, but now with all the attention, they have six years to really grow the game. I'm very proud of the LPGA for being one of the first to help them do that."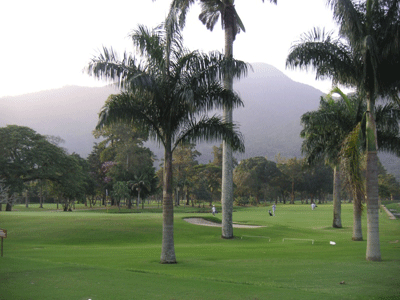 Indeed, there aren't many full-length golf courses in the Rio area -- only two, to be exact. Both, Itanhanga Golf Club (which hosted the LPGA exhibition tournament for the second time this year, and has also welcomed the European Tour in the past) and Gaeva Golf and Country Club, fancy themselves worthy host sites for Olympic golf, but most outsiders believe there will be a scramble among private contractors to build a new venue. Still, budgets are tight and odds are the Brazilian Golf Confederation will be charged with making one or more of the existing courses work.
"I loved the layout of the Itanhanga course," Stanford says, "it was very challenging. You had to hit different shots everywhere. I hit almost every club in my bag, and there was really only one par 5 that you could get to. It appeared wide open, but it really wasn't. It's a different type of grass, though. The greens were tough, because there's just so much grass on them. But in that area of the world, that's just how the grass is, so the conditioning isn't what we're used to." The IOC has not yet announced what format will be used for the 2016 Olympic golf competition, nor whether the men and women will play separate venues. "I would hope the men and the women would play the same course," says Stanford. "The only thing I wonder [about Itanhanga GC] is if it would be long enough for the men. It seemed like we played from as far back as we could [at 6,600 yards], so I think that would be a challenge with the men. For the women, it would be fine."