The Loop
The Lifestyle Looper: What you can -- and can't -- pick up for cheap
Admit it, we could all use a little style guidance on and off the course. And so we introduce The Lifestyle Looper, a friendly voice that can help you navigate some of life's trickier situations.
H&M, the Swedish fast-fashion retailer, recently opened a new flagship store on Madison Ave. in midtown Manhattan, just a few blocks up the street from my office. I'd bought a bunch of basic golf gear from them in the past -- mostly some slim fit chinos and solid cotton polos -- so I popped in recently to see if I could pick up a few new basics for a bargain.
The place looked just like other H&Ms I'd been in, and the product mix didn't offer much I hadn't already checked out online. What did hit me though about it -- and other "haute-look-for-less" style stores like it (Zara, Topshop, COS, etc.) is that they do some things really well, and then some things really poorly, and there isn't much in-between. The trick for customers, then, shopping in such places is to navigate these extremes wisely and figure out what you can and can't score on the cheap.
Pick up Some Trendier Pieces
The whole merchandising philosophy behind these fast-retail spots is that they can get runway looks to market faster and for a fraction of the price than designer labels. Chances are the trend will blow out before your shirt does and a $20 donation to goodwill is a lot easier to stomach than a $2,000 one.
Refresh your T-Shirt Game
You'd be hard pressed to show me a T worth buying that costs more than $35. Pick up cheap cotton t-shirts in some stripes and solids and toss 'em out when the pits start to feel funky. Rinse and repeat.
Game Improvement Seasonal Starters
Trust me, I get it, it's hard to spend money on expensive, seasonal dress clothes when faced with the proposition of only wearing them a few months out of the year. Start slow, pick up some linen trousers for less than your dry-cleaning bill and wear them on a scorcher of a casual Friday. Be careful ... you'll find it harder to go back to your worsted work-wear than you think.
If they look like plastic it's probably because that's what they're made of. No one's asking you to spring for John Lobbs but $18 oxfords aren't the way to go either.
If you feel like having your sensitives disintegrate between your legs on a hot humid day on the course, go right-a-head and look for bargain briefs. However, if that sounds as uncomfortable hearing it as it did typing it, stick with the standard bearers -- Hanes, Jockey, etc.
Jewelry, Don't Even Think About It.
Just because your girlfriend can pluck out some diamonds from the rough doesn't mean you can, too. Picking out some plastic costume jewelry is not a gift, that's her hobby. As for you, it's wise to stick to the pricier bits here and there's no way around that one, sorry.
Follow the dos, pick your spots and figure out how to add the right well-priced pieces into your game this year.
Here are six steals from H&M we're still feelin' for the rest of the summer season. All styles available at hm.com.
Black Slim Stripe Pocket T, $12.95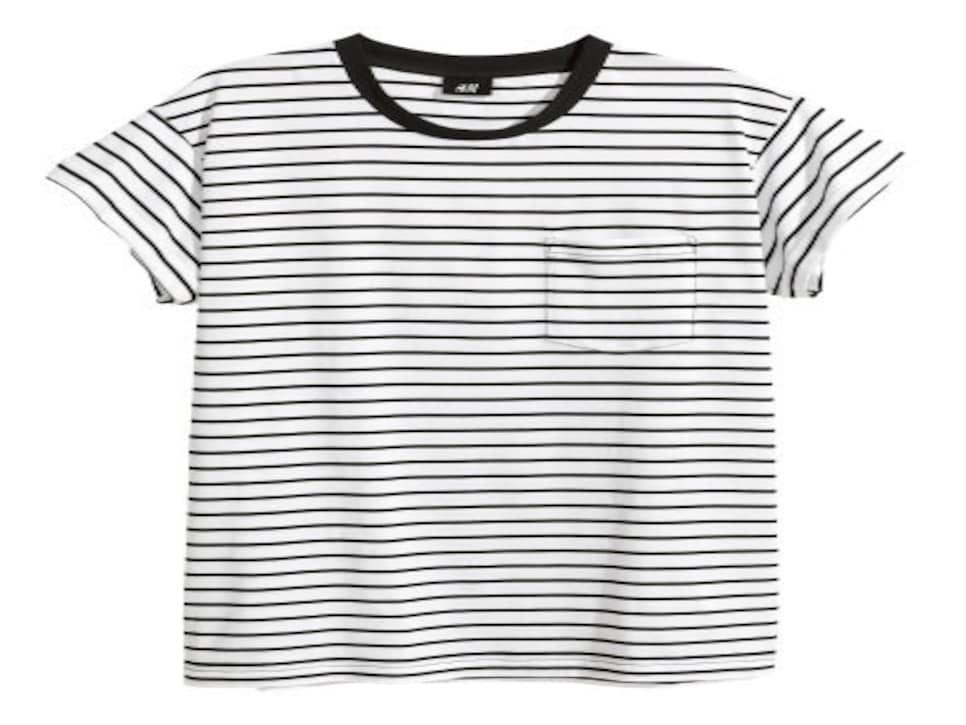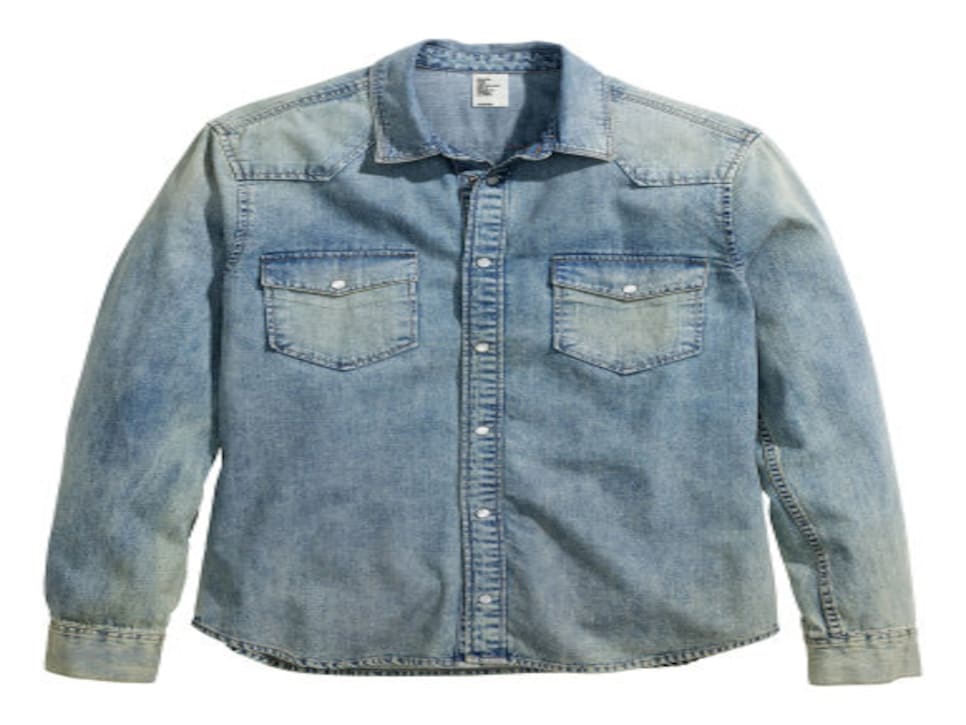 Stone Linen Trousers $29.95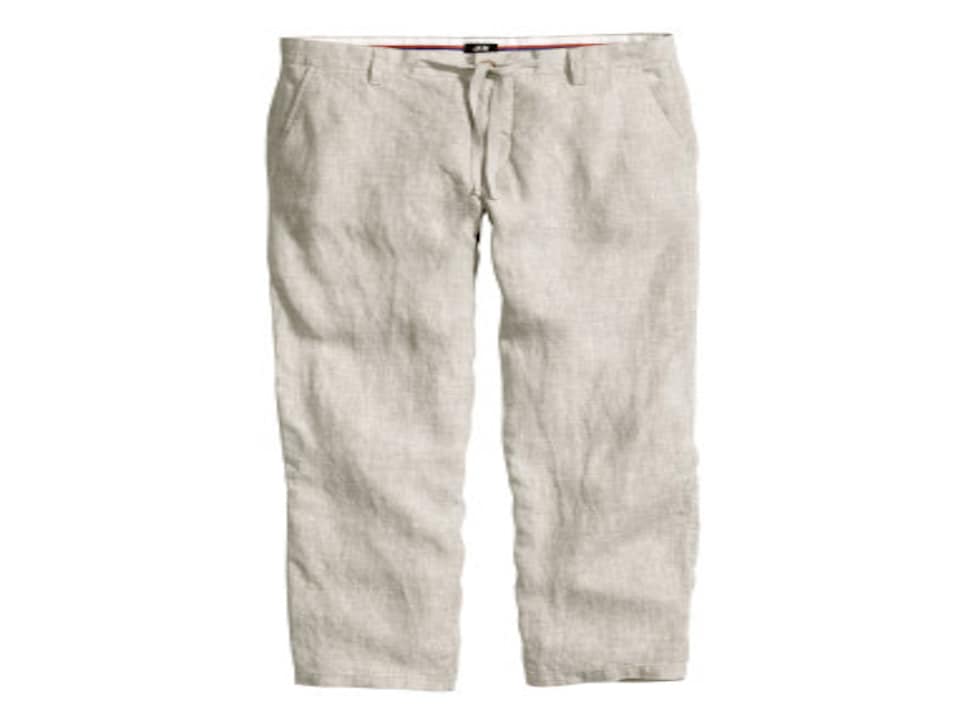 Orange Sailor Stripe T, $5.95__