The Loop
The legend of Andrew (Beef) Johnston just keeps growing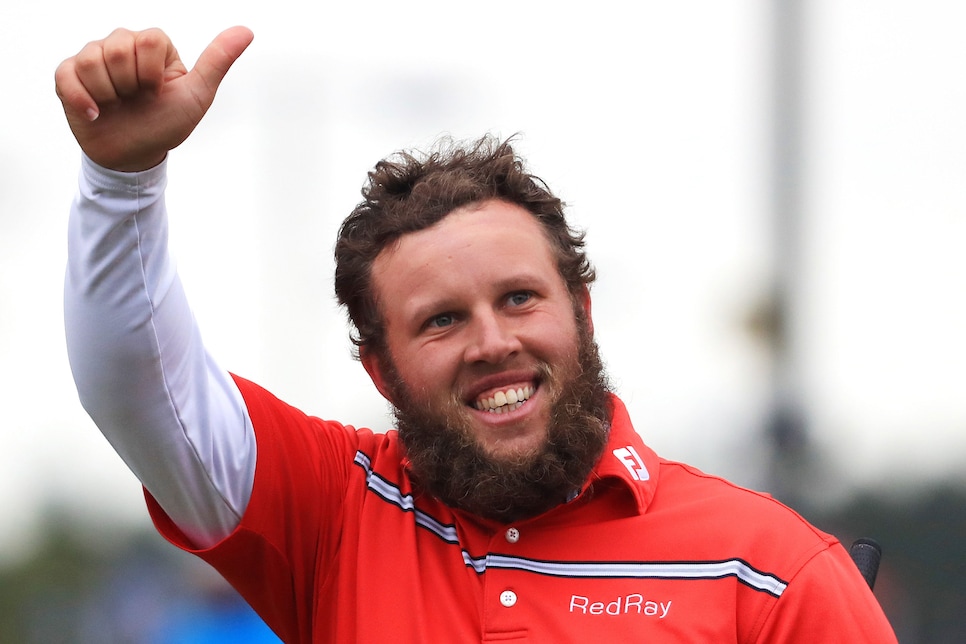 TROON, Scotland -- After shooting his third straight sub-par round at the Open Championship -- a one-under 70 on Saturday to stay within shouting distance of the leaders at the 145th Open Championship -- Andrew Johnston was asked why he seems to have become the sentimental favorite of the crowds at Royal Troon.
"I have no idea," said the bushy-bearded folk hero, who'll play in the penultimate group on Sunday as he sits in fourth place, seven strokes back of Henrik Stenson. "I guess I'm just really down to earth, and at the end of the day, I'm just a normal guy who happens to play golf. I'm no different to anyone else."
The 27-year-old Englishman who prefers to be called Beef ("only my mom and girlfriend call me Andrew") continued to win over fans by not taking himself too seriously -- even as he contends in the biggest tournament of his suddenly blossoming career.
And he's embracing it all. As he began his round Saturday, a group of fans unexpectedly shouted "Caesar Salad" after each shot. It was a reference to Johnston telling Sky Sports Friday that he'd go with that for dinner (he had a pizza instead). Still, every time he heard it, Beef couldn't help but crack up. "It was funny!" he said after.
Yet the big guy has a sentimental side, too. When Johnston chipped in for birdie on the par-4 13th hole, one of three birdies he made on the day, he glanced at his mother in the crowd. "I walked over and I could see my mom crying. And that got me going a bit," he said. "I was like, 'Oh my God. Don't look at my mom. Please go over there.' "
What makes him arguably most endearing, however, is how Johnston embraces his own quirkiness. He knows the beard is out of control, having grown it since last October. "I desperately need a haircut and a beard shape-up after this week," he said. "I just haven't had time."
Mind you, maybe, it's the source of some newfound game. You wouldn't ask Sampson to cut his hair, right? How can you ask Beef?
And then there's the subject of his weight. Asked the potentially delicate question of how much Johnston tips in at, the shapely golfer offered the most unexpected reply: "I have no idea. You want to pick me up?"
No one took him up on the offer, perhaps because everyone couldn't stop laughing.
Maybe there is a serious side to Johnston, and it might even come out on Sunday should his fairytale performance continue for 18 more holes. Regardless of his final showing, the golf world has a new folk hero to root for.