The Loop
The legend grows: Lydia Ko scores a K.O. at Evian Championship
Only a straight edge is likely necessary to chart Lydia Ko's future. She is just 18, yet already is on a linear path to the World Golf Hall of Fame.
Her victory in the Evian Championship on Sunday was the ninth of her LPGA career and her first major championship, using the term advisedly. Majors, after all, unfold on live television, unlike the Evian. But we digress.
Ko, at any rate, is a major force in women's golf, will be for years, and in the final round of the Evian lived up to the letters of her last name, an abbreviation for knock out.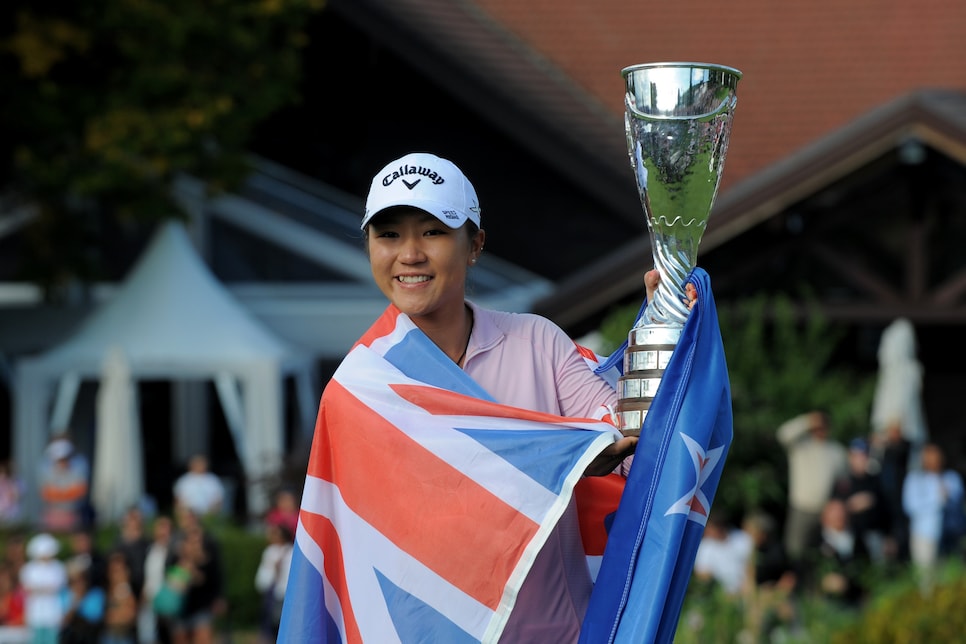 She had eight birdies in a bogey-free round of 63, the lowest score of the week, to win by six, her fourth victory of the year, equaling the number won by Inbee Park.
A finer point is that she was three back of Thompson with 11 to play, was tied with her with seven to play, and won by a landslide when the pressure was the greatest.
Talent and grit are a formidable combination that make it difficult to foresee a detour from her linear path, so long as she resists the urge to find more distance. Entering Evian, Lo ranked 65th in driving distance, 251 yards, spotting Thompson nearly 18 yards.
"Lydia hits it long enough to score, and she also plays to her strength," Annika Sorenstam told the San Francisco Chronicle in April. "A lot of people who hit the ball a long way just hit it — there might not be so much strategy. But she uses strategy. She puts herself in position on the par-5s, and I think she manages her game very well. That's really the key. And she has some good touch around the greens. We're going to see her for a while, and more records are certainly in her future."
Par 5s are supposed to be the dominion of the game's bombers. Ko played them in nine-under par at the Evian Resort Golf Club in Evian-les-Bains, France. Thompson, who ranks fourth in driving distance, played them in five-under.
Even playing longer irons into greens, Ko leads the LPGA in greens in regulation, and on Sunday, she missed only one of 18. Over four rounds, she hit 86 percent of the greens in regulation.
Ko, with this victory, erased for her what had been a nagging question. "Everyone won't be asking me when I'll win my first major," she said afterwards.
Her fellow New Zealander, Frank Nobilo, summed it up neatly on Twitter:
"@LydiaKo continues the trend of being the youngest and the best at virtually every age. Beyond extraordinary," he wrote.