News
The latest teen prodigy in golf, Lucy Li, remains a prodigy now that she's become comfortably a teen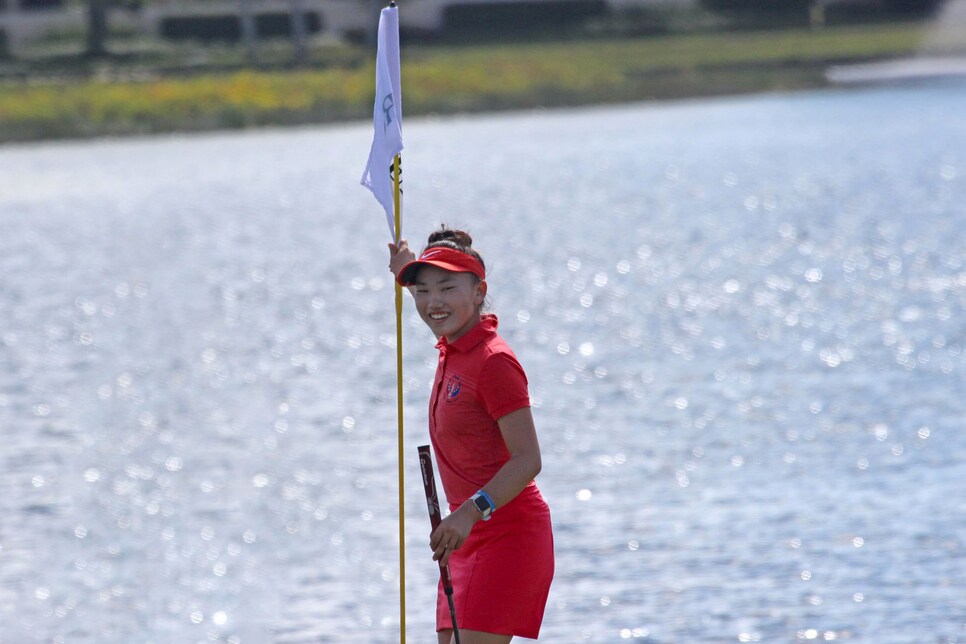 In golf, the prodigy label can be a weighty one to carry. After becoming the youngest ever U.S. Women's Open qualifier as a 11-year-old in 2014, Lucy Li purposely kept a relatively low profile, competing in a handful of USGA and junior events while trying to live the life of a normal middle schooler.
Yet Li's golf prowess continues to impress after the now 15-year-old from Redwood Shores, Calif., claimed victory last week in the AJGA's oldest and arguably most prestigious event, the Rolex Tournament of Champions. It marked her second straight victory in an AJGA invitational in as many starts (joining the Ping Invitational title she won in October) and the third in 2017. Garrett Barber won the boys title
Li won by five strokes over over Aneka Seumanutafa at PGA National Resort in Palm Beach Gardens, Fla., an accomplishment made all the more impressive given how it came about. The high school sophomore took control in the second round at PGA National Resort in Palm Beach Gardens, Fla., shooting a 10-under 62 on the Champion Course, the same layout used at the PGA Tour's Honda Classic. On course's infamous "Bear Trap" holes, Nos. 15-17, she made two birdies and a par.
"It means a lot to me," Li said. "On this golf course and against this field, it really means a lot."
Prior to this year, Li already had a host of record accomplishments, having been the youngest to make qualify for the U.S. Women's Amateur (at age 10) in 2013, and the youngest to reach match play at the U.S. Women's Amateur Public Links (also at 10 in 2013). She continued to show her talent when she won the Junior PGA Championship in 2016, then made the cut at the LPGA's ANA Inspiration earlier this year (after playing the opening two rounds with Michelle Wie). This summer she also reached the quarterfinals of the U.S. Women's Amateur.
The question now is whether she might compete in any regular LPGA events in the foreseeable future. Li has purposely held off on playing in any tournaments, trying to fend off the expectations that come with competing at such a young age in these premier tournaments. Save for the U.S. Women's Amateur she has yet to even play in any elite national amateur events either. But the need for Li to test her game might cause her to change her mind in 2018.