The Loop
The latest sinkhole golf course nightmare: Two workers fall 14 feet at Georgia Tech golf facility
Another sinkhole on a golf course? Another sinkhole. These terrifying monstrosities have struck at a golf facility again -- this time near the campus of Georgia Tech.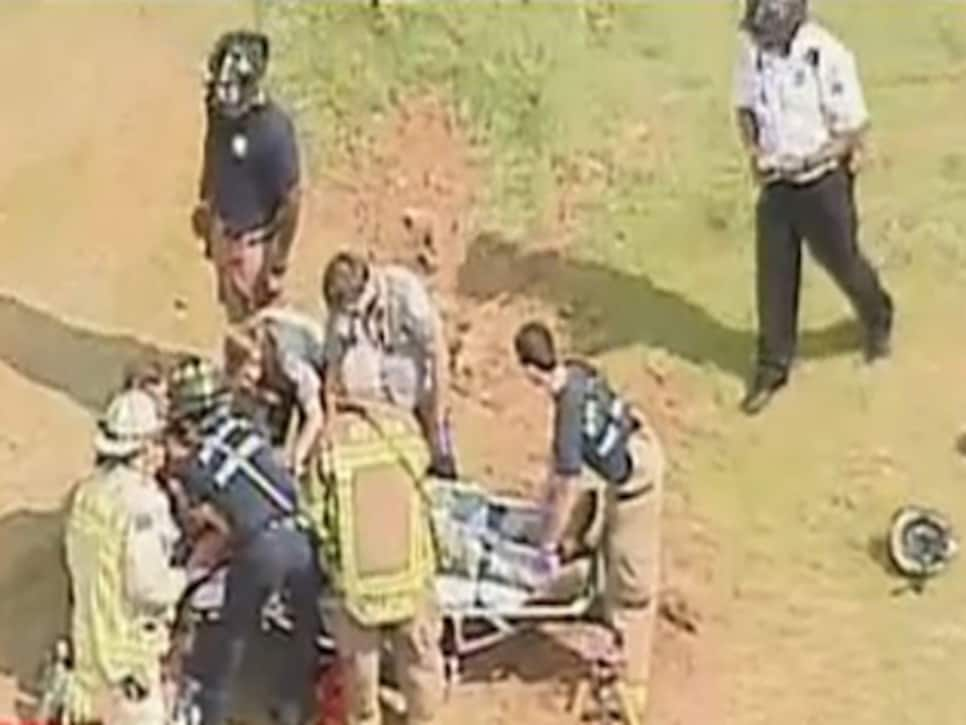 Just a couple weeks after a giant sinkhole popped up at Top of the World Golf Course in Bramson, Mo., two workers at the practice facility at Georgia Tech's range fell 14 feet when a sinkhole opened Thursday evening. They were both knocked unconscious but were rescued successfully by firefighters going down into the sinkhole, the Atlanta Journal-Constitution reports.
It's worse enough we have to worry about hitting our golf ball straight. Now that these sinkholes are becoming more and more common on a golf course, we have to worry about these sinkholes, too? C'mon Mother Nature. This isn't funny anymore.
Photo courtesy: WXIA-TV. h/t PGA.com.