Equipment
The Importance Of Ball Fitting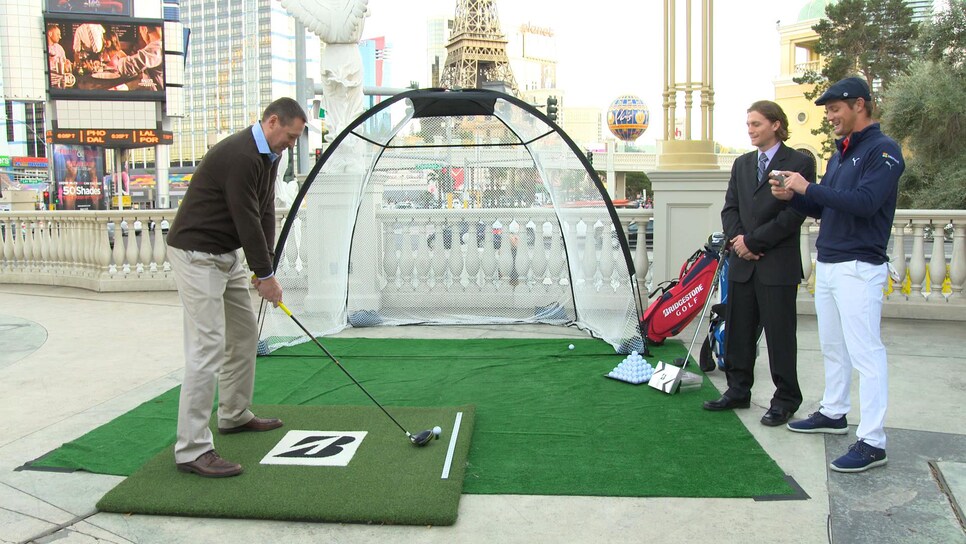 It only took a few minutes, but Gary Harvey says the ramifications have lasted a long time. After going through Bridgestone's ball fitting program—twice over four years, mind you—his handicap dropped from 18 to 13. The fittings both homed in on the same Bridgestone ball model that was optimal for his game. While some of his clubs have since changed, "my golf ball has remained the same," says the Fayetteville, Ark. resident, who is adamant that the ball is why his distance and consistency have improved.
Harvey experienced the fitting sessions in person at a course, but you can now do it from anywhere. Bridgestone's B-FIT smartphone app is the most-convenient form of the brand's three fitting options. It asks a few questions about your game and what you're looking for. Next you videotape two of your driver swings through the app—in the background, it's tracking your clubhead and ball position. Then it cross-references the results with data the company's amassed from 350,000+ live fitting sessions and 2 million swings since 2007, to recommend the one ball model that will optimally help your game.
Why fit with the driver? "Its flat clubface surface accentuates the performance of the ball," says Adam Rehberg, who spearheads Bridgestone's ball fitting initiative. "Hitting a wedge generates so much spin that it loses other performance benefits—which is where other companies' fittings fall short. And many golfers hit behind the ball with an iron. But the driver tells us the whole story."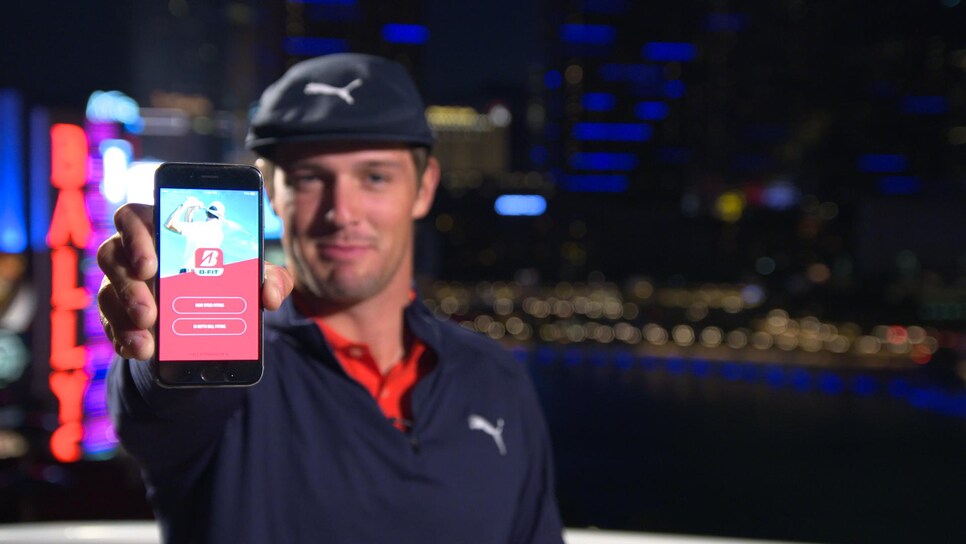 According to Bridgestone, 75 percent of golfers currently play the wrong ball for their game. And just by switching to the right model can add 9.4 yards to a tee shot, on average. Golfers switching over from Titleist's Pro V1 Series balls typically gain 6.9 yards, plus straighter drives.*
The other two ways Bridgestone can fit you for the right ball include going through an online fitting questionnaire on Bridgestone's website, or visiting one of thousands of club pros around America who will provide a personal fitting.
"Every ball we come out with is based on real world data," says Rehberg. "We have a ball for everyone, regardless of your skill level. That's a big differentiator. We love having Tour pros play our ball, but we don't design just for them. We make balls for average golfers. If you're reaching for more distance, we will get you that. If you want more feel and control around the green, we get you into a ball that improves short-game spin."
Finding the right ball is key to improving your game. As Bridgestone staffer Tiger Woods says, it's the most important item in the bag because you use it on every shot, adding that "this ball gives me confidence on all shots."
"We help golfers find their edge," says Elliot Mellow, Bridgestone's golf marketing manager. "We know without a doubt that when we recommend a specific ball through B-FIT, it will work for you and our data proves it will work. Our fitting system will not recommend two or three balls. That only creates confusion. There is no second choice from us. You won't need it, anyway."
*Statistics based on comparison of shots hit by individual golfers hitting Pro V1 or Pro V1x ball without having undergone ball fitting, and the same golfers hitting a ball-fit TOUR B X, TOUR B XS, TOUR B RX, or TOUR B RXS ball. Ball fitting process was used to determine which TOUR B ball was best suited ball for the golfer prior to completing performance comparison. Individual results may vary. Pro V1® and Pro V1x® are registered trademarks of Acushnet Company. ©2018 Bridgestone Golf, Inc.