The Loop
The impact of the length of a driver shaft on your game
As golfers continue to seek distance off the tee, many companies have responded by producing drivers with a stock shaft length of 45½ inches or, in some cases, longer.
But is that always better? Perhaps not.
For some, a shorter driver shaft might lead to more confidence, more control, and with that, finding the center of the clubface more often. During a past Golf Digest Hot List summit, we conducted a test with a multiple-time winner on the PGA Tour who hit tee shots with drivers measuring 44, 46 and 48 inches. The best results in distance and dispersion came with the 44-inch club.
In fact, many tour pros use driver shafts less than 45 inches. Jim Furyk, for example, is one of the most accurate in the game off the tee, and his driver shaft measures 44⅝ inches.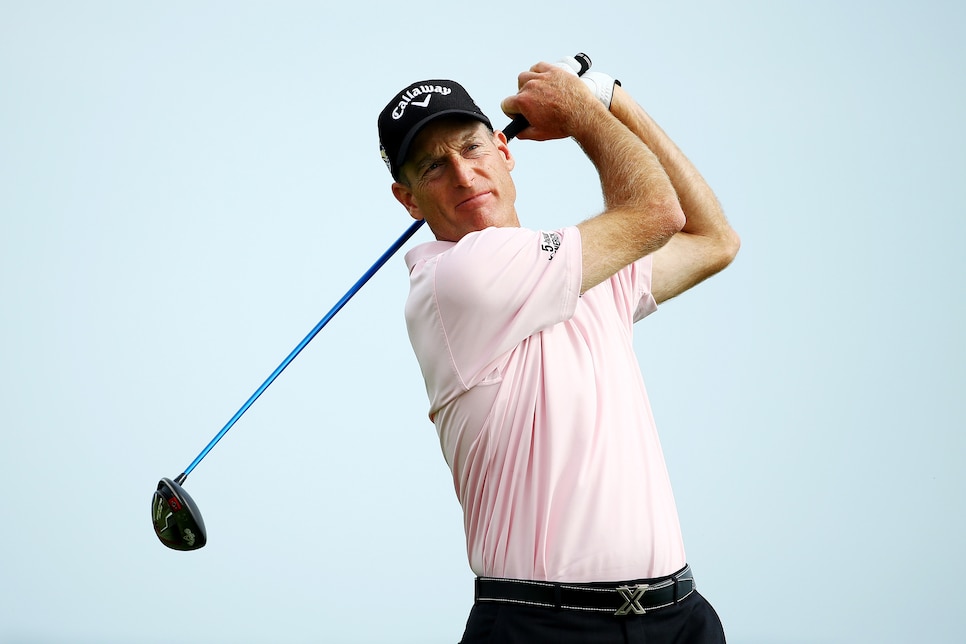 The takeaway: During your next driver fitting, ask to try a shorter shaft. It might be the key to better tee shots.