The Loop
The hushed spirit of Zach Johnson
A major win encapsulates a career. You've tamed the beast, climbed Mount Everest. Anything accomplished henceforth simply adds to the untouchable gentry.
Except when that nobility is nonexistent.
Zach Johnson has a green jacket in his closet, a prize many consider the most celebrated in the game. Yet, survey even the most zealous of golf onlookers, Johnson would not be among the responses of the sport's elite.
His trophy mantle would beg to differ. Johnson has 11 tour victories under his belt, more than the likes of Dustin Johnson, Bubba Watson and Sergio Garcia. He's been a member of four Ryder Cup squads, with three Presidents Cup appearances. Johnson's 11th on the all-time money list.
This season has been especially fruitful for the 39-year-old, entering the Open with three top-six finishes in his past four tournaments, and has placed in the top 10 eight times.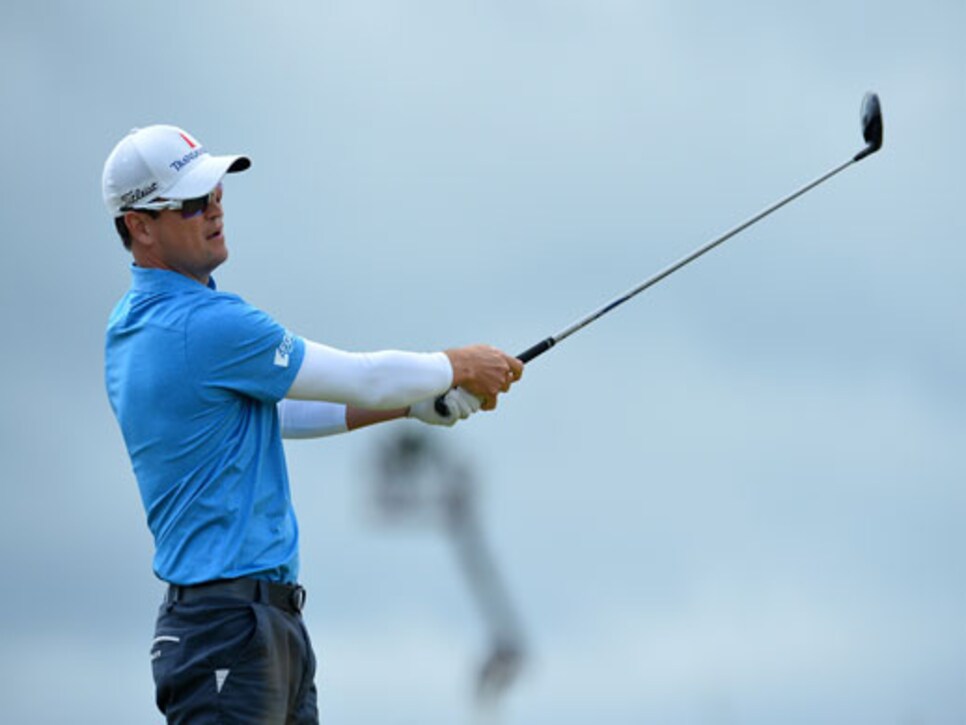 Nevertheless, you see Johnson in the John Deere Classic field and think, "That seems about right." That's under the bold assumption you gave his name a thought in the first place.
A modest disposition doesn't help. In a sport known for tempered personalities, Johnson has the vivacity of a retirement home yoga instructor. While most of today's players make a mockery of 300-yard driving range signs, Johnson struggles to breach the "280" barrier. He lacks the wedge pizazz of Phil Mickelson, Bubba's rescue ability, Jordan Spieth's long-putt prowess.
What Johnson does boast is a surgical-like game plan. His tee ball is true, ranking sixth in accuracy. His is a calculated game; wherever his course position, you can bet said location was made with purpose.
Although these attributes don't attract a gallery, they're prime for the conditions of links golf. Johnson had the providence of playing in Friday's morning wave, missing the winds of Biblical proportions set to hit St. Andrews Friday afternoon. Conversely, it was a fortune earned for piloting yesterday's less-than-prosperous elements to a sterling 66.
While not to Friday's temerity, the winds should continue to make their presence felt over the weekend. It's the type of weather that sinks less viable ships, and rewards those with an unflappable, steady nerve.
Johnson already has the pedigree. This weekend, he may be rewarded his long-overdo prestige.