The Loop
The hidden message in Tom Watson's Sunday 68 at Hoylake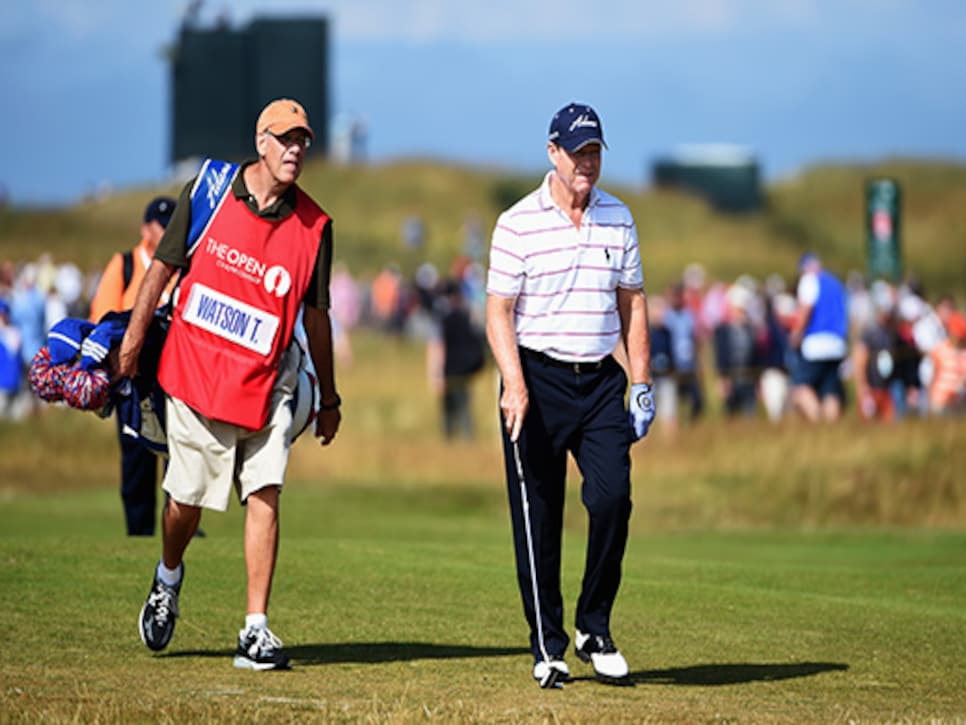 The interesting part about the four-under 68 that Watson, at age 64, posted Sunday at Royal Liverpool was the hidden messages it contained. Firstly, for anyone who thought poorly of the special invitation the R&A recently extended Watson into next year's Open at St. Andrews -- allowing him one more visit to the Home of Golf -- take a seat. Watson is plenty deserving of such an honor, and he showed it with this nice thank you note to Peter Dawson.
Secondly, to all the Americans still trying to find their games as the Ryder Cup draws near, your captain wants you to step things up. September is getting closer and the U.S. squad is looking a little ragged with a certain well-known veteran still trying to qualify for the team. Since Watson isn't the rah-rah kind of leader who'll say this in so many words, maybe, just maybe, he figured the best way to inspire those still trying to make the squad was by literally showing them what he means by "playing your way" on to the Ryder Cup team.
After the round, Watson continued his tap dance with the media when asked his thinking regarding Tiger Woods and the Ryder Cup. If Woods fails to qualify but is healthy and playing well, Watson said he'll pick him.
The former might be the case. The latter, however, does not. Tiger might have said after his round Sunday that he thinks he deserves to be a pick. Watson can only hope that the fact that he beat Woods by five strokes this week -- and by seven on the Sunday of a major -- might provide some sort of inspiration for Tiger in the next few weeks.