The Loop
The Haas family Christmas card shows just how much the Presidents Cup win meant to them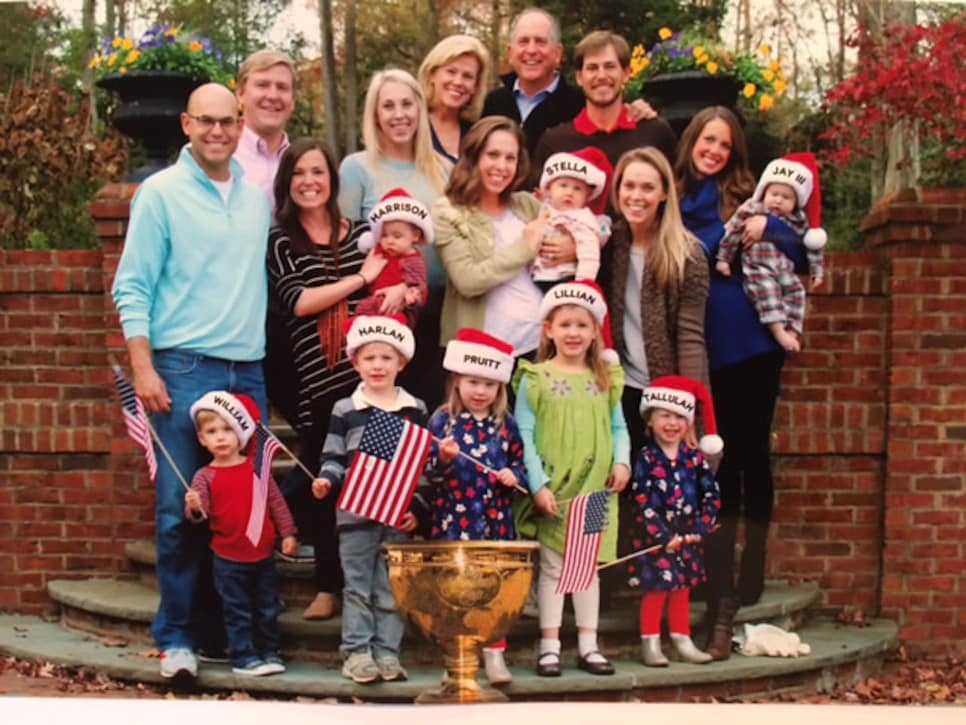 KAPALUA, Hawaii -- Christmas came early for the Haas family when Bill won the clinching point for the United States -- and for his father Jay, the captain -- in the Presidents Cup in South Korea last October.
"You should see the Christmas card my parents sent out for the holidays," Bill said, beaming. "That should tell you something about how we felt about it."
Indeed, thanks to Jay, we share the Christmas card here.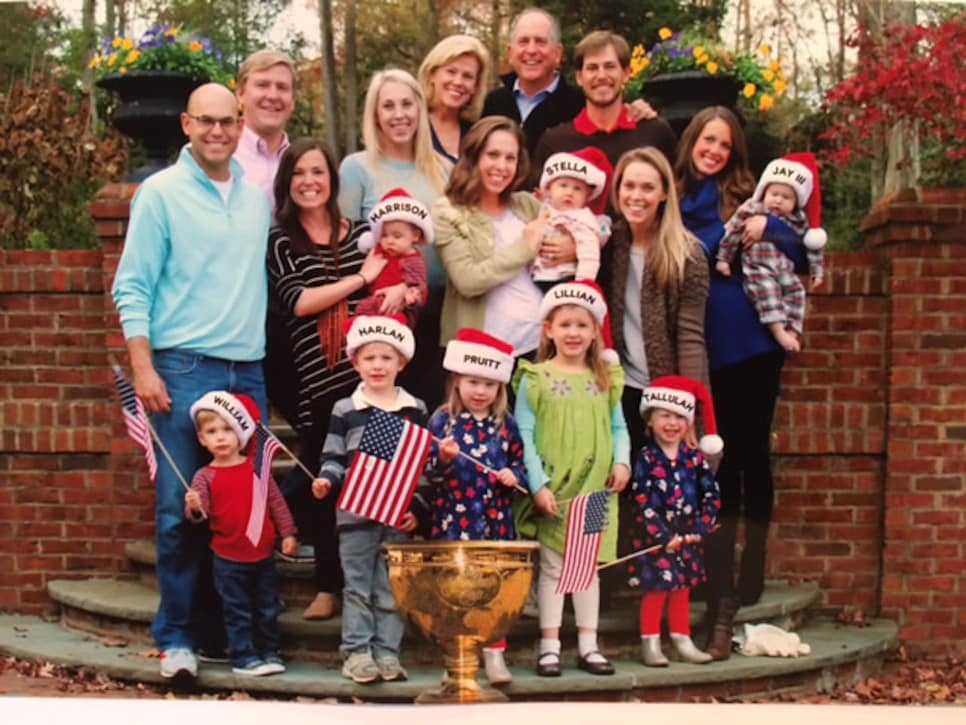 Jay's wife Jan had a friend superimpose the Presidents Cup (as well as the names of the grandchildren) onto the card. More than two months after Bill defeated South Korea's Sangmoon Bae, 2 up, in the final singles match at Jack Nicklaus Golf Club Korea to secure America's ninth win in the biennial competition, the glow hadn't yet worn off.
"It was certainly a big topic around the holidays. You could just tell how much it meant to my mom a dad. It's been great to reflect on it, and savor it a little bit," said Haas, 33, who began his 2016 at the Hyundai Tournament of Champions. Haas wasn't that sharp after taking off most of the fall, but he's hoping that his clutch play in Korea will springboard him to greater heights in his career.
"Just being on that team was one of the best times of my career. And then the way it ended, it was a bit of a fairy tale ending for us," Haas said at Kapalua Resort. "The thing my dad stressed when we did talk about it was that I played under about as much pressure as I have ever faced and I was good enough to hit the shots and win my match. That should tell me a lot about where my game is. When I get in other pressure situations, whether the last round of a tournament or a major or trying to make the Ryder Cup team this year, I have that experience. That's not to say I will be able to hit every shot the way I want to, but I will know what to do to try to handle it."
Having recently seen his world ranking drop 12 spots to 40th, the North Carolina native isn't about to let his win in Korea go to his head. That's not the way with the Haases.
"The goals are the same: Get better. Try to win tournaments," he said. "It's important at this stage not to go backwards. I don't want to see that, and I don't think that will happen. But there are so many great young players out here. You have to do everything just a little bit better.
"It's been a special few months for sure," he added. "But, still, I look at it in one way that I was only 1-1-1 for the week. I would have wanted to play better for my dad. But then I was in the last match and I got the winning point for him, that makes it pretty special, and it still feels really good. The fun of it hasn't worn off yet."