The Loop
The Grind: Tiger's Torrey triumph, a Super Bowl dilemma & Phoenix Open picks
Editor's note: GolfDigest.com's new weekly column looks back at the week in golf (and beyond), and ahead to the next event.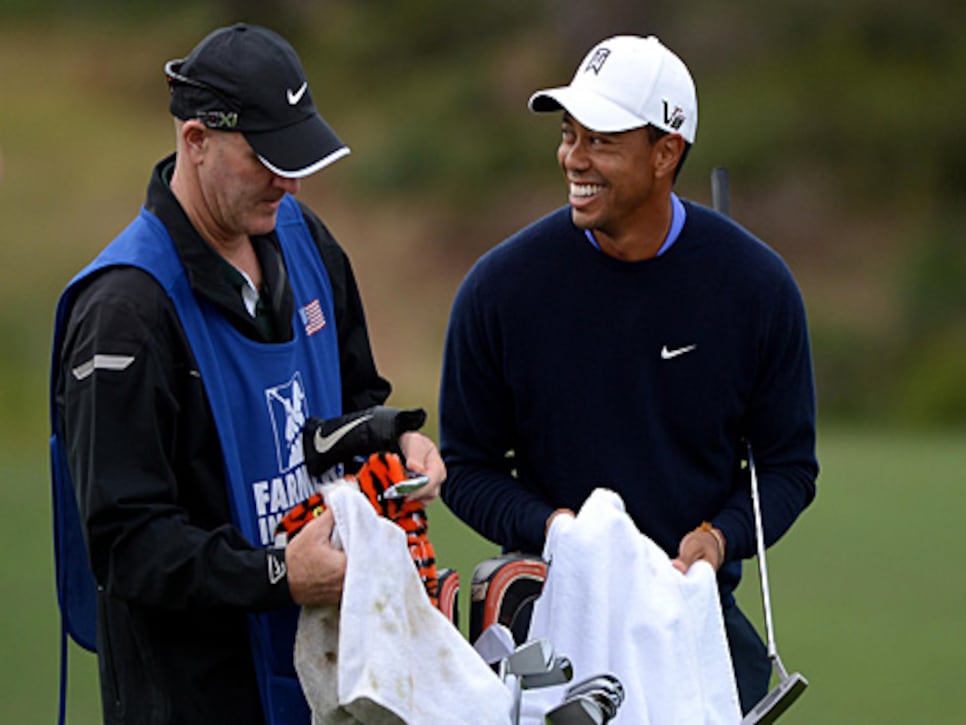 Welcome to another edition of The Grind, where we feel bad for Tiger Woods. And before you say "Give me a break," let's examine: The guy triumphs in a PGA Tour event by FOUR shots and most people focus on either his shaky finish; or the fact that he always plays well on that course so it's no big deal; or that it's still not a major championship; or that he didn't win while simultaneously solving the world's energy crisis. Oh, wait, he made a million bucks to play good golf a week after he made $3 million to play some bad golf? OK, we don't feel too bad for him anymore. . .
Tiger Woods. Sure, he hit the ball all over La Jolla during the final round, but there were still plenty of signs of vintage Tiger. Like in years past, he pulled away from the field (at least at one point) and he also dominated the par 5s. On Torrey Pines' longest holes, he made an eagle each of the first two days (he only made four on the PGA Tour during all of 2012), and he finished at 12-under par for the week. Last year, he came up short on our prediction of four wins and a major, but to make up for that, we're saying he'll win five and two in 2013. In other words (again), yes (for the 227th time in the past three years), he's back (we think).
The PGA Show. Easy on the eyes, nice figures and dressed to impressed -- and those are just the booth girls pitching the products! One of these days, I'm going to have to get down to Orlando to see, the um, sights. In the meantime, I'll have to settle for former colleague Matt Ginella's collection of photos from last year's show.
Rickie Fowler. What makes a T-6 at a PGA Tour event even better? When you do it after shooting a 77 in the opening round. Fowler displayed a lot of grit (not always his strong suit) in not mailing it in after Thursday and winded up having a week that could really get his 2013 season going. Perhaps even more importantly, his second-round 65 proved that he can play better than a six-handicapper when paired with Tiger Woods. And definitely more importantly, his efforts were appreciated by fantasy owners who forgot to check their lineups and left him in after Day 1. . .
PGA Tour's Shot Link. Even for people fortunate enough to work at a golf magazine and have a giant TV above their heads in the office, there is a lot of tournament action that isn't televised. During those times, those people need the PGA Tour's system of tracking players to feed their need for golf. On Thursday and Friday, this system was down for a second-straight week. UNACCEPTABLE!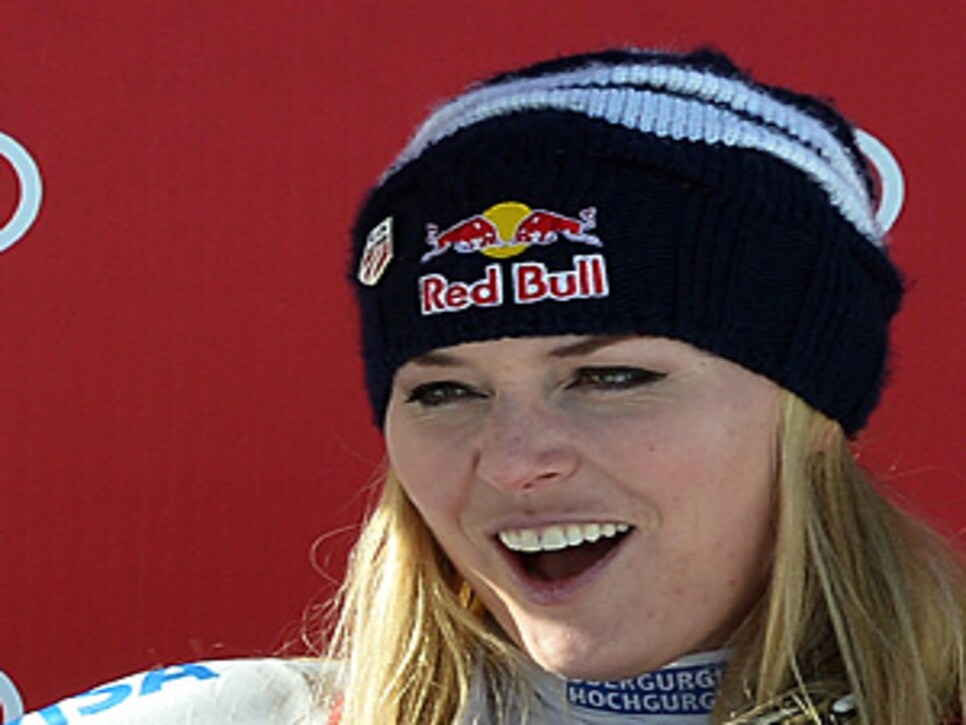 Tiger Woods and Lindsey Vonn. No sooner do we joke about the incredible lack of Tiger relationship news do rumors of him and the Olympic skier surface. Still, we need more evidence before we start with the "Tiger and Lindsey sitting in a tree, K-I-S-S-I-N-G" -- especially since there is a record of Vonn taking a jab at Woods' sex addiction a few years ago. Last time we checked, Tiger isn't one to forgive even the slightest of slights. If Lindsey is in the gallery at Augusta National in April, then we'll talk.
Brandt Snedeker changing his putting stroke. The reigning FedEx Cup champ kept on rolling with a T-2 at Torrey, but he looked unusually shaky on the greens after Thursday, including a three-putt from about four feet during Friday's 75. During Sunday's telecast, Ian Baker-Finch noted that for some strange reason Snedeker had made a change in his technique, going with a quicker backstroke to give his putts a little more pop. Pssst, Brandt, you're the best putter in the world. . .
The PGA Tour heads to TPC Scottsdale for the annual fan boozefest known as the Waste Management Phoenix Open. Last year, Spencer Levin looked a little woozy himself after blowing a seven-shot lead on Sunday.
Random tournament fact: Andrew Magee made the only known hole-in-one on a par 4 in PGA Tour history here on the 332-yard 17th in 2001. Wait, Andrew Magee hit a ball 332 yards? Was he using a conforming driver?
WEEKLY YAHOO! FANTASY LINEUP
Big week last week, with Tiger Woods, Nick Watney and Rickie Fowler all finishing in the top six, and our other selection, Hunter Mahan, finishing a respectable T-15. Let's keep the momentum going with this motley crew:
Starters -- (A-List): Bubba Watson. After a rough start to the season with the flu, Watson will be chomping at the bit to get out there and play. He finished T-5 last year at TPC Scottsdale, a course known for being friendly to bombers off the tee.
(B-List): J.B. Holmes. One of our sleepers to watch in 2013, this has been the best tournament to watch the Kentuckian at for his entire career. Holmes' two career PGA Tour titles both came at TPC Scottsdale.
(B-List): Bo Van Pelt. If you looked up "due for a win" in the dictionary, BVP's picture would be right there. He's our pick to take home the trophy.
(C-List): Rickie Fowler. As mentioned, we loved the fight Fowler showed at Torrey Pines. No reason he won't carry it over this week at a place he finished runner-up in 2010.
Bench -- Brandt Snedeker, Ben Crane, Hunter Mahan, and Robert Garrigus.
RANDOM PROP BETS OF THE WEEK
-- If John Harbaugh's Ravens win the Super Bowl, he'll give younger brother Jim a wedgie after the game: 50-to-1 odds
-- An inebriated fan will come out of the stands on TPC Scottsdale's famous 16th hole and hit a shot: 10-to-1 odds
-- Phil Mickelson will make an actual Super Bowl prop bet: LOCK.
FREE SUPER BOWL PREDICTION
I've gone back and forth a lot on this one, not just on which team I think will win, but which team I will root for. Jim Harbaugh seems like a jerk. John Harbaugh seems cool. I'm sick of Ray Lewis, but I love Ray Rice, who I had the pleasure of covering while he was in high school. On the other hand, I'm not a big Joe Flacco guy, but he's impressed me a lot during the playoffs. Tough call. What do you do with a tough call? Take Baltimore and the points (3.5) and root for a tight game. San Francisco wins 23-20.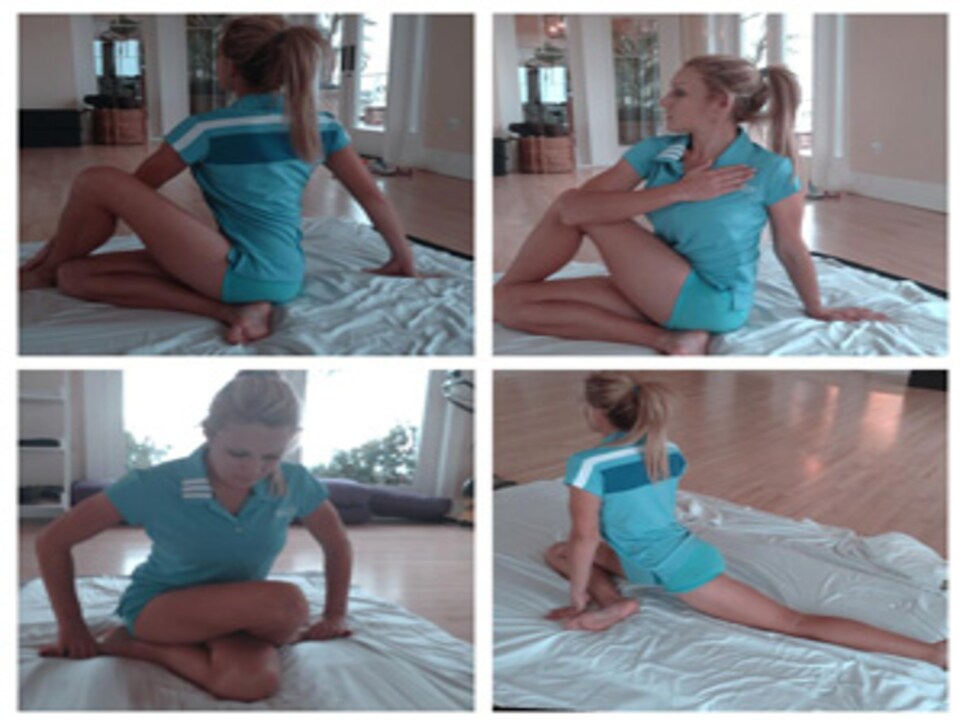 Natalie Gulbis tweeting photos of her yoga routine? Yes, please. There are a lot of people who I often wonder why I bother following on Twitter. Gulbis is one of those people. But from time to time, she provides self photos like these and I remember why I began following her in the first place.
CELEBRITY/ATHLETE WE'D LIKE TO PLAY GOLF WITH
Jim Nantz. I'm not the biggest Nantz fan around, but I've warmed up to him a little in recent years with his guest appearance on "How I Met Your Mother" and that commercial where he makes fun of the guy being stuck at a department store with his girlfriend. I'd like to ask the man who goes from covering the Super Bowl, to March Madness, to the Masters, what it's like to be the luckiest man in the world. Oh yeah, he's a member at some pretty swanky clubs, so we'd probably play somewhere decent.
VIRAL VIDEO(S) OF THE WEEK
Is this 17-month-old left-handed prodigy the next Bubba Watson?
That's some pretty freaky hand-eye-coordination. And why didn't that dude sitting on the stairs move? Talk about being in the line of fire. Upon further inspection, we realize this video was uploaded three years ago, leading to the obvious question: where is this kid now?!
And in honor of the fact that a lot of adult beverages will be consumed this week at TPC Scottsdale, check out this video involving the combination of alcohol and golf:
Chris Wood won his first European Tour title by making eagle on the final hole of regulation at the Qatar Masters. This will not be the last time in 2013 that Sergio Garcia, who finished runner-up, will curse the golf gods. . . . The NBA's New Orleans Hornets announced they will officially change their team name to the Pelicans in 2014. For a guy who went to perhaps the only high school (Pelham, N.Y.) in the country with that mascot, the news brought me a lot of pride. . . . Speaking of Pelham, while my former high school teachers toiled in freezing temperatures, I was in Orlando helping to test golf balls (above). They must be so proud of their former student. . .
RANDOM QUESTIONS TO PONDER
What's the oldest you can be while still being considered a prodigy?
If Tiger could have played 36 holes on Sunday, would he have changed into a red shirt for the final 18? And would he have done it in Clark Kent-like fashion, perhaps transforming in an on-course port-o-potty?
Does Natalie Gulbis offer private yoga classes?