The Loop
The Grind: Tiger loses a tooth, Allenby gets kidnapped, Natalie pitches sports bras, and Jimmy Walker goes into "Beast Mode"
Welcome to another edition of The Grind, where we were always under the impression that skiing was a treacherous sport. But who knew just watching it could be so dangerous? Tiger's tooth mystery took a big bite out of the weekend's golf headlines, but there was also a huge win in Hawaii and an even bigger collapse in the Middle East. Oh yeah, and there was also that kidnapping. We'll put on our detective hats and try to get to the bottom of it all.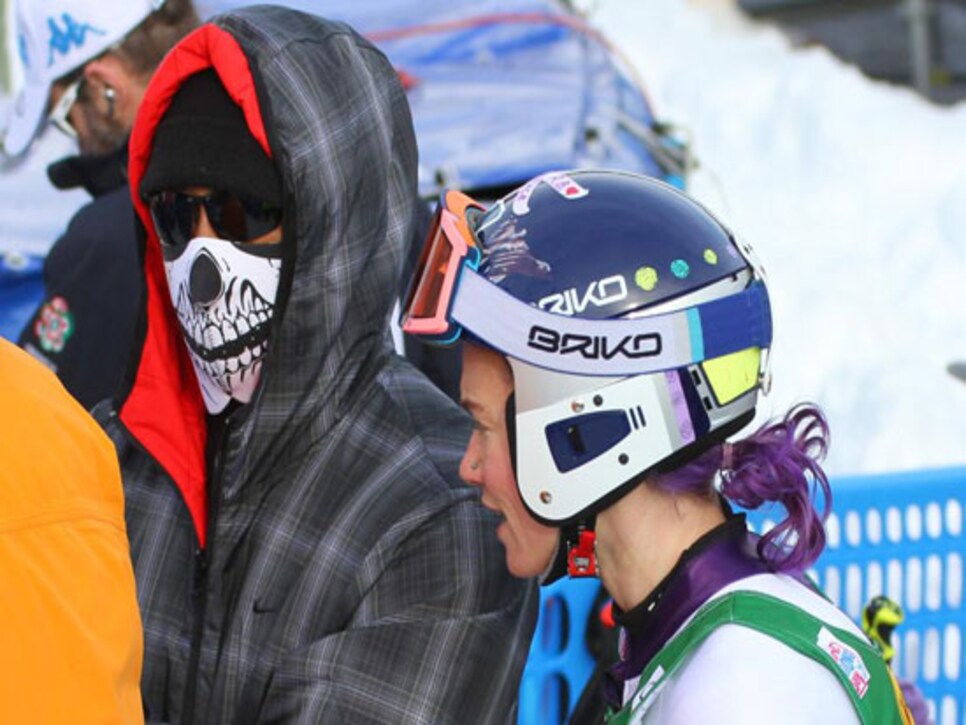 Is this part of Nike's new cold weather golf line?
Jimmy Walker: A week after letting a tournament slip from his grasp, Walker didn't let go until he had squeezed the life out of the Sony Open. With weekend rounds of 62 and 63, Walker defended his title at Waialae by a record nine shots. That's four wins in the last 15 months after not winning until his 187th start on the PGA Tour. Walker may only be ranked No. 13 in the Official World Golf Ranking, but has anyone other than the World No. 1 played better during that stretch?
Gary Stal: The 22-year-old Frenchman ranked No. 357 in the world would have been a surprise winner at the Abu Dhabi Championship no matter the circumstances. But shooting a final-round 65 to overcome an eight-shot deficit to a two-time major champion and beat a four-time major champion by a stroke? Yeah, this is what they call a scrapbook moment.
Bubba Baseball: Watson announced on Twitter he's now a part owner of his hometown baseball team, the Pensacola Blue Wahoos, a Double-A affiliate of the Cincinnati Reds. Now he can take batting practice or throw out a first pitch whenever he wants. We might also see the first ever promotion where fans get in free if they're wearing a green jacket.
Webb Simpson's broken belly putter: Simpson put a regular putter in play at a PGA Tour event for the first time and promptly shot an opening 62 at the Sony Open. He only wound up T-13, but that's not a bad start. He also revealed he broke his belly putter over his knee to keep himself from being tempted to go back. Smart move. A year from now, that long crutch won't be available. May as well get used to it.
Martin Kaymer: A guy who won the U.S. Open and Players last year blew a 10-shot lead in the final round of a tournament?! That's the most unlikely of any of these crazy stories swirling around golf. The main reason for his final-round 75? Dropping eight shots during a six-hole stretch when he spent more time in the desert than Chevy Chase in "Vacation."
Tiger's "Toothgate": So a tooth that clearly has been problematic for Woods for a long time was knocked out by an overzealous photographer? And no one else saw this? Rory's wisdom tooth story seemed more believable. Either way, Tiger is missing a tooth and he took to wearing a scary mask to cover it up. On a happier note, he scored big-time boyfriend points by flying to Italy to watch Lindsey Vonn break a 35-year-old skiing record.
Getting kidnapped: The details may be a little fuzzy, but something bad happened to Robert Allenby and the photos prove it. The dude claims to have been taken, beaten and robbed, which made him missing the cut the previous day seem pretty trivial. We're glad he's OK -- and we'll be sure to be more careful the next time we're hanging out at a Hawaiian wine bar. The dangers of ski races and wine bars. . . who knew?
PGA Tour fun police: First, they ended the caddie races on the 16th hole at the Waste Management Phoenix Open. And now, they're banning any caddies or players from throwing stuff into the stands. What's next? Not allowing James Hahn to dance?!
Are these guys PGA Tour pros or professional hockey players?
This home movie of a kid getting really excited about getting a set of golf clubs for Christmas will be the cutest thing you see all day:
OK, so you can also keep that one handy for when you need something to smile about.
THIS WEEK IN CHEYENNE WOODS MAKING US FEEL BAD WITH HER TRAINING
OK, so she's just stretching, but it's more than most of us do, right?
PRO GOLFER TWEET/ADVERTISEMENT OF THE WEEK
"I can't believe this." -- Gary Stal after his improbable win. Neither can we, Gary. Neither can we.
THIS WEEK IN JASON DUFNER-AMANDA DUFNER JIMMY WALKER-ERIN WALKER PUBLIC DISPLAYS OF AFFECTION
After her husband's romp, Erin took to Twitter for the PGA Tour's headline contest and also won in a runaway with her submission of "Beast Mode" -- appropriate and timely with the owner of that nickname, Marshawn Lynch, having helped led the Seattle Seahawks to a miraculous comeback win in the NFC Championship game earlier that day. Erin, are you looking for a side gig as a web editor?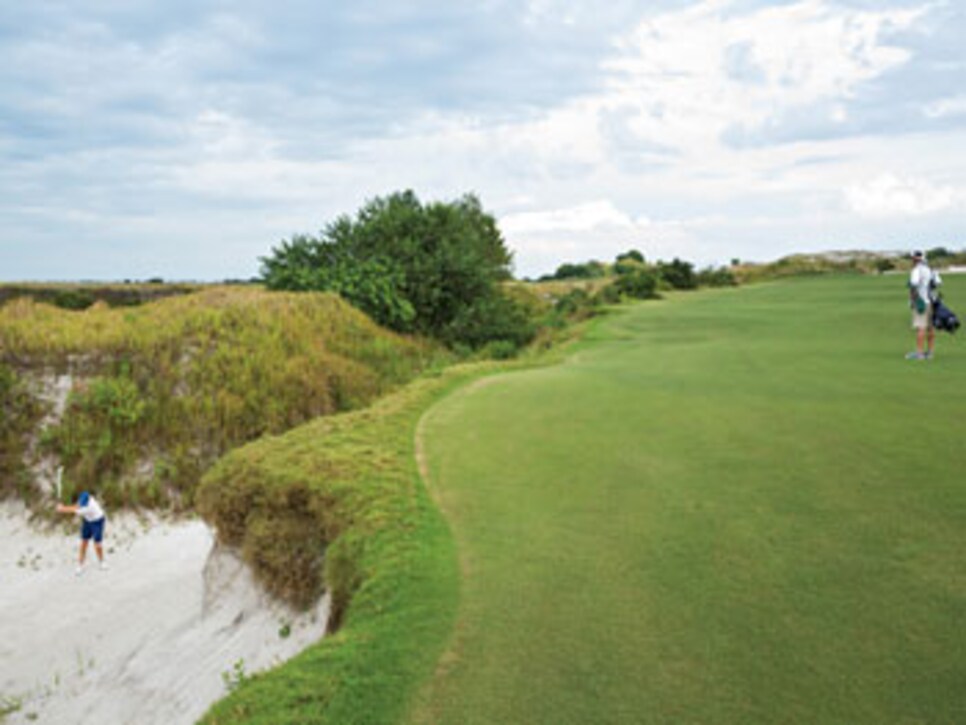 Matias Dominguez, a Texas Tech senior, won the inaugural Latin American Amateur to earn a spot in the Masters. That's going to be quite the spring break trip. . . . Bhavik Patel was suspended for a year for violating the PGA Tour's anti-doping policy. He's now half the answer (Doug Barron is the other half) to the question of "which two obscure golfers are the only two players to ever be suspended for performance-enhancing drugs?" . . . Rory McIlroy finished runner-up for the fourth time in five years in Abu Dhabi. It's kind of like Phil Mickelson at the U.S. Open -- only, it's not. . . . Streamsong Resort unveiled plans for a third course, Streamsong Black, which will be designed by Gil Hanse. That's a photo of me hitting out of a DEEP fairway bunker on Streamsong Red's 15th hole. Man, I miss playing golf. . . . Apparently, I was on the same radio show with Holly Sonders on Saturday morning and didn't even know it. Wow, that's a lot of star power for Arkansas to handle.
RANDOM QUESTIONS TO PONDER
Why did it take Jimmy Walker so long to switch into "Beast mode"?
How the heck did the Seahawks win that game?
How much would Tiger's tooth fetch on eBay?