The Loop
The Grind: Rory's story, kissing up to The Donald, and Doral predictions
Welcome to another edition of The Grind, where we're already digging the Florida Swing. Weather delays have been swapped for dental drama and deserts have been replaced by watery graves with cool nicknames like the "Bear Trap." Throw Donald Trump and some South Beach nightlife into the mix this week and who knows what we're in store for. Here's a rundown of what's happened and what's to come: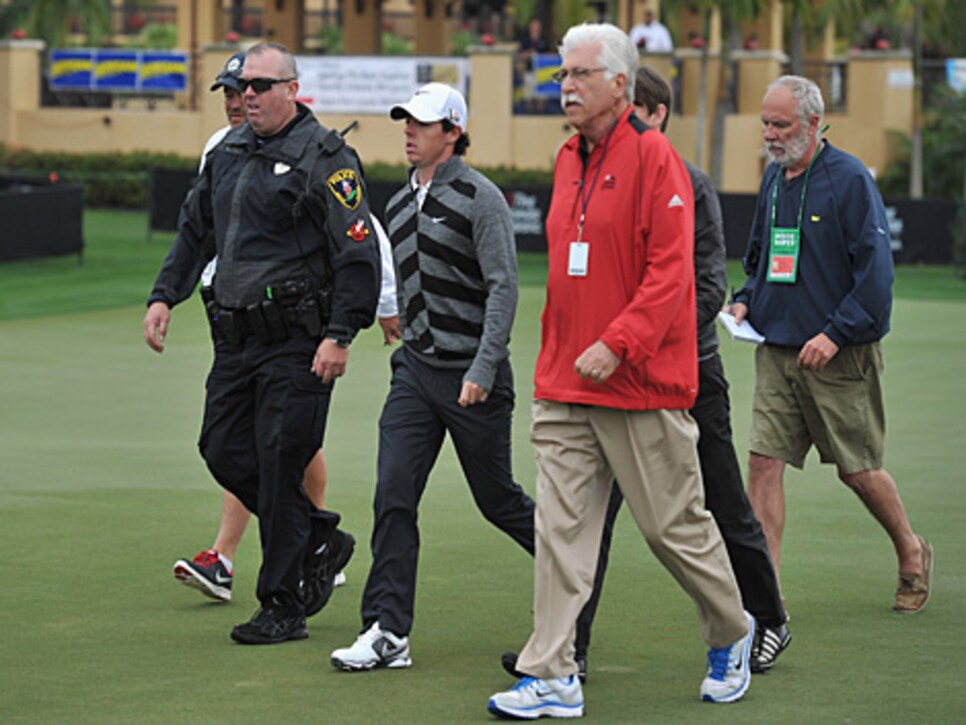 "Toothgate" caused quite a stir in Palm Beach. (Photo by Getty Images)
Michael Thompson. The surprise runner-up at the 2012 U.S. Open became the latest surprise winner on the PGA Tour. After three MCs and a T-78, Thompson held on during a difficult Sunday at PGA National for his first tour title. Again, on the PGA Tour, ALL these guys are good.
Former U.S. Open winners. It seems like it's been awhile since Geoff Ogilvy or Lucas Glover have been near the top of a leader board, but both made some noise at the Honda Classic. Both guys also played well without beards this past weekend. Take that as a sign, guys. Please.
The Golf Boys' new video. We didn't think the world needed another music video from these goofballs, but golf's boy band waited long enough and were creative enough in releasing its sequel, "2.Oh," to deliver a pleasant surprise. The big step up in production value didn't hurt, either. Now if only I had that kind of budget to create a Golf Scribes response. . .
OK, so this is a holdover from Hawaii, but we were starting to go through Paulina Gretzky withdrawal after two weeks of not mentioning everyone's favorite gallery gal. But with boyfriend Dustin Johnson in the field this week and some gorgeous Miami weather in the forecast, we could be in for some good, um, shots. Love the two dudes checking her out as they walk behind. Not that I blame them. . .
VIRAL VIDEO OF THE WEEK (OTHER THAN THE GOLF BOYS)
From our neck of the woods, below might be the craziest buzzer-beater you will ever see. I used to cover both these teams and this tournament at my old job. Of course, nothing like this ever happened while I was there. In golf terms, this would be like a potential winning putt bouncing off two ball markers before finding the bottom of the cup.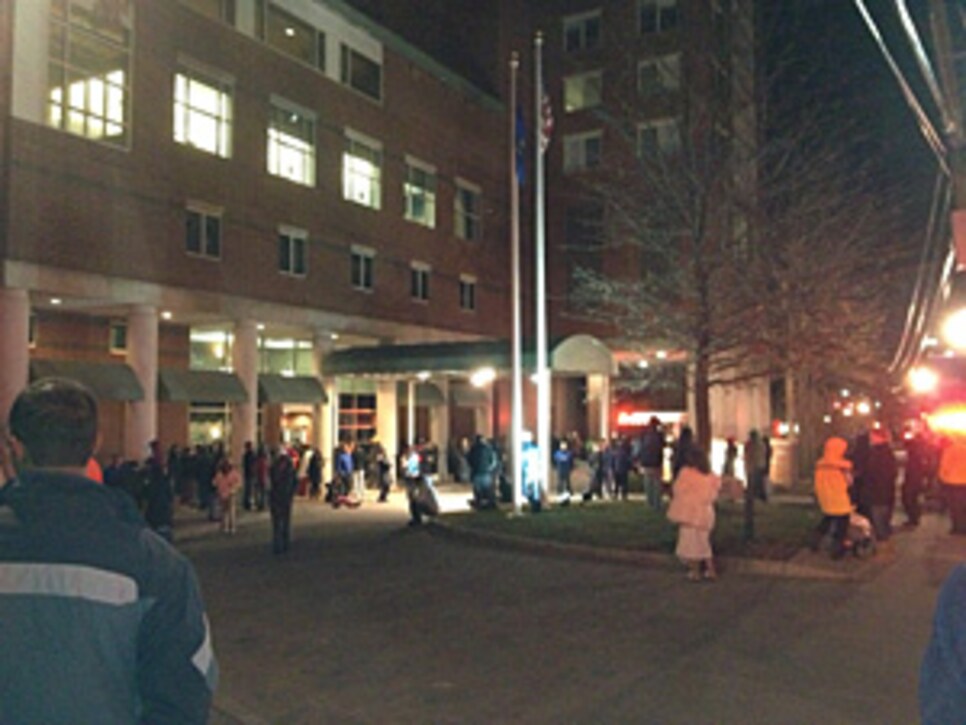 Patrick Cantlay won his first event as a pro in Colombia on the Web.com Tour. That will NOT be the last time the phenom wins as a pro. . . . Yani Tseng is in danger of losing her No. 1 ranking. Wait, Yani Tseng is still ranked No. 1? . . . Jack Nicklaus says Rory McIlroy will "be fine" by the Masters. Apparently, the Golden Bear has 18 majors and a PhD in psychology. . . . Fire alarms at 3 a.m. (above) are NOT fun.
RANDOM QUESTIONS TO PONDER
Will a Tiger Woods-designed course ever get finished?
If a Tiger Woods-designed course ever gets finished, will he call its toughest three-hole stretch the "Tiger Trap"?
When is Rory's dentist going to hold a press conference?