The Loop
The Grind: Presidents Cup chatter, Web.com Tour drama & G-Mac gets hitched
Welcome to another edition of The Grind, where we hope this government shutdown doesn't affect this week's Presidents Cup. Speaking of which, if the federal government is at a standstill, does that mean U.S. captain Fred Couples is currently our nation's highest-ranking official?
Fortunately, we don't need two houses of Congress to approve our work, so on we go . . .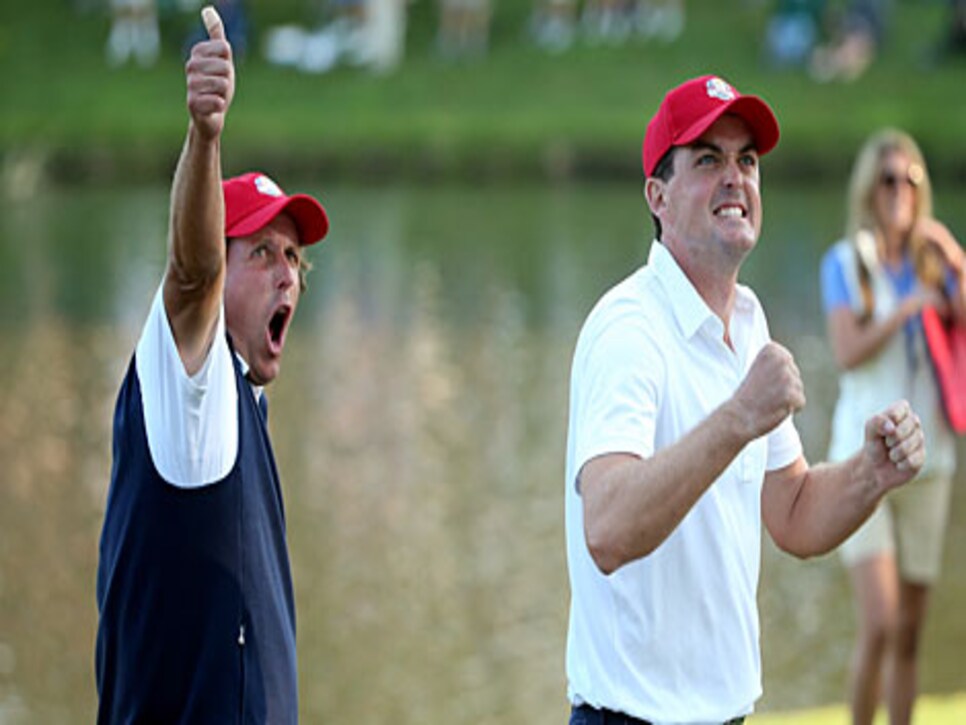 Here comes the Phil and Keegan Show...
Web.com Tour Finals: The Web.com Tour's finale had a bit of everything on Sunday, including one of the most improbable clutch putts ever made. Lee Williams needed to make a 55-footer over a ridge on the final hole to earn a PGA Tour card for next season and he converted. There were plenty other players, veterans of both the Web.com and PGA Tours, securing a top job for next year, including potential future stars like John Peterson (who won the four-event money title) and Chesson Hadley (who won the Web.com's Tour Championship). Wait, the dude's name is Chesson? OK, we're not buying that.
Peter Uihlein: No, he didn't win the Alfred Dunhill Links Championship, losing in a playoff to David Howell, but the 24-year-old did make waves on Friday when he nearly shot the first-ever 59 on the European Tour at Kingsbarns. Uihlein, the 2010 U.S. Amateur champ who has already won in Europe this year, showed once again that he could challenge Jordan Spieth as America's next big star.
PGA Tour players: It was good to see these guys put aside any possible personal agendas and voted for the right player, Tiger Woods, for PGA Tour Player of the Year. Something tells us there could be a different result when the golf writers vote for their player of the year.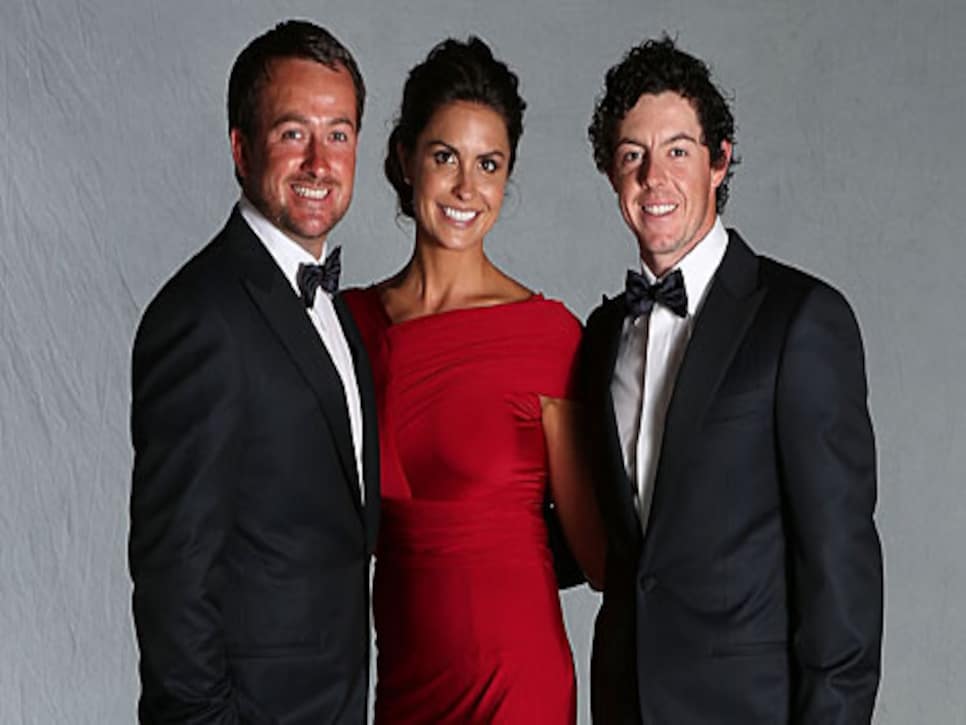 Graeme McDowell: One of golf's most likeable characters got married over the weekend to Kristin Stape (above) in the Bahamas. Enough said.
European stars: Neither McIlroy or McDowell or just about any big-name European Tour player will be at this week's Seve Trophy event in France. With McDowell presumably on his honeymoon with Kristin Stape, he gets a pass. Paul Lawrie was very critical of his 2012 Ryder Cup teammates, who just a year ago made a big deal about honoring the late Ballesteros. Good for Lawrie for speaking his mind.
Andres Gonzalez: This is more a sympathy 'sell' for one of golf's best funnymen, although he did come up short on a 12-footer that he had to make on the final hole of the Web.com Tour Championship. As a result, Gonzalez came up just short of earning a PGA Tour card for next season, getting knocked out by Lee Williams' improbable, long-range dagger. Gonzalez then did a live TV interview that was painful to watch. But hey, isn't this exactly the type of stuff that all those Q School supporters wanted to see?
Taking center stage this week is the Presidents Cup, aka the one sporting event where the over-used "it's us against the world(!)" rally cry actually applies. Oh, well, if you don't count Europe.
Random event fact: Muirfield Village will be the first course to play host to professional golf's three biggest team competitions. We're not sure exactly what that means about the course, but hooray for Jack Nicklaus.
THIS WEEK IN DUSTIN JOHNSON-PAULINA GRETZKY PUBLIC DISPLAYS OF AFFECTION
They're back! And this time, Paulina even put together a nice montage of pics with her, DJ and her family for us.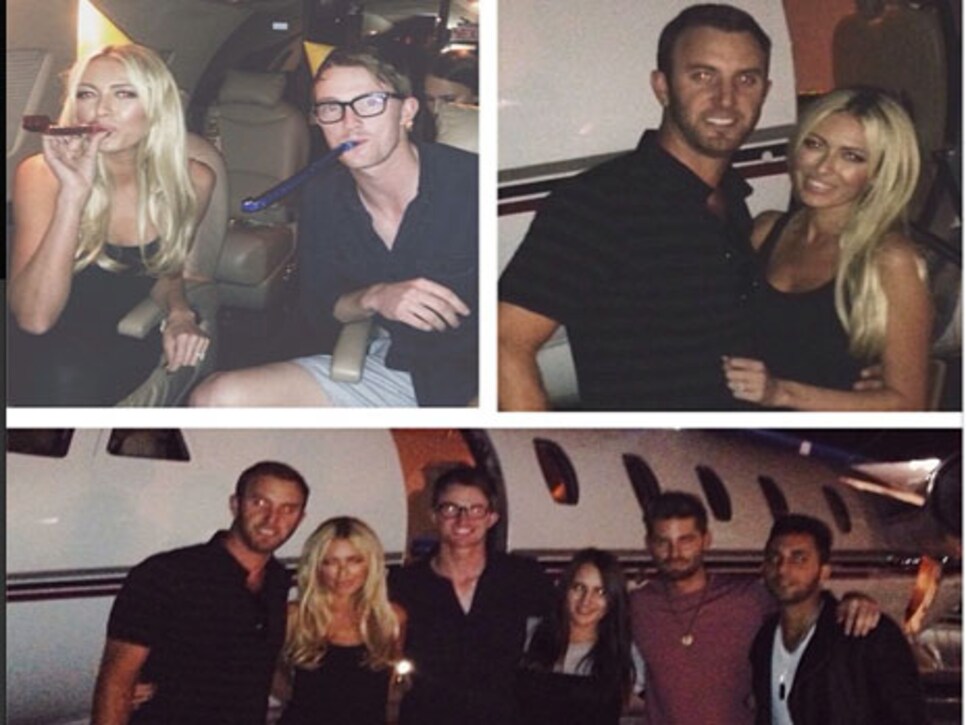 Remember that Graeme McDowell wedding in the Bahamas we were talking about? Here are a couple of pics posted on Instagram by the happy groom. Congrats, G-Mac!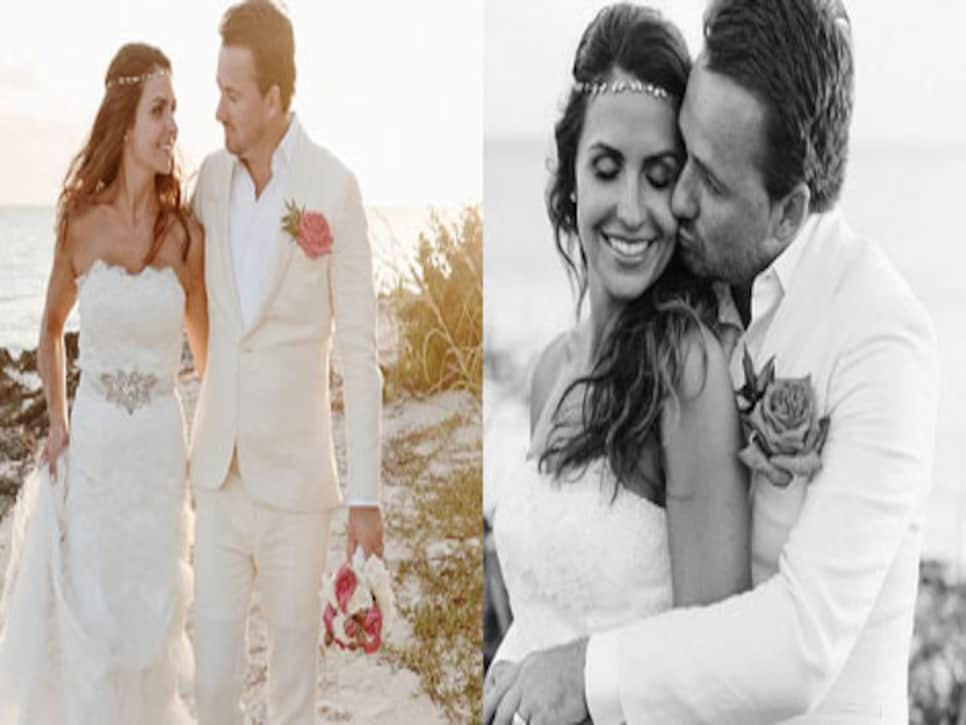 In case you missed it, John Daly hit a golf ball out of a stranger's mouth in a dark, Nashville parking lot:
Kirk Triplett won on the Champions Tour at Pebble Beach. A victory for fans of the bucket hat everywhere! If there were fans of bucket hats anywhere, that is. . . . Jack Nicklaus will introduce a new line of golf balls in November. Does this guy ever just relax and enjoy retirement? . . . A meth lab was discovered just off a green at a public course in South Carolina. There's a "Breaking Bad" joke here somewhere. . . . Somehow, I've only recently discovered Mallomars despite the fact they've been around for a century. Better late than never.
RANDOM QUESTIONS TO PONDER
How much money have Phil and Keegan won in practice round matches this year?
Why do I keep missing belt loops with my belts?
How did a John Daly reality TV show fail?