The Loop
The Grind: Labor Day blues, Stenson wins & the Web.com Tour takes the spotlight
Welcome to another edition of The Grind, where we don't feel Labor Day is cutting it anymore. We only get one day off to help us cope with the sad end of summer? One? Apparently, the PGA Tour's best aren't satisfied either. They had to play on Monday, but will take a week off before the next FedEx Cup Playoff event. Labor Week? Now that's a cause we can all get behind. Until that happens, here's what else has us talking on the gloomiest Tuesday of the year.
Henrik Stenson: All hail, Hank the Tank! We were happy to see the Swede finally pick up a win after an incredible summer of golf. Stenson tied the Deutsche Bank Championship record with his 22-under-par total to take the lead in the FedEx Cup points race. Our only disappointment was that NBC's Johnny Miller and Dan Hicks didn't refer to him as Hank the Tank. We are going to have to step up our efforts promoting this nickname.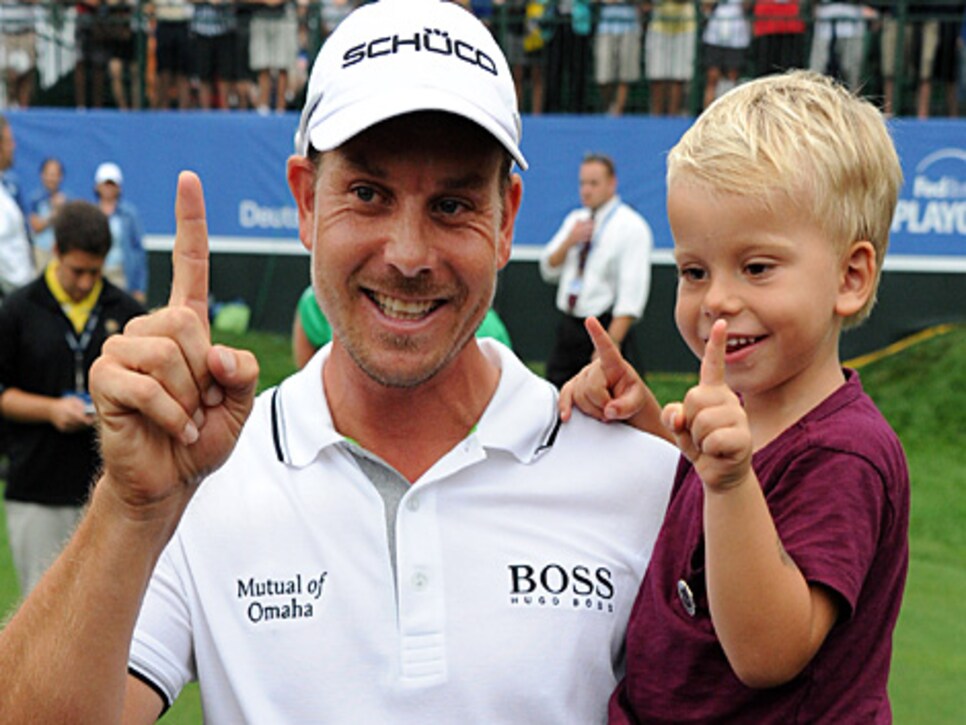 Stenson's son is better at figuring out FedEx Cup standings than most.
Jordan Spieth: A final-round 62 vaulted the 20-year-old into a T-4 in Boston. In his last six tournaments, Spieth, who could be starting his junior year at the University of Texas, has a win, a runner-up and a T-4. If Fred Couples doesn't name him to the U.S. Presidents Cup, Spieth should launch an age discrimination suit.
Web.com Tour Finals: How do you get people interested in the Web.com Tour? By combining it with the PGA Tour. That's what's happening during a four-week stretch that began last week. The developmental tour's own playoff series won't have a $10 million bonus payout, but it will hand out valuable jobs in the forms of PGA Tour cards for next year. High drama, indeed. Speaking of. . .
Trevor Immelman: How's this for a start to the Web.com Tour Finals? They billed the playoff series as having one major winner playing in it... and he won! Immelman, the 2008 Masters champ didn't qualify for the FedEx Cup Playoffs, but at least he knows he'll have a chance to next season. The South African won the Web.com's first playoff event to keep his playing privileges on the PGA Tour. The Hotel Fitness Championship doesn't quite have the same ring as the Masters, but for a guy with just two top 25 finishes to his name in 2013, any win must feel pretty good.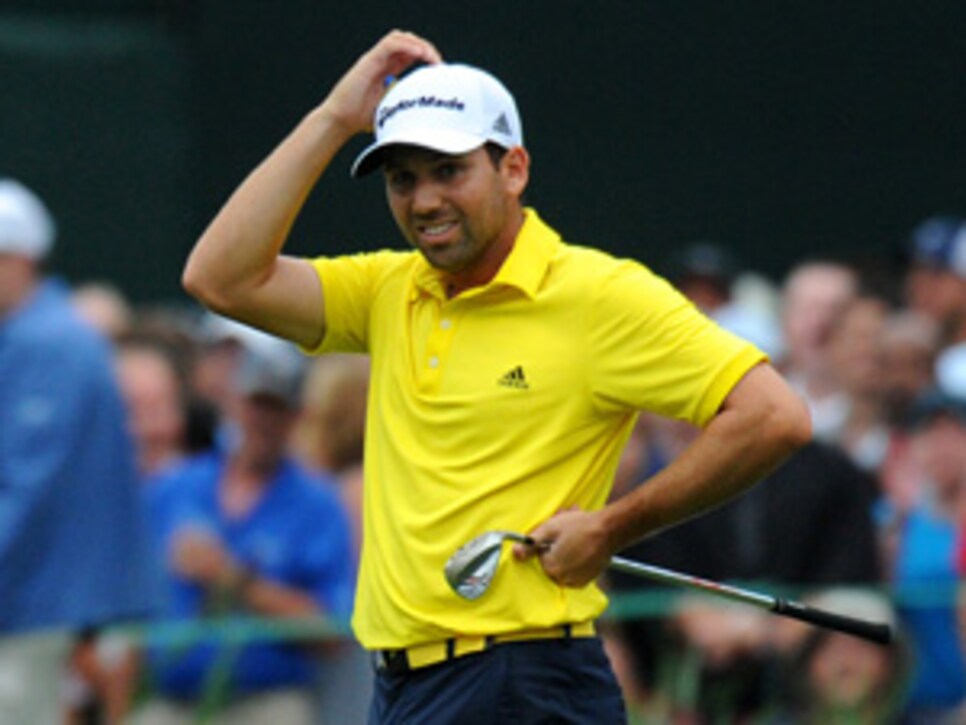 Sergio Garcia: We thought he learned his lesson about wearing yellow in final rounds after that debacle at Hoylake in 2006. Guess not and we guess he still hasn't learned how to close out tournaments, either. A Monday 73 dropped Garcia to a 3-8 record when holding the 54-hole lead.
Phil Mickelson: Yeah, he topped Tiger Woods and others this week, but they didn't finish T-41 after being on "59 watch" on Friday. Of course, Mickelson is the only golfer who is on "59 watch" every day from the moment he leaves his hotel room.
Yani Tseng: It appeared that the once invincible Tseng was going to get back into the winner's circle when she took a three-shot lead after 54 holes. But a final-round 78 dropped her to ninth (Suzann Pettersen won) and made it an incredible 37 events since her last victory. Given the heights she rose to, this streak might be more improbable than Tiger Woods' five-year drought in majors.
Graham DeLaet's playoff beard: The Canadian is following a hockey tradition by not shaving his beard until the end of the playoffs. Dude, you're not a hockey player. Also, with the way he's been playing (T-2 at the Barclays and a solo third at the Deutsche Bank), this is DeLaet's chance to shine, yet people are only going to recognize him as that guy with a groundhog living on his face by the time the Tour Championship roles around.
The PGA Tour takes a rare week off before its final two playoff events. Never fear, though, there will still be golf on TV. You can check out the Web.com Tour Finals as it heads to the Chiquita Classic, the second of four playoff events.
Random tournament fact: The Chiquita Classic has only been around for three years, but two of its winners (Tommy Gainey and Russell Henley) went on to win PGA Tour events. The other winner, Russell Knox, recently shot 59 in a another Web.com Tour event. So watch out for whoever winds up winning this week! OK, now we're beginning to sound like a Web.com Tour commercial. . .
In case you missed it, Rickie Fowler's new ad campaign for Farmers Insurance, in which he plays a private investigator catching amateur golfers being naughty, is very funny:
RANDOM PROP BETS OF THE WEEK
-- Odds of either Sergio Garcia/Lee Westwood/Matt Kuchar/etc. winning a first major in 2014: 25-to-1 odds
-- Odds of Henrik Stenson winning a first major in 2014: 10-to-1 odds
-- Odds of Jordan Spieth winning a major at some point in his career: LOCK
THIS WEEK IN DUSTIN JOHNSON-PAULINA GRETZKY PUBLIC DISPLAYS OF AFFECTION
In a stunning announcement, there is nothing to report from Labor Day weekend. Paulina hasn't posted anything on Instagram since Aug. 24 and she's only tweeted once in the past two weeks. She must be really busy being Paulina Gretzky. Instead, we'll show you an oldie, but a goodie. Enjoy!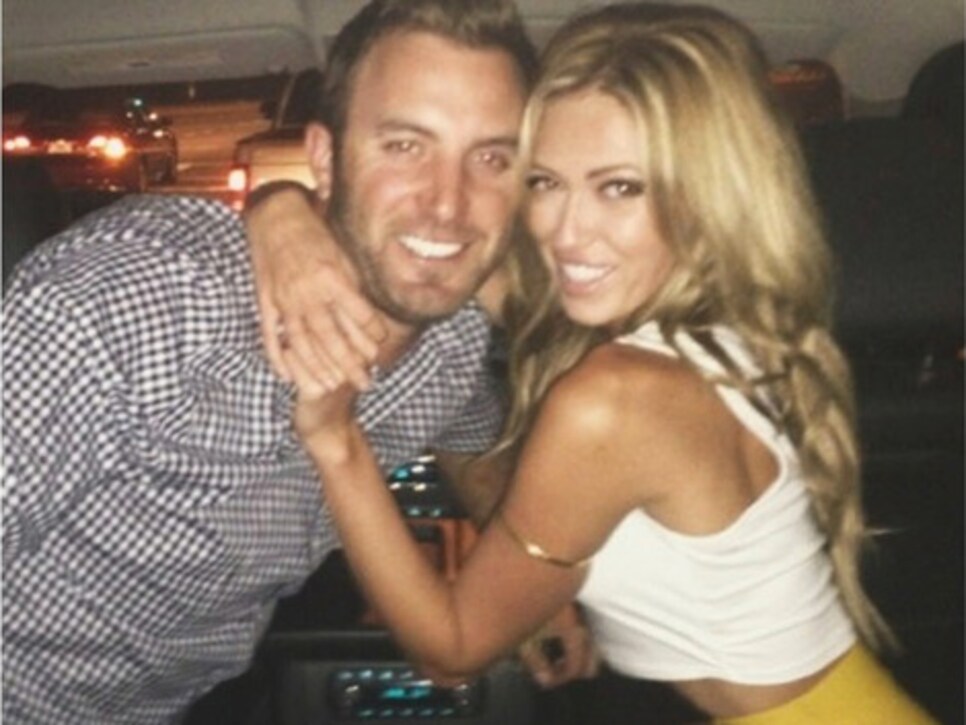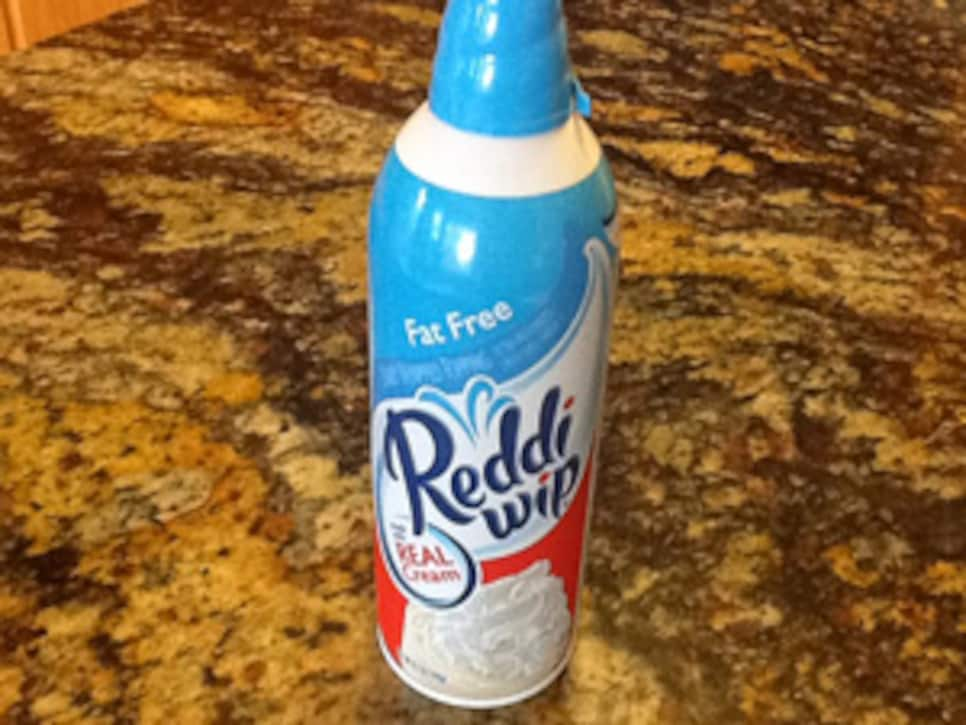 Rocco Mediate won his second Champions Tour event at the Shaw Charity Classic in Canada by seven shots. Maybe he did learn something from Tiger Woods in that playoff loss at Torrey Pines. . . 68-year-old Hale Irwin shot a final-round 64 in the same event. Amazing. . . Gregory Bourdy ended a four-year drought on the European Tour by winning the Wales Open. How many countries have "Opens"? . . . Future NHL Hall of Famer Teemu Selanne announced his return to the NHL for another season by making a video about how frustrating golf is. He is officially our favorite hockey player now. . . . Apparently, Reddi Wip makes a FAT-FREE whipped cream that tastes just like the real thing. How did I not know about this sooner?!
RANDOM QUESTIONS TO PONDER
Is Jordan Spieth really only 20?