The Loop
Spieth's Grand Slam hype, DJ's latest tragedy, Fox's rough start, and a new LPGA star is born (sort of)
Welcome to another edition of The Grind, where we don't know where to begin. Chambers Bay provided us with a young legend making more history, an all-time display of bitching from tour pros, and plenty of train wrecks -- although thankfully, none involving an actual train. Perhaps it's fitting that the Seattle area was the site of a short eagle putt for the win turning into a devastating loss. After all, the region's beloved Seahawks threw away a chance for a Super Bowl from the 1-yard line just a few months back. At least, Dustin Johnson just has to wait a few weeks for another crack at a major and not an entire season. And at least, this is his fiancee: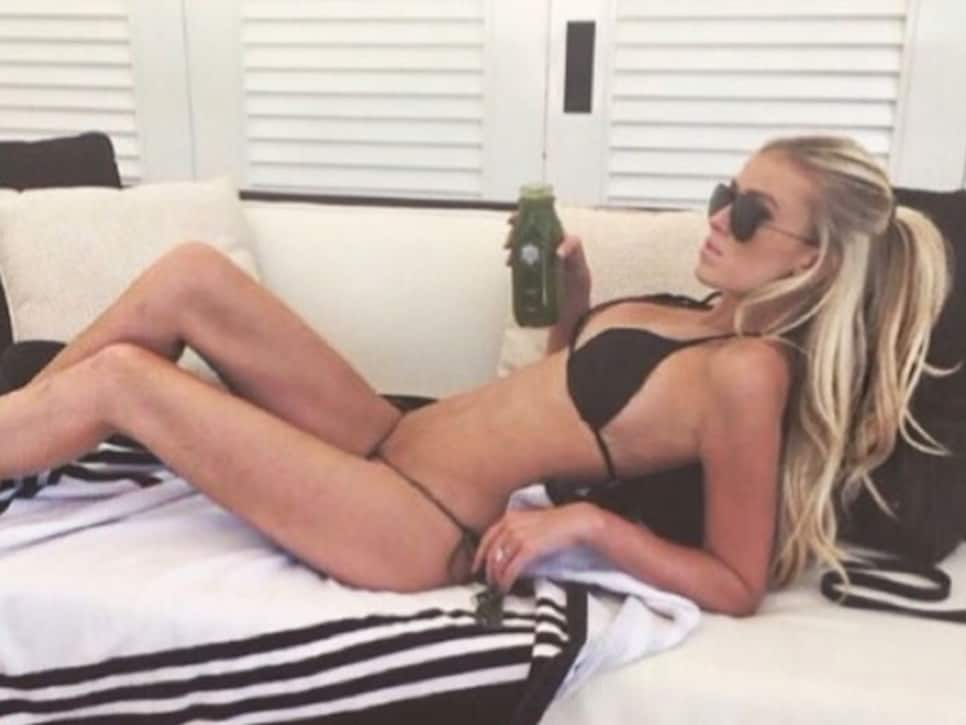 Paulina is BACK and DJ will be, too. In the meantime, let's try to make sense of it all.
Jordan Spieth: So much for a player-of-the-year debate this year. Spieth is just the sixth player to win the Masters and the U.S. Open in the same year and his 23-under total for the year's first two majors broke the 1953 record of a fellow Texan, Ben Hogan, by four shots. Remarkable. Can he become the first golfer to pull off the calendar Grand Slam? Probably not, but did you ever think you'd see a 21-year-old accomplishing things on the golf course that Tiger Woods didn't even do?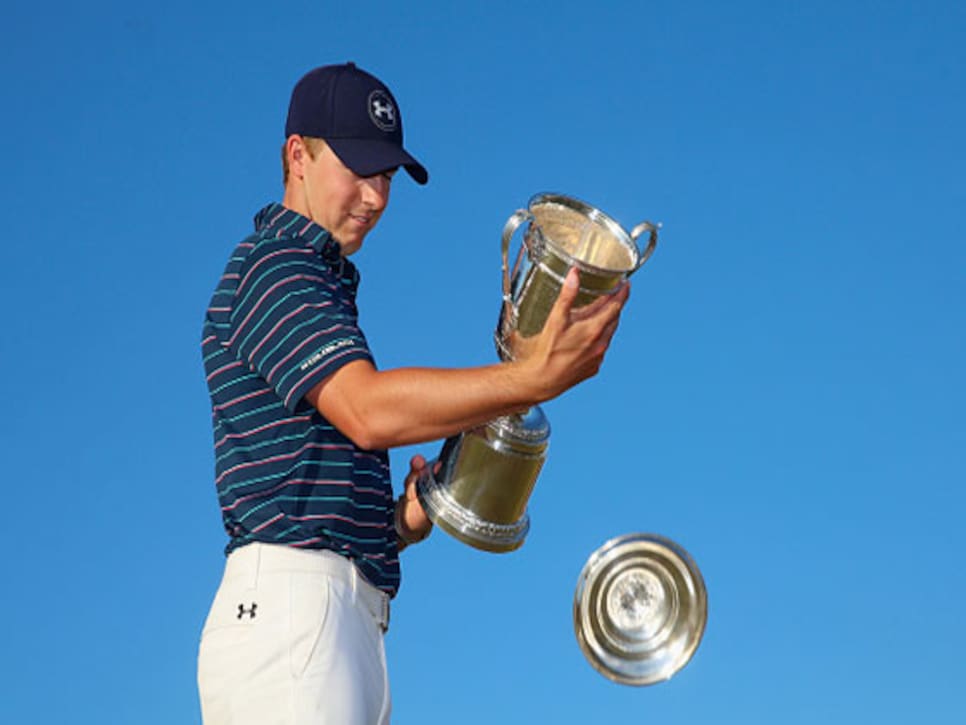 He'll get better handling these things the more he wins.
Chambers Bay: As Russell Crowe says in Gladiator: "Are you not entertained?!" Say what you will about the course, but it provided incredible theater down the stretch and identified the game's best player as its champion. We're not advocating it be the tournament's permanent venue, but every once in a while, why not? The USGA and Mike Davis wanted to test players mentally as much as physically and Chambers Bay did just that. Plus, at what other golf tournament have you ever seen a marshal try to silence a moving train? Nice try. . .
The PGA Tour heads to Connecticut for the Travelers Championship, aka that event that takes place right after the U.S. Open. And good news for the players in the field: TPC Highlands doesn't have firm fescue greens!
Random tournament fact: Kevin Streelman birdied the final seven holes to win this event last year. SEVEN straight birdies to win a PGA Tour event. And yet, you probably don't remember that because the Travelers is that event right after the U.S. Open. Sorry, Kevin.
RANDOM PROP BETS OF THE WEEK
-- Kevin Streelman will birdie the final eight holes to win again: 1 MILLION-to-1 odds
-- Jordan Spieth will complete the calendar Grand Slam: 25-to-1 odds (actual odds)
-- You will be tired of hearing about Jordan Spieth going for the Grand Slam by the time the British Open gets here: LOCK
In an Under Armour shirt, too. Under Armour. So hot right now.
VIRAL VIDEO(S) OF THE WEEK
It is an honor to be part of Matty Duplessis', aka @Md_18undapar "9 Millenials Changing the Voice of Golf." I'm No. 6 and amidst a lot of his own golf shots, he gives a quick shout out to The Grind. Check it out:
THIS WEEK IN DUSTIN JOHNSON-PAULINA GRETZKY-TATUM PUBLIC DISPLAYS OF AFFECTION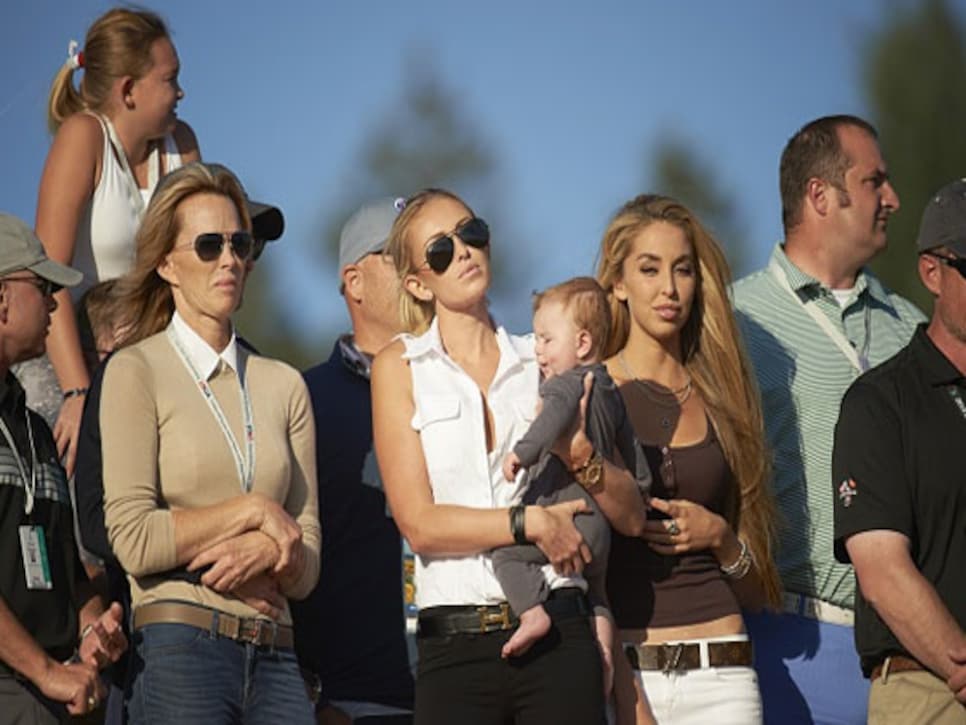 Oh, what could have been. . .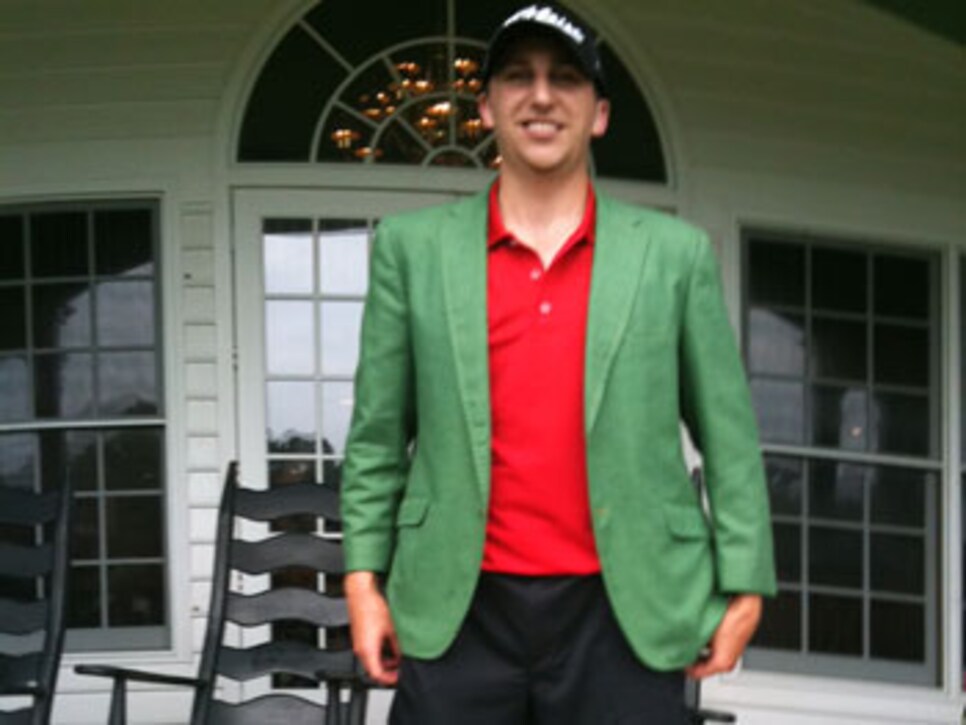 U.S. Open TV ratings were up from last year's final round when Martin Kaymer won in a blowout, but down 30 percent from the last time the tournament was played on the West Coast (2012). Fox will be rooting even harder for Tiger Woods to make the cut next year. . . . Jack Nicklaus, Arnold Palmer, Gary Player AND Lee Trevino will work together to design the next golf course at the Greenbrier. Tom Watson, the former pro emeritus at the club, must be feeling left out. . . . Jordan Spieth will keep his committment to play the John Deere Classic, which means he might not make it to St. Andrews to begin his next step towards winning the Grand Slam until Monday. Another subplot to an already intriguing story! . . . Carl Bassewitz, 50, of Houston, Texas, got quite the Father's Day gift when DJ missed that putt, allowing him to win $1 million in the DraftKings.com U.S. Open contest. I feel worse for whoever would have won if Johnson had won than for Johnson himself. . . . Also on tap is the 22nd HGGA Championship at Turning Stone, where I'll be trying to win our version of the green jacket for the first time in four years.
RANDOM QUESTIONS TO PONDER
Is Dustin Johnson cursed?
How does Louis Oosthuizen not win more?
Does that green jacket still fit me?