News
The greens bite back at The Broadmoor
COLORADO SPRINGS, Co. -- The Broadmoor East Course measures a whopping 7,047 yards this week, making it the longest course in U.S. Women's Open history. Oddly enough, however, length isn't as big a hurdle as the tricked-out greens that are running at 11.5 on the Stimpmeter.
The marquee pairing of the morning (Cristie Kerr, Ai Miyazato and Karrie Webb) is living up to the hype. They're collectively two-over par, and they could've been in the red had they better maneuvered the greens.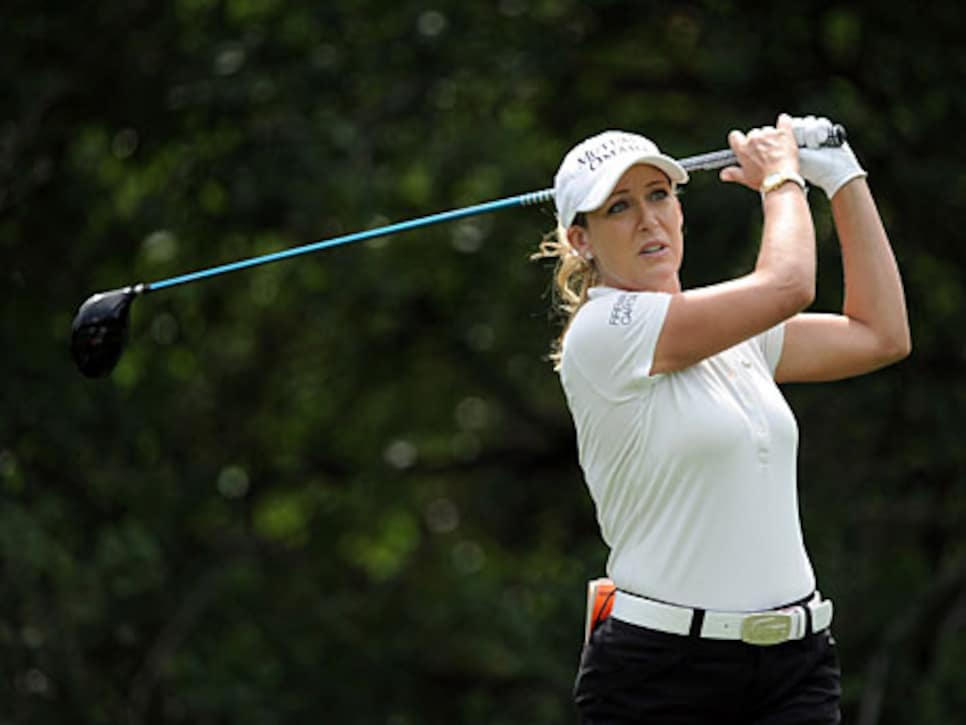 I watched the group play holes 15-18, and during that stretch I saw two three-putts and three failed attempts to get up and down.