News
The green jacket weighs heavy on Danny Willett
The Englishman thought winning the Masters would be his big break. But living up to the expectations of a major champion has been a surprising challenge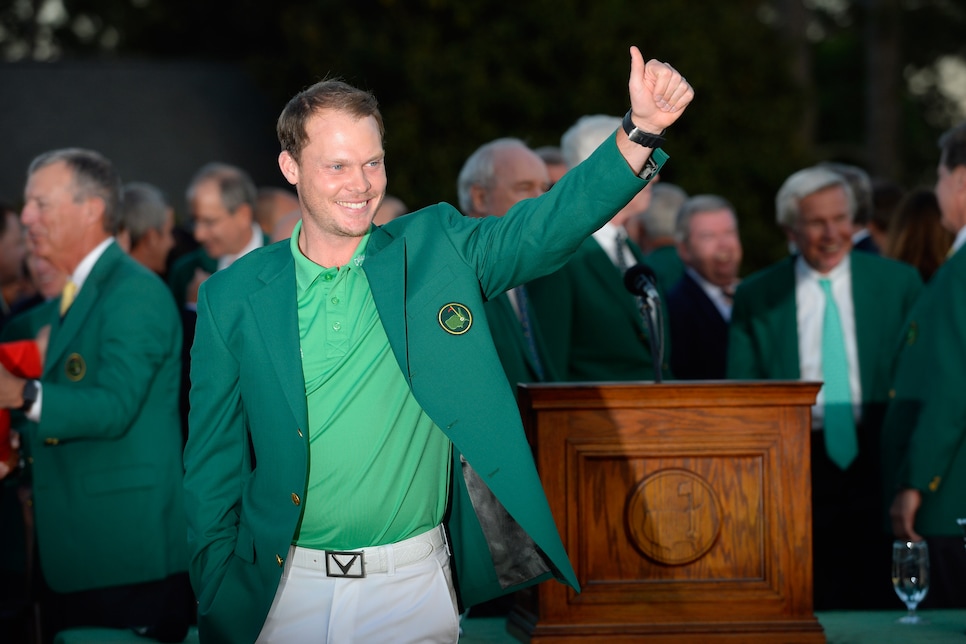 It was late on Masters Sunday 2016, the towering pines long in shadow and the groans loud and terrified with Jordan Spieth having just made a mess of the par-3 12th. Danny Willett suddenly was in the lead, and he needed to go to the bathroom.
The timing couldn't be more impeccable. That moment, alone in a toilet tucked behind the 16th tee at Augusta National, provided a welcome respite given the circumstances and the stage.
"It's pretty difficult to just go in the trees at Augusta," Willett says matter-of-factly nearly a year later. "You don't want to get in too much trouble. It was the first bathroom we had seen in a while."
Willett was in a position that he had never been, and one that seemed largely improbable to many. Even he found it somewhat hard to believe, wondering at the time if the scorekeepers had made a mistake when he saw Spieth had gone from five under to one under after two balls into Rae's Creek and quadruple-bogey 7 at 12.
There are usually no places to hide or gather onself in the throes of major championship golf, especially in the stifling pressure of the back nine of the Masters and particularly when one is leading deep into the day. Well placed, that restroom.
"You look back at it, it was quite nice," Willett said. "I had a couple of minutes of silence with no one there and I said to myself, Look, this is what you practice for. You've got to make five good swings and hole a couple of putts and see what happens."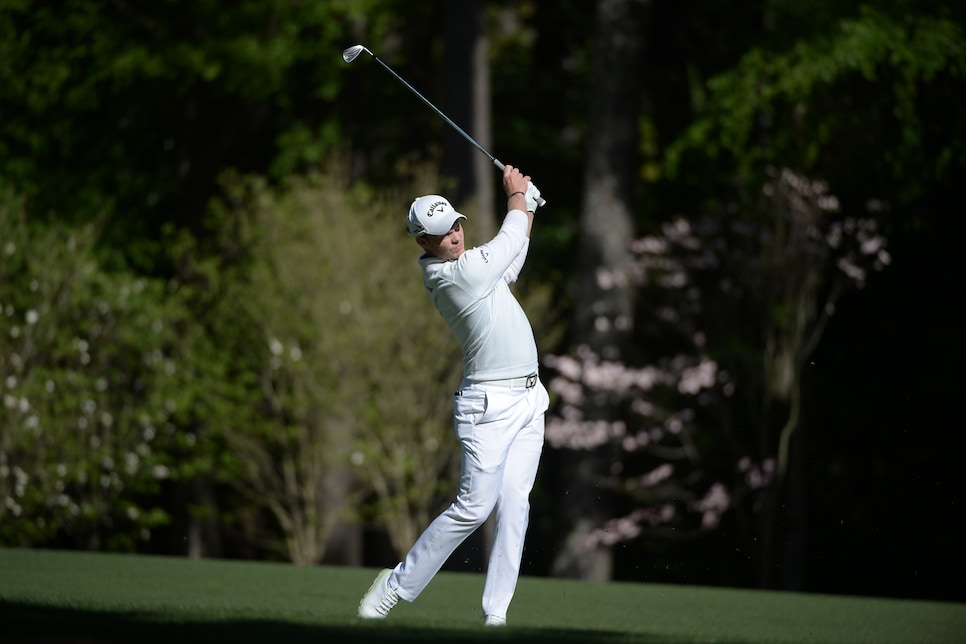 Willett proceeds to make one of the best swings of his life, a baby draw 8-iron over water and right of the flag at the par-3 16th that curled to six feet below the hole. Birdie. Two more pars followed for a bogey-free 67 and an eventual three-stoke win.
If winning the Masters seemed in any way stressful, the weeks and months that followed proved just as difficult to navigate for the 29-year-old Englishman, who enters next week's Masters a defending champion surprisingly in search of his game.
Or maybe it's not surprising. Willett's background didn't necessarily prepare him for being thrown into the glare of the golf's biggest spotlight. The third of four boys, Danny grew up in a working-class section of Sheffield, his father a vicar for the Church of England and his mother a Swedish math teacher. There was lots of rough-and-tumble for the diminuitive Willett when it came to games against his brothers, Danny usually suffering the brunt of it.
He found his place, however, on a par-3 course in the middle of a sheep field on the island of Anglesey during a family trip to Wales. Suddenly he could hold his own in something, anything, against his older siblings.
From there Willett's game continued to progress. At 12, he joined a developmental program in town and would often hit balls into the night, no matter the weather. That kind of grit would hone his ball-striking and earn him more success and attention, not to mention build a hard-rooted self confidence—if not downright cockiness—that would come in handy at every level.
Eventually, Willett decided to try college golf in the U.S., landing at Jacksonville State in Alabama. In 2006, he was named Ohio Valley Conference freshman of the year after winning the individual conference championship. It wasn't the splashy accolades of another young up-and-comer at the time, Rory McIlroy, though following his sophomore year Willett did beat McIlroy in the British Amateur and evenutally earned a spot alongside McIlroy on the 2007 Great Britain & Ireland Walker Cup team.
"He was something like five under after six holes and went on to beat me 2 and 1," McIlroy recalled. "He was impressive."
"If I'm going to compare every week to (the Masters), I'm going to be pretty disappointed because I don't think that you can recreate that week."
Enough so that three weeks after returning to Jacksonville State, Willett wondered what he was doing there. He quit school, returned to England and soon reached the top spot in the world amateur rankings.
When he did turn pro in May 2008, Willett made it through all three stages of European Tour qualifying school to earn his card before posting eight top-10s in his first season. Within two years he was in the top 100 in the world.
He won the BMW International Open in 2012, and between the end of 2014 and early 2016 picked up three more titles, despite battling a nagging back injury along the way. He'd also contended in the 2015 Open Championship and reached the semifinals of the WGC-Dell Match Play that year.
Still, few would have tapped Willett for a jacket fitting even the week of the Masters. He was pegged at 50-1 odds entering the week and though he began the final round just three back of Spieth, so too were players with far more firepower, Jason Day and Dustin Johnson.
When Willett found himself in Butler Cabin on Sunday night, he couldn't have felt farther away from the comforts of Sheffield, where he keeps a small circle of friends and family along with wife Nicole, who had given birth to the couple's first child, a son, just days before the Masters began. Home has a certain level of normalcy that Willett tries to hang onto. But joining the Green Jacket society demands more.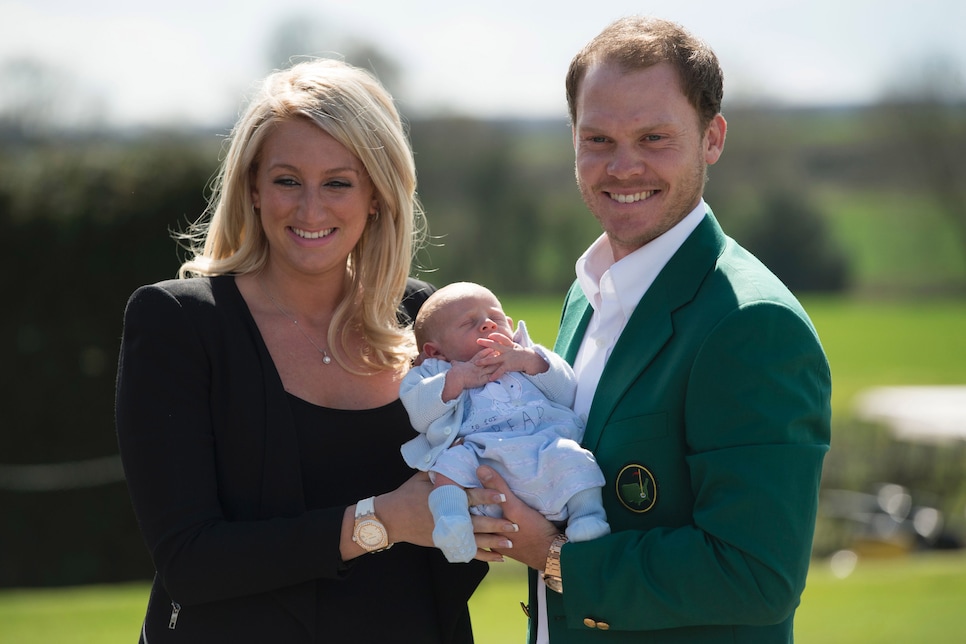 "The welcome that you get when coming home, we didn't quite realize the impact it had made in the British press," Willett said. "When we arrived, it was manic, really.
"I don't think anyone can ever be fully prepared for it. A few guys have been: You look at Spieth, Rory, Tiger, [Henrik] Stenson, for example, obviously he's won countless amount of times, been in the top‑10 in the world for years, so him winning his first major was probably not going to be a massive difference in lifestyle for him. It is tricky."
A month later he made his first start as a major winner, missing the cut at the Players Championship. Finding a balance became difficult, and he missed two more cuts over his next five starts, sandwiching in a third-place finish at the BMW PGA Championship. In the year's final three majors, Willett's best result was a tie for 37th at the U.S. Open.
The rocky play contined at the Ryder Cup in September, when Willett went 0-3 in his debut for Europe in the team event, not doubt distracted by the off-the-course spat his brother, Peter, started when castigating American golf fans as, among other things, "fat, stupid, greedy, classless, bastards."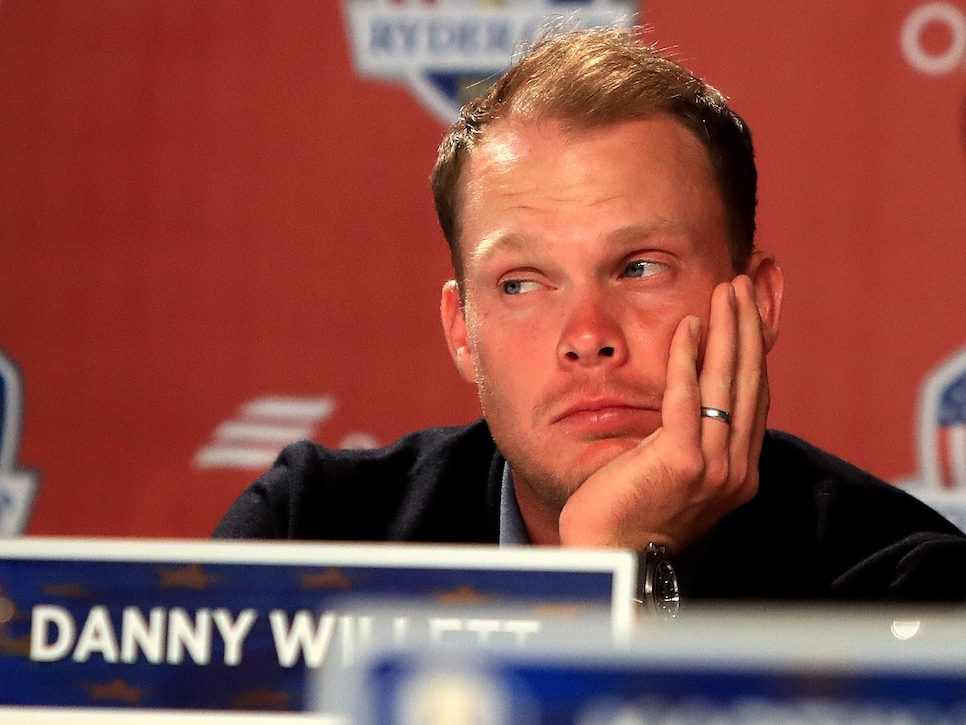 The tension reached arguably its zenith in November, when after a final-round 75 at the Turkish Airlines Open, Willett frustratingly told a reporter: "It just comes and goes, couple good days and a couple bad days. To be honest, I don't really want to be out there playing golf."
From June 2016 to the end of the season, Willett finished better than T-37 in just three of 13 Euro Tour starts.
That Willett's mindset would get so negative doesn't necessarily surprise the members of his new fraternity. Other unexpected Masters winners can relate to the craziness that comes with the green jacket.
"Managing both opportunities that came to the plate and managing my own expectations as it relates to my game was definitely a learning curve," says 2007 winner Zach Johnson.
"The most challenging thing for me was time management," notes 2008 winner Trevor Immelman. "I am a people pleaser and struggled at times to say no to some requests. At that point, it can be difficult to find the right balance between family, rest, practice training, sponsors and fans."
Then there's a matter of one's own expectations.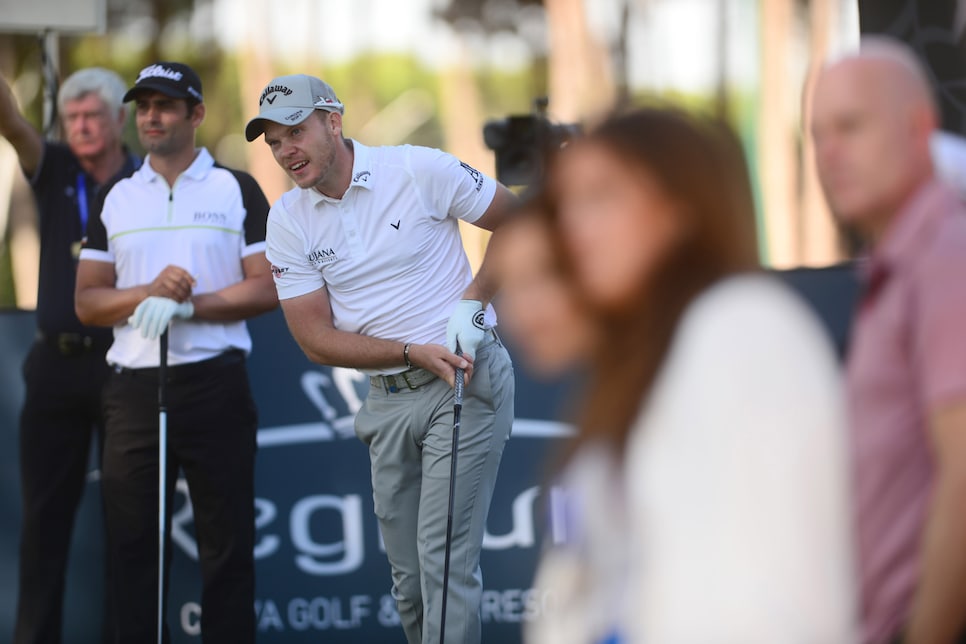 "You see yourself win one of the best golf tournaments in the world, you feel like you should be able to do that every week," said Willett, who in 2017 has just one top-35 finish (a T-5 at the Maybank Championship, where he actually lost a 54-hole lead). "But unfortunately this isn't a game that you can do that. You look at Tiger in the height of his career, I think he was on like a 35-percent win record in his decade of dominance, and you know, even that's unheard of.
"If I'm going to compare every week to [the Masters], I'm going to be pretty disappointed because I don't think that you can recreate that week. I don't think you can recreate what happened, how it happened, everything that goes along with it."
Not that Willett hasn't tried.
With just three worldwide top-10s and no wins since his breakthrough at Augusta, Willett re-watched the final round a few weeks ago in an effort to recall some of the magic from that Sunday.
"We're doing a little work on the golf swing right now, and I was trying to see if I could pick up anything," he said. "The one thing you do notice within that Sunday's round is the flow of the golf swing and how it looked like I was really enjoying trying to hit the shots, taking on the challenge. It was quite apparent. That's a nice thing to see."
So, too, were a toilet and five good swings, both of which changed his life.