The Loop
The green jacket ceremony at Augusta National that isn't televised
AUGUSTA, Ga. -- The best side show that nobody really pays much attention to is underway at Augusta National. I'm not talking about the battle for the green jacket going on on the course's back nine.
I'm talking about the scene on the practice putting green beside the clubhouse
While TV shows the green jacket ceremony from the Butler Cabin, Jim Nantz and Billy Payne welcoming the newest Masters champion into the club, a second ceremony actually takes place shortly after CBS signs off on the practice putting green.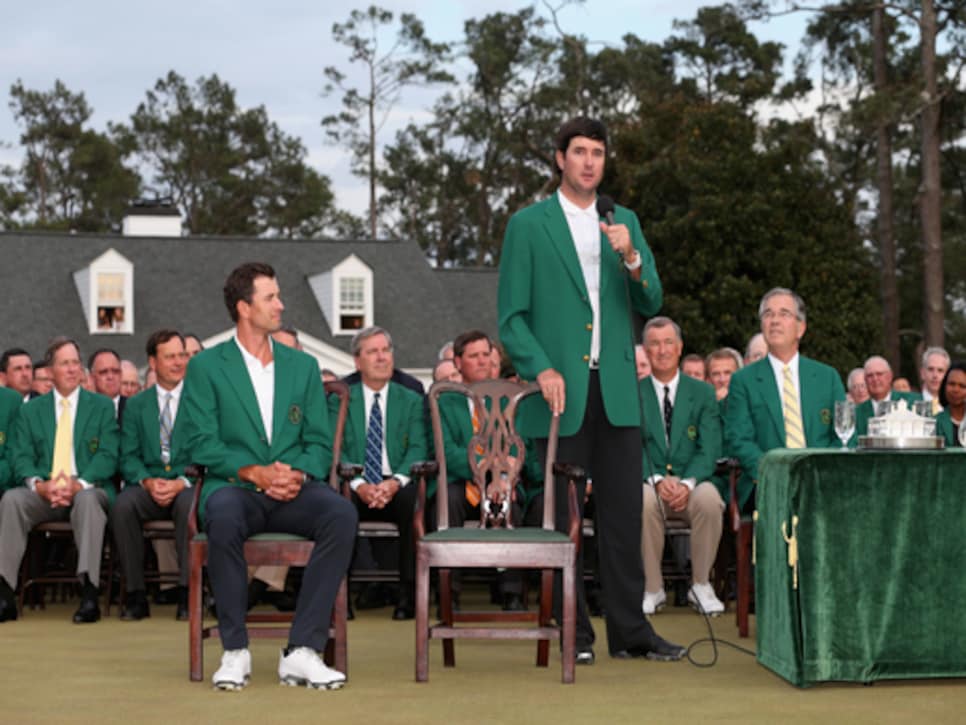 It's a pretty regal affair actually. After the final group tee off the 10th hole, a cadre of workers starts to set up dozen of folding chairs to sit the various golf dignitaries from around the country that have helped serve as rules officials or simply been in attendance to watch the golf.
A eight-foot table is also set up where the podium will go for Payne to address the crowd that remains to watch the winner get the green jacket for the second time. During the setup, officials also bring out the hardware -- the trophy that's a replica of the Augusta National clubhouse for the winner and the silver cup that goes to the low amateur.
Before the finishing touches are put on the table, complete with August green bunting, an official usually also brings out a can of polish and gives the trophy one last shine.