The Loop
The greatest golf photo of all time? Cancer survivor Jarrod Lyle with his family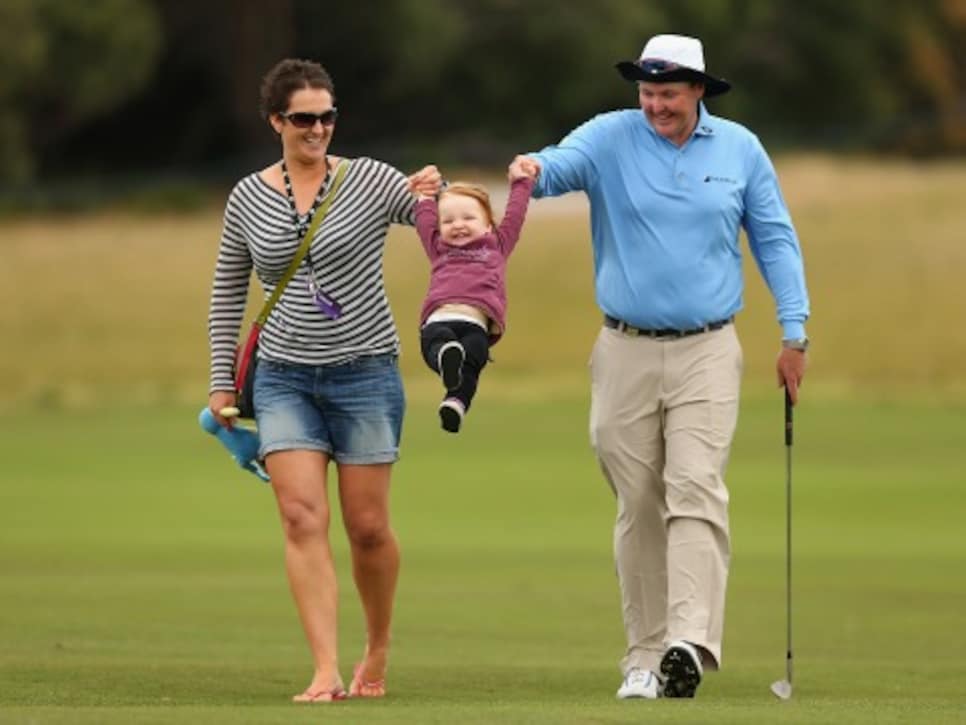 -- Because after spending almost two years off the course battling myeloid leukemia, Jarrod Lyle is finally back where he belongs.
-- Because his daughter, Lusi, looks like she's about to explode with happiness.
-- Because they're enjoying the Australian Masters, Jarrod's first event in 20-months, as a family.
-- Because that toy Jarrod's wife, Briony, is holding for Lusi looks super fun.
-- Because seeing this puts the game of golf in perspective.