News
The great debate: The USGA argued the golf ball was borderline too long...in 1936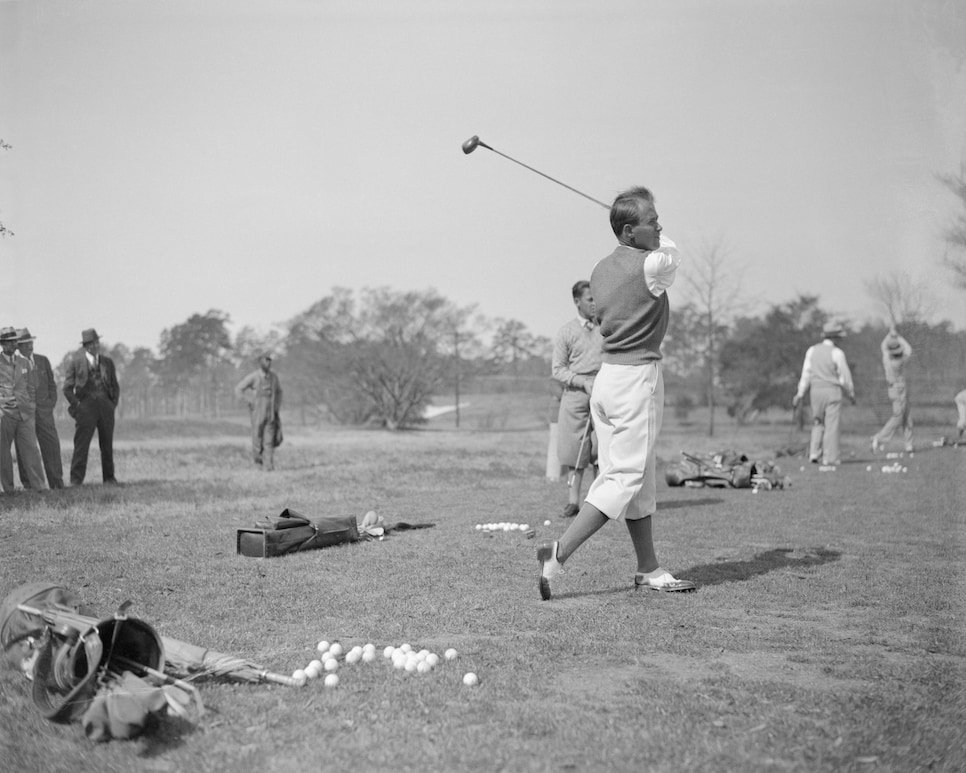 What is the difference between the golf ball and the ball debate? A ball struck will lose energy and eventually stop. The debate rolls on endlessly.
Jack Nicklaus reminded us of this last week, when he again suggested the golf ball should be dialed back and noted that USGA Executive Director Mike Davis said he and the R&A were working on it.
"That's fine," Nicklaus replied. "I'm happy to help you. I've only been yelling at you for 40 years." Forty-one, to be exact.
But the golf ball debate predates Nicklaus, predates his birth in 1940, in fact. We stumbled across this, from a 1936 edition of Golfing, a magazine founded by World Golf Hall of Famer Herb Graffis:
"During the National Open the United States Golf Association and the leading golf ball makers had a meeting at which time the USGA voiced the opinion it would be inadvisable to attempt to build any greater distance in the golf ball.
"The first day of the Open, Paul Runyan, one of the shortest hitters in big-time golf, got an eagle three on the 602-yard eleventh at Baltusrol. That gives you an idea of what confusing details attend this matter of ball legislation. Runyan also was the 1935 winner of the Radix cup for the year's lowest medal average. Johnny Revolta, who won more prize money than any other player during 1935, is not much longer than Runyan.
"And to make this thing still more bewildering: the last time the USGA adopted specifications to keep the ball short, the net result was to stir manufacturing ingenuity to the extent that yards were added to the distance of balls, and obsolescence expenses estimate to more more than a half million dollars were added somewhere in the golf ball bill.
"Four years ago data was compiled from the handicap lists of New York, Chicago, Detroit and several other district associations, indicating that 92% of the golfers score more than 90. Which again shows that the golf ball problem — if there is one —probably is to reduce the number of sliced, hooked and topped shots rather than the distance of the comparatively few shots hit hard and straight."
Eighty-two years later, the argument, persists, more durable than Surlyn.