The Loop
The "God-forsaken" rule that nearly cost Dustin Johnson the U.S. Open will be getting addressed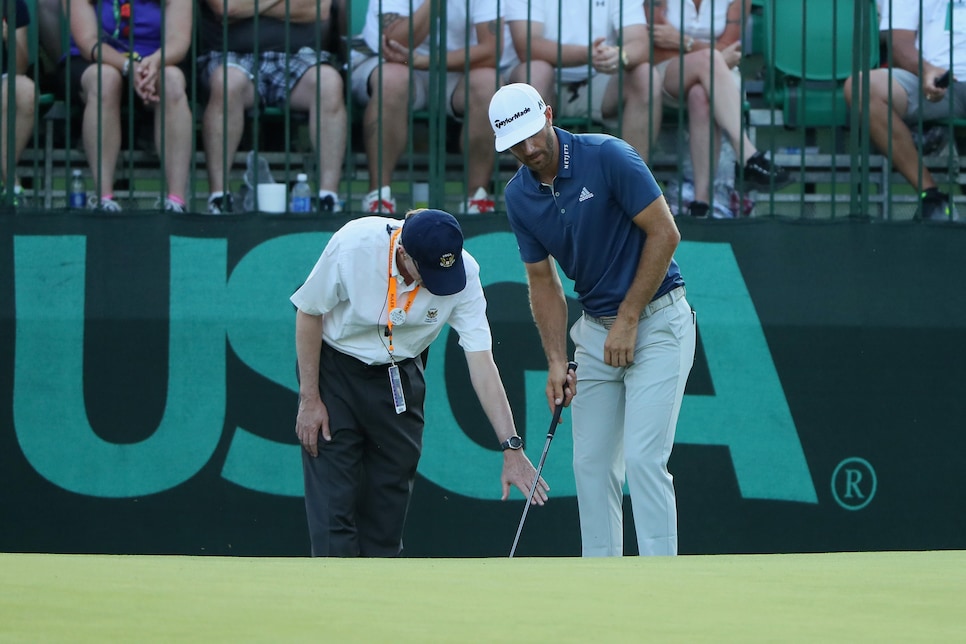 Rule 18-2 is the infamous regulation that deals with instances of a ball at rest moving after a player has addressed it. As it's currently constituted, the rule has created a sense of ambiguity among players. This was notably evidenced at this year's U.S. Open, nearly costing Dustin Johnson his first major championship. The rule, along with the USGA's enforcement, drew the ire of fans, media and players at Oakmont, with many petitioning the governing body to alter the statute.
According to USGA CEO and executive director Mike Davis, the message has been heard.
Speaking with Golf Channel's Rex Hoggard, Davis promised changes will be made to the controversial rule.
"The Dustin Johnson ruling, Rule 18-2, that God-forsaken rule, that is going to be getting attention in the near future. We listen and we learn," Davis said.
At the PGA of America's annual meeting last week, Davis said the USGA has drafted a new, simpler set of rules.
"We are assessing how we can make the Rules of Golf easier, plain English, easier to apply," Davis remarked. "Some of the rules right now are simply too difficult."
Though no date has been set, many believe the revised rules could be out as early as 2017.