The Loop
Clean freaks will want to get behind State Apparel's new Kickstarter campaign
California-based State Apparel is trying to elevate the industry's standard for functional golf clothing by offering a unique addition to standard shirts and trousers: an integrated wipe that's layer into polos and pants to clean a golfer's clubs, balls and hands (and also off the clothes as well). Company officials believe their product blurs the line between apparel and equipment, and their goal is to crowd source $10,000 through Kickstarter to produce the line and re-define the way golfers use their clothes.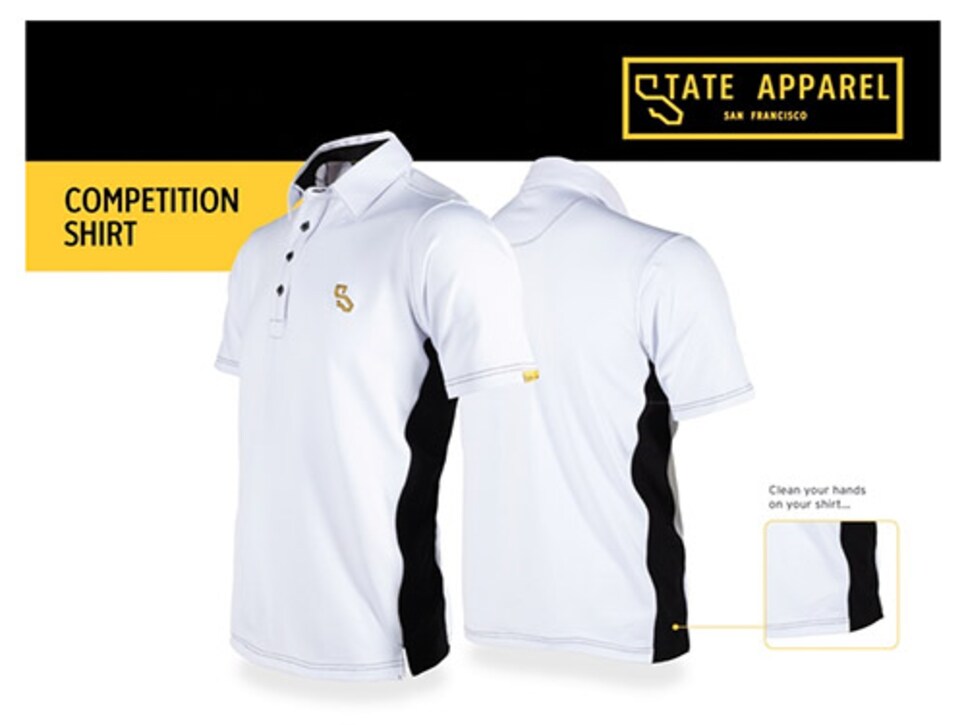 At first glance the clothes looks similar to other contemporary golf brands built around technical textiles that wick sweat, keep the body cool and stretch with your swing. The difference, however, is in the details. State Apparel's Competition shirt and trouser feature patent-pending, quick-dry wipe panels, concealed on the sides and sleeves of the shirt (see the black strip above) and the cuff and pockets of the pant (see photo below) so players can keep their hands, clubs and balls dry and clean, and their minds focused on the game at hand.
I'll be honest, this sounded like another golf gimmick at first, but after thinking about how many guys -- pros and plebes alike -- I see wiping their putters across their pant leg before they address their balls, maybe the State Apparel guys are on to something.
The styling feels on trend with what's going on in the menswear market on and off the course. State Apparel's line features extended placket polos in micro and solid designs, a flat-front trouser in two fits as well a quarter-zip layering piece and a small assortment of accessories. The majority of the collection is developed from the same type of performance polyester stretch fabrics that make up most of the technical golf market. With the addition of the concealed quick-dry wipe sections, it looks like the next logical step for the guy looking to get every possible edge out of his ensemble.
That said, even if some of the State Apparel duds may look and feel like other stuff on the market, minus the patent-pending details of course, company officials have developed a more localized approach to their business model. They credit their home state of California and San Francisco Bay Area, where they're located, in particular for shaping the value structure and integrity of their company and feel a responsibility to give back to their state and local communities that inspired the Sate Apparel project. This is why every stitch of State Apparel is made in California.
"The apparel world is seemingly ruled by globalization, but we think there's a consumer trend towards socially conscious products," said State Apparel founder Jason Yip. "For the growing number of savvy consumers, purchasing decisions range from product origin, authenticity, individuality, eco-impact and social responsibility. As this trend makes its way to the golf industry, we think it will resonate with golf consumers & that our brand will be uniquely positioned to satisfy their needs." (Taken from Kickstarter detail page)
And State Apparel's approach to community connection didn't stop with production. During his proof-of-concept period, Yip used his first batch of shirts and pants to outfit top high school golf programs in the area, testing them and getting feedback from real players in competition. In an age when everyone loves to talk about "growing the game," reaching out to young golfers and giving them the agency to effect change in a local golf project seems like one of the most exciting and authentic outreach ideas I've heard of in a while.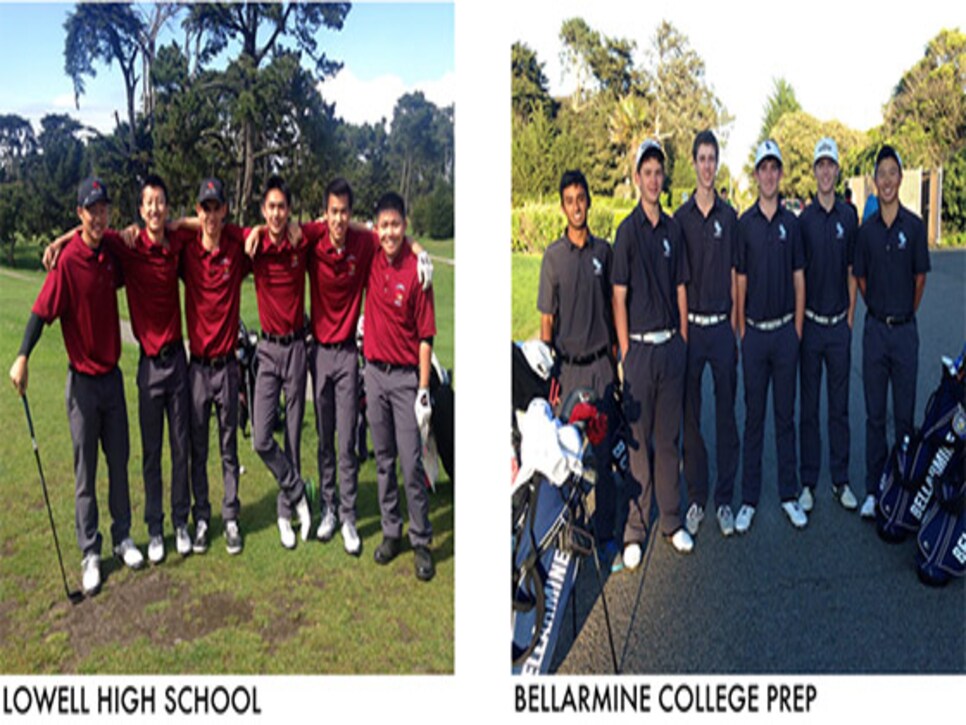 There's no doubt that apparel, not to mention shoes in particular, are being marketed more and more as equipment as opposed to clothing. State Apparel is attempting to push that envelope even further by integrating elements that have always been a part of the game into your wardrobe. They are a start up company with a Sillicon Valley DNA and an authentic connection to their local community.
The State Apparel Kickstarter launches Monday. You can check it out here.